In this three-and-a-half-hour course, you will learn just how easy it is to quilt your own projects on a BERNINA! Learn the basics of free-motion quilting, ruler work, the BERNINA Stitch
Regulator, and BERNINA Gripper Rings.

You'll be enchanted by the experience of hand-guided quilting on the BERNINA. This unique program combines the B770 with the Q16 or Q20 for a class that features quilting on both a domestic and a longarm model.

Broadcasted Live from the BERNINA Creative Center!

Product Focus:
BERNINA B770 and Q16 Machines

We recommend non-owners to attend in person. Owners can bring their machines to class or select the Virtual Option.

Techniques:
★Stippling
★Quilting Loops
★Pebbles
★Rulerwork
★Free-motion Couching


Specifications
Bernina Academy Event Instructor:
Emily Dunlap
Date:
Saturday September 25, 2021
Time:
10 a.m. — 2 p.m. CDT
Details For In-Store Attendees:
★ We will have staff on hand to assist you
★ B7 Series owners can bring their machines to participating locations or select the virtual option
★ Non-owners must attend in person and a machine will be provided
★ Lunch will be provided for in-store attendees
★ Choose from these locations:
20415 Highland Road
Baton Rouge, LA 70817-7348


796 East I-10 Service Road,
Suite 100, Slidell, LA 70461


18203 Egret Bay Blvd
Houston, TX 77058


11777 West Ave
San Antonio, TX 78216

Details For Virtual Attendees:
★ The private link to join will be emailed to you prior to the event
★ Participate live through a virtual Zoom call
★ Kits will begin shipping about one week before the event date if attending virtually
★ Feet and accessories that are loaned must be in transit within 48 hours with the provided labels or you will be charged for them
★ You should already own a BERNINA 770 Series machine to get the full effect of attending virtually
★ Afterward, the recording will be available for attendees to rewatch privately
Other Images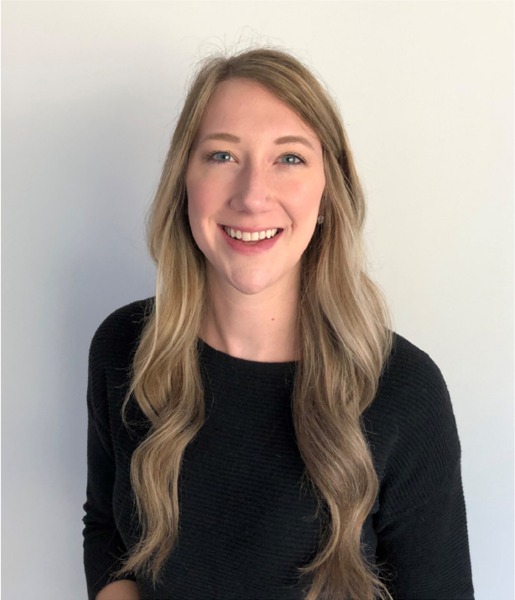 BERNINA ACADEMY EVENT INSTRUCTOR: Emily Dunlap Originally from the Midwest, Emily now calls Dallas Texas home.

She is new to the BERNINA Event Team in 2021 but has a long history with BERNINA machines and teaching. Her background is in sculpture and fine arts, however, she traded her welder for a BERNINA and never looked back.

Her passion for sewing is contagious. In a unique reversal of roles, she taught her grandmother how to quilt and has since taught many others. Emily has a few simple rules for quilting: measure twice, cut once, don't point out your flaws, there are always more quilts to make, and the right tools make ALL the difference.

Emily worked at a multi-brand dealership before becoming an educator and knows how to make BERNINA shine against the competition, although she admits it's not that hard. While her time is mostly spent quilting, she is excited to share techniques with embroidery machines and overlockers as well. She believes learning should be fun and can't wait to create with you.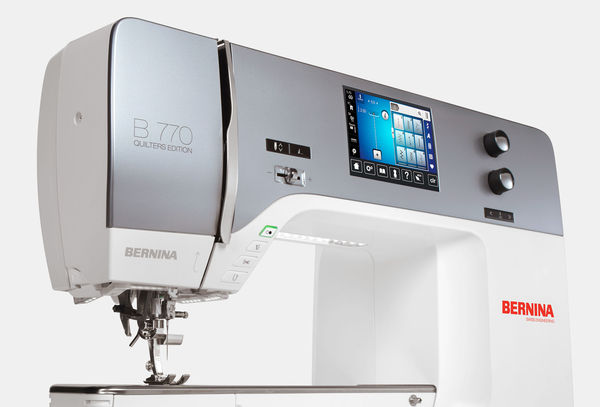 Featuring the BERNINA B770 QE Sewing, Quilting, and optional Embroidery Machine

*Handle large quilts with ease
*Precise and perfect stitches
*Patchwork foot #97D included
*Enjoy superb fabric feed
*Embroidery capable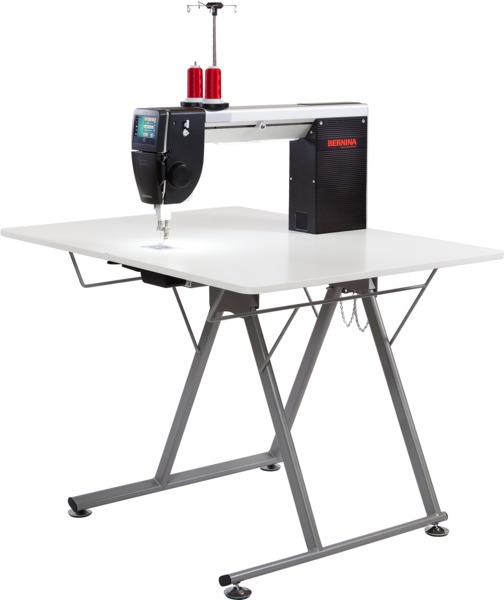 Highlights on the BERNINA Q16 Quilting Machine

*16" & 20" throat space for big quilt projects
*Unique digital thread tension adjustment
*Easy threading, independent bobbin winder
*Quilting without foot control
*Stitch Regulation for perfect stitches