Koala Studio Finish Choices:

Store your Bernina Embroidery Module in a custom-designed drawer right in the Koala Studios Bernina Caddy, made to complement your Creative Center base sewing cabinet.
Add extra sewing storage with the Bernina Caddy. Designed at the same height as the Koala Creative Center base models, this caddy extends your work space while adding sewing room organization space. The custom molded Bernina drawer and two additional soft-close drawers make it a valuable piece of craft storage furniture for your sewing room.
Options Shown Include:
3 Soft-Close Drawers (Wider than the Slim Caddy)

Middle drawer custom designed to fit Bernina Embroidery module and hoops. Confirm model
with retailer before ordering.

Outback Leaf Extension


Specifications
Finish Choice:
North American Oak

English White Ash

Asian Golden Teak

Brazilian Cherry

Outback Leaf removed: 31 ?" W x 24 ?" D x 32 1/2" H
Outback Leaf lowered: 31 ?" W x 25 1/2" D x 32 1/2" H
Outback Leaf extended: 31 ?" W x 48 ?" D x 32 1/2" H
Other Images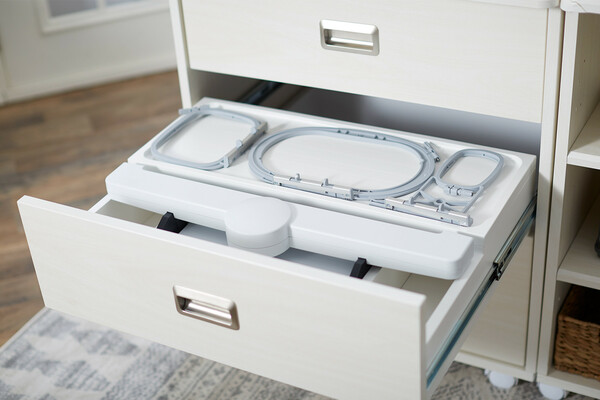 Middle drawer custom designed to fit Bernina Embroidery module and hoops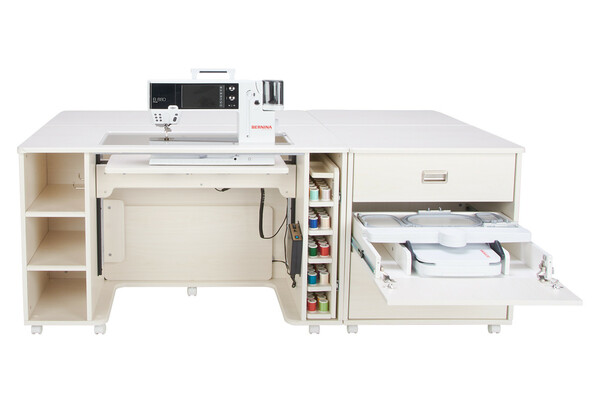 KOBC Bernina Caddy pictured with KOMC Maker Center*
*Maker Center Sold Separately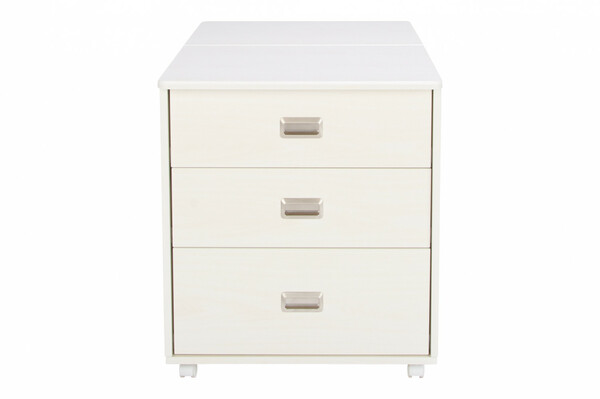 3 Soft-Close Drawers (Wider than the Slim Caddy)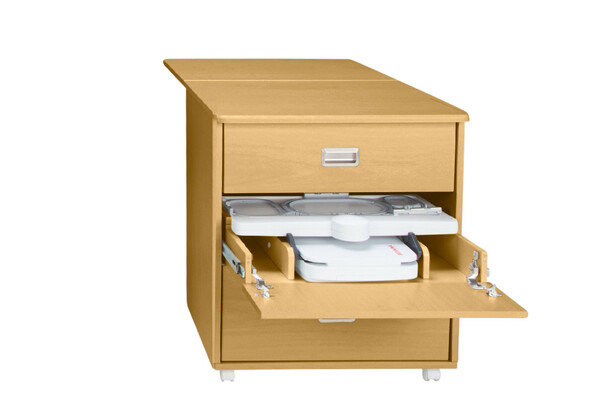 North American Oak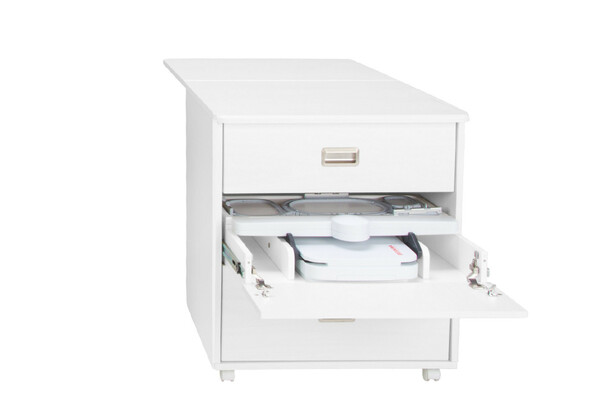 English White Ash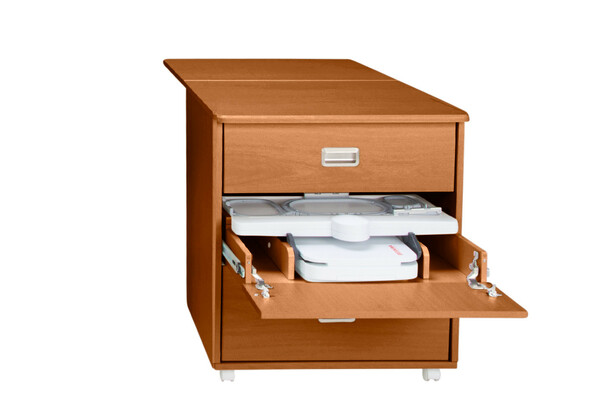 Asian Golden Teak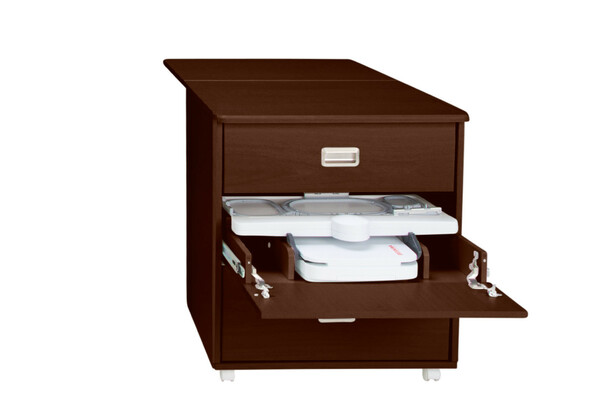 Brazilian Cherry