Includes

INCLUDED: Brother PED Basic Embroidery Designs Download Writer Box, Blank Card FOR INVENTORY COUNT ONLY, ONLY COMBO FOR SALE
*8 Extras! Brother iBroidery Free Monthly Designs, Creative DRAWings My Editor and Sizer Software, Wilcom TrueSizer Format Conversion Software, Exquisite Stabilizer Samples with 30 Minute DVD Video, Designs in Machine Embroidery Magazine Offer, Deborah Jones Embroidery Compass Selects Best Needle and Stabilizer for Fabrics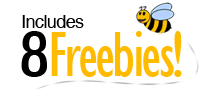 Windows 8 and 10 users can download updated drivers here
USB here means that the PED Basic Box uses a USB cable for power supply from your computer. PED Basic will download designs from your computer in .pes Brother Format to the Blank Card included to use in your machine.
Brother PED-Basic Software allows you to download "PES" embroidery designs from the Brother website. Most designs can be resized from 90%-120%. Data can then be sent to the writer box which attaches to your computer's USB port and written to a memory card. Package contents: USB card writer box, 4M blank memory card, CD-ROM, and instruction manual. Compatible with Brother and Babylock Home Embroidery Machines only, including Simplicity SE3, White 3300.
Note: PED Basic is for 4x4 and 5x7" Brother embroidery hoop machines and does not replace the PEDesign Lite which had more features. The only Brother software currently available above PED Basic is PEDesign Plus and PEDesign full version 9 or 10 for all Brother embroidery machines.
*Download .pes designs from computer to 4MB rewritable blank card included. *FREE Wilcom True Sizer Format Conversion Software to convert from dst & other home formats to .pes. Vista Patch
Download Wilcom True Sizer format conversion software FREE of charge at http://www.wilcom.com.au/PRODUCTS.aspx/TrueSizer.aspx
Add Pantograms Fancyworks Studio Auto Digitizing Editing Lettering Embroidery Software as the least expensive combination of converter box and software to create your own designs for Brother embroidery card machines.
USB Port Cable Included

CD-Rom Program Files

Blank 4 MB Rewriteable Card

Downloads Pes Designs

Windows 98,Me, XP & 2000

Quickly transfer any design already digitized in PES format to an embroidery card to be used with Brother, Babylock, Simplicity, Bernina Deco, and White embroidery machines.


Download pre-digitized designs off of the Internet, floppy disks, CD's, and your hard drive then put them on blank card included

Shrink or enlarge images down 10%, up 20% using pattern sizer

Display stitch count, colors, order, height, and width of designs

If you have Vista or Windows 7, do not install from the CD. Instead, go online and download the Vista drivers from the Brother website. http://www.brother-usa.com/downloads/default.aspx?PGID=3&R3ModelID=PED-BASIC


Cards formatted for PED Basic do not work in PE-design boxes


PED Basic® allows you to apply simple editing operations to embroidery data (.pes and .pen files) created with our embroidery design software and to write the designs to original cards. PES and PEN files can also be purchased or obtained from the internet. PEN files are encrypted files that are purchased from www.iBroidery.com. Free update for original version can be found at www.brother-usa.com. Version 1.07 is necessary for PEN file recognition.
For Use With: LB6770 PRW, Innov-ís 1000, Innov-ís 1200, Innov-ís 1250D, Innov-ís 1500D, Innov-ís 2500D, Innov-ís 2800D, Innov-ís 4000D, Duetta® 4500D, Innov-ís 500D, Quattro® 6000D, Innov-ís 900D, Innov-ís 950D, PC-6500, PC-7000, PC-7500, PC-8200, PC-8500D, PE-100, PE-150, PE-150V, PE-170D, PE-180D, PE-200, PE-270D, PE-300S, PE-400D, PE-700, PE-700II, PE-750D, PE-770, PE-780D, PR-600, PR-600II, PR-620, Entrepreneur® PR-650, SE-270D, SE-350, ULT-2001, ULT-2002D, ULT-2003D
Manufacturer's US warranty 5 Years Electronics, 1 Year Parts, 90 Days Labor on defects in material and workmanship.
Extended US Warranty: Extended Warranty Available
Non-US Warranty: To view the warranty for this combo, please view specific warranty information on the individual product pages.
Specifications
Windows Vista™ User Software Patch Download:
Please visit the Brother Solutions Center website by clicking
here
and follow the instructions to the appropriate software patch download link.
Minimum PC Requirements
Computer: IBM-PC or compatible (DOS/V) computer originally equipped with a USB port

Operating System: Windows® 98/ME/2000/XP, Windows Vista®/ Windows® 7 (32 or 64 bit)

Monitor: SVGA (800 x 600), 16 bit color or higher

Port: 1 available USB

CD-ROM drive: Required for installation


Requires IBM PC or compatible (DOS/V) computer originally equipped with a USB port

Operating system-Windows 98, ME, XP, 2000, Vista and Windows 7

Processor -Pentium 133 MHz or higher

Memory-minimum 32 MB (64 MB or more is recommended)

Hard disk free space -minimum 10 MB

Monitor-SVGA (800 ¡ß 600), 16 bit color or higher

Port-USB Ver. 1.1

Printer-printer supported by your system (for printing pattern information)

CD-ROM drive required for installation

View designs in three sizes: 4x4, 5x7, 6x10, or in 3-D-print image in full size

Click Here to Download the Windows 8 Patch for the PED Basic Box Brother.com Website


Microsoft® Windows® 7 support for Brother Home Sewing Machine Products (.pdf)
Included Accessories
CD-ROM software program files

4M blank memory card (Original card)

USB power/cable

Card Writer Box

Instruction book

Warranty card
Susan, Arizona
Will order again and again. Great speed of shipment and service each and every time have ordered.
Marjorie, Tennessee
Love your site...wish I lived near the store...
Patsy, Arizona
great service
Candace, Pennsylvania
I had a problem with my order and it was resolved, quickly. Your personnel were quick to respond to my e-mails. Thank you
Richard, Kansas
Your company is great...I will return Thank you for your help though email and you speedy service.
Christy, Colorado
I am always pleased with your company. Your prices are better than the prices at my local Brother dealer and the service is always fast. It's almost faster to order from you than it is to go into town and make a purchase from my local dealer.
Suellen, Kentucky
I was very pleased with my experience with your company. The transaction went extremely smoothly and the product arrived very quickly.
Donna, Alabama
This was not my first order from AllBrands, and I'm sure it won't be my last. Speed of delivery is always great. I have never had reason to call customer service :), but based on other things, I'm sure it would be great! As a matter of fact, I'm about to order more 'stuff'! I look to AllBrands for my sewing needs.
Angela, Australia
I scouted around and eventually found out that one had to download Windows 7 drivers and not load the disk provided – so it is now up and running. Don't load the disk provided.
Teresa, Florida
Excited to receive my product. It worked first time. No problems with order. Thanks!
Gail, Michigan
I have purchased several times through All brands - so far I have been satisfied with my past and present purchases.
Sally, Tennessee
Great fast delivery. I will order from you often.
Patricia, Pennsylvania
Everything was fine and I am enjoying my PED Box. I wish I could find better prices but somethings are not that easy.
Patricia, Michigan
This wasn't my first order with AllBrands, and won't be my last, I'm sure :-)
Sandra, Washington
I have been ordering from AllBrands for years and always come back when I need something. Haven't used the program I purchased yet but it should be fine as I have purchased it before. Thank you!
Sandra, Washington
I have been ordering from AllBrands for years and always come back when I need something. Haven't used the program I purchased yet but it should be fine as I have purchased it before. Thank you!
Martha, Oklahoma
I was very pleased with your selection of products and I will be shopping here again some time.
Donna, Tennessee
Great delivery
Bev, South Africa
great service, and very friendly and helpful staff
Sherri, Alabama
I had a couple of question before ordering and your customer service rep was very helpful Once I got my product I had some questions. I called your customer service TWICE and they were wonderful, very helpful. This is my second big purchase from AllBrands but it will not be the last. I am VERY pleased.
William, North Carolina
Very pleased with my product. Thanks.
Evelyn, Minnesota
I always shop here for my sewing needs.
Sharon, North Carolina
Product was great, price was awesome, delivery was very fast. The only possible improvement would be to send someone with the product to show purchaser how it works!!! Thank you so much.
Linda, Indiana
Thank you, Allbrands are great people to deal with. Keep Up the good work.
Yvonne, Oregon
I love this product and you shipped this with lightening fast speed. I will DEFINITELY be shopping with you in the future. Thanks!
Deborah, Texas
I have been a customer since 2001 and have never been disappointed with my product, price or service. You are one of the companies that I go to first when I'm looking for something specific for my sewing needs.
Julia, Tennessee
I am enjoying the PED Basic I ordered. It was a great investment.
Margaret, North Carolina
Product is exactly as described. Shipping extremely fast. Your company is rated A+ in my book! Thanks
Liz, Minnesota
The customer serives reps are wonderful. Everyone I have spoken with and emailed have been very helpful and made my experience one of the best ever. I tell everyone I know about allbrands and how wonderful they are and the prices can't be beat. Thank you, Liz
Jan, Australia
From: Jan Aitchison nositch@hotmail.com To: csrgroup@allbrands.com Sent: Tuesday, February 10, 2009 4:01 PM Subject: General: Thank you Thank you so much for your fast ddelivery of the ped basic I ordered about ten days ago. I think I received your parcel faster than if i had ordered it in Australia which is where I live. I was pleased to be able to use paypal to pay with as well. Thank you very much for your service.
Gwendolyn, Kansas
I am thrilled to own this product. The customer service was great. The delivey was speedy. I will buy from this seller again. Thank you.
Judith, North Carolina
I will definitely use your company again. Thank you.
Sandra, Missouri
My first purchase with you was for your largest Read pleater. It is bending and breaking too many needles but yet I need this machine. If the needles weren't so expensive it wouldn't be so bad but even small pieces are breaking needles. Thanks for the follow up questionaire. Christina
Denise, UK
I would just like to say how pleased i was with my purchase of the brother ped basic that i purchased from you.I was really surprised when it arrived yesterday,which was really quick service,and very happy with product and also the extra's i received.I have been looking to buy one for a couple of months and am really glad i picked your company to buy from.You can be sure that if i need anything else i will be coming back to you. thank you.
Chellie, Mississippi
Great price, quick shipment. Will definitely shop your site again.
Michael, Kentucky
Was a pleasure to deal with and will buy from again in the future.
Dianna, Texas
I received the product fairly quickly and already am enjoying it very much. I will shop Allbrands again in the near future. Thanks!
Sharon, Colorado
As always, great sevice!
Sheryl, Louisiana
The ease of ordering from website was awesome and the product was packaged and sent with quality.
Connie, Texas
ALLBRANDS IS THE ONLY COMPANY I WILL DEAL WITH WHEN IT COMES TO MY SEWING AND EMBROIDERY HOBBY. YOUR PRICES AND SALES ARE WITHIN MY BUDGET. THANK YOU SO MUCH AND I AM ENJOYING MY PRODUCT. DON'T STOP SETTING THE STANDARDS FOR THIS INDUSTRY.
Vivian, Arkansas
I bought this for my daughter for Christmas and she was very pleased.
Jill, Alabama
Hello, Everything was just fine. Thanks again. I have had several purchases with y'all and it is always great service.
Joan, Texas
It was a great buy , nice to do business with.
Herbetta, Tennessee
Will do business with again!
Maureen, South Carolina
Still learning. Great procuct. Thanks!
Elizabeth, New Mexico
Was very pleased with service and whole shopping, shipping experience.
Cathy, Texas
I found your prices were lower than other web sites I searched.
Esther, Missouri
Your Ph Service is excellent you have a well supplied store or web site Thank you for your service Esther
Sandra, Indiana
You sold me when your price was lower than all others plus you included some extras. As far as the product itself, i was actually afraid of spending that much money and not being able to understand how to use it but it was easier than i ever imagined and I love it.
Jennifer, Australia
Have recieved my product but not yet installed on the computer will be in next few days. Very happy with the time that it took to get to me.
Alidani, Tennessee
I love it. It is very useful for me. Plus it was a cheaper price than others. Thanks.
Brenda, Alabama
Certainly will shop with you again Thanks Brenda
Nina, Texas
The lady I spoke with was so very helpful and friendly. I will indeed use your site again. I have referred sesveral people to it. Thank you for having people who really care man your call center!
Nina, TexasBarbara, California
I am very pleased with the speed of shipment and delivery. I will from now on use ALLBRANDS for future needs along with telling friend of the great satisfaction I had gotten.
Heather, New York
I RECEIVED MY ORDER SO QUICKLY, I WAS AMAZED.
Bob, Florida
Never dealt with this company before but will in the future. Great service and very fast shipping.
Elaine, New Mexico
I am very happy with service and product.
Elaine, Texas
Very well packed.
Mary, Virginia
I have not used this product as yet. The installation instructions for using with Vista are very confusing.
Shanta, Mississippi
I love shopping with Allbrands and every time I make a purchase I am happy to know that my orders will always arrive in excellent condition.
Gustav, Waco, TX
Great service, I will purchase from you again!
Sandra, Ontario, CANADA
I received the product on May 23, 2008. The issues I had appear to have been generated by the shipper, UPS, according to your staff ie late delivery, and charging tax for import into Canada even though tax was prepaid and included on my invoice. It also appears that it was as UPS problem that created my late delivery, and even the delivery man commented that the parcel was not delivered on time. HOWEVER, Chad Jackson, your VP in shipping, has been absolutely wonderful to deal with. He has made phone calls back and forth to UPS to ascertain why I was charged at the door. Although my problem was minor, I pursued it on principle. And Chad came through. The fact that he went the extra mile for me speaks volumes. His principles and customer service ethic should be held as example to others that good customer service is synonymous with goodwill. Thank you so much. I will not even think twice about purchasing from ALLBRANDS.com again-you are tops. Thanks again, Chad.
Sherry, Richardson, TX
So nice to find a company who still believes in Customer Service I just want to send you a note on how good your customer service is and how quick you get orders to the customer. I am new to your sight but always go here first to get what I need. You are helpful, available and have a great return policy. I have ordered several times and had my husband order my Christmas from here. Please keep up the good service and I will keep ordering my needs from ALLBRANDS.com.
Deborah, Louisiana
I was extremely pleased with the shipment, and received it in just a couple of days. Thank you for your fast response to my order.
Lois, Wisconsin
You exceeded my expectations. I had trouble using the PED-Basics I ordered, which was caused by my lack of knowledge. After trying numerous places online looking for help I finally decided to contact AllBrands by e-mail. I received a reply within an hour. I wrote back to further explain my problem. Within a short time I received a telephone call from a wonderfully helpful woman named Charlotte. She walked me through my problem. Within five minutes she led me to the discovery of what I needed to do. I have been shopping online for 12 years or more and NEVER have I received such prompt and helpful information. I am so impressed with AllBrands that it will be the first place I look for future purchases. Thank you and thanks Charlotte. Lois
Charlene, Georgia
Received order sooner than expected. I am very satisfied with the quality and the price. I expect that one of my friends (who is also a beginning embroiderer) will soon order the PED-Basic as well.
Rennae, Texas
I love your website. I have recomended you to all my friends with embroidery and sewing machines. I love my PED and I had been looking for one for some time. It was really nice to be able to read what others have said about you and your company made the desion for me. Thank you for keeping the price down and having wonderful products.
Debbie, Cardiff, NSW
Fantastic service! I've had a few questions to ask about the postage and the response was almost immediate. The product and price was great, thanks heaps!
Judith, New Mexico
I am very satisfied with the service and price of the product that I ordered. I would not hesitate to do business with you in the future. Thanx, Judy
Laura, Flor
Your company is excellent!!!! Thank You so much for the fassssst delivery.
Gay, Hartsville, SC
I meant to e-mail you and let you know that the machine got here the day after you sent out the e-mail saying it was coming and I've been sewing my little heart out on it. I'm going for the NV4000D next.
Nancy, Shreveport, LA
Hopefully, I marked this correctly. I was very pleased with my shopping, shipping, and quality of product. I sent this item to my daughter for her birthday. She was very pleased with how quickly it arrived.
Steve, Jackson, OH
My shopping experience has been great! Thank you. I will order again.
David, Milo, ME
I am very pleased with the service I have received from Allbrands. My products have always arrived on time and my sister has ordered as well. She is also very satisfied with your service. She was in contact, by phone, for a problem with PED Basic and Mark Newborn was able to solve that for her. Our sincere thanks to him. We will certainly order from your company again.
Debbie G., Newport, OR
Absolutely was delighted with the honesty you showed me by telling me I only needed the basic model for my embroidery needs. Others, perhaps, would have opted to have me purchase a more expensive one. Really appreciated the free software and magazine. I have told all my friends!!! PS.....Love a sale
Irene B., Fisherville, KY
I received my PED Basic on time. I have since recommended your company to several people. One was a woman looking for the PED Basic in the WalMart fabric dept. (they sell the Brother machine). When I told her about your website and the cost and speed of delivery she got very excited! She saw my husband later at the checkout and she thanked us again! I will visit your website more and continue to tell others about your website! Thanks!
Bev H., Oskaloosa, IA
A good job, we will use you in the future if we ned something that you carry!
Kathy G., Elizabethtown, PA
I was very pleased with the price and speed of delivery. I have never had any compliants with your service. Thanks and have a wonderful Holiday Season.
Melissa J., Hillsboro, OR
I was impressed that one of your representatives followed up with a phone call when I emailed asking about my order shipment.
Gwendolyn W., Capitol Heights, MD
I have ordered quite a few items in the past and was pleased with my choices.
Geraldine S., Libby, MT
Your customer service department was very helpful and I can't wait to use my new product.
Jean G, Nebraska City NE
My order was received in 3 days just as was stated on your web site. Thank you
Celia E, Bradenton FLA
The only company where I was able to find what I was looking for and at the best price. Great!
Victoria W, West Jordan UT
I am totally satified with my purchase and your services. Thank You. Victoria
Deborah L, Flanders NJ
One thing that your website must include is the fact that once ordered and received, the cd must not be downloaded. Instead, the product must be registered at brother.com and then the consumer must have the updated driver downloaded. Once the current driver is downloaded, the PED Basic will work wonderfully. Had this information been included on the website, I would have marked all 7's. Love your company and will continue to order from you as needed. I only wish that I'd bought my sewing machines from you. Sincerely, Debi
Kimberly H, APO Military
Thank you for shipping overseas for the military...you guys are great!
Betzabe M. M., Miami FL
Good atention it was our first time buying by internet so thank you All Brand and Patricia Mendizabal for your support EXCELLENT!!!
Jeanine B, Magna UT
I got exactly what I expected from your company and the delivery was in a timely manner. I will shop with you again in the future.
Rachel G, Ulster Park NY
Very pleased...thank you Will use your website when looking for other sewing supplies.
Matthew K, England
I was exceptionally impressed by the lengths that your employee Sara Goss went to in order to sort out the problems. The cost to deliver your product from USA to UK was extremely high so I waited until I was on business in Texas before purchasing. I ordered by telephone and credit card on the Monday and was assured that delivery would be complete by the following Friday. Having not received a dispatch email or telephone call by Wednesday, I telephoned to find out that you couldn't process the credit card details. The problem now was that your three day delivery would take too long. Sara Goss stepped in and arranged everything perfectly. She cancelled my previous order, raised a new order and emailled me a Paypal bill which I paid immediately. She then walked my order herself down to your warehouse and arranged for it to be delivered within two days instead of three at no cost. I received the purchase on Friday afternoon and came back to UK incredibly impressed and extremely grateful. Please recognize Sara's extraordinary assistance in any way possible. I shall certainly look to purchase more from you on future trips to USA, but will pay by Paypal from the start! Many thanks. Yours, Matt Kerton
Christine K., Lodi NJ
Thank you for having all the items necessary to get me started at a very competitive price. I also want to thank you for also having a forum (SewForum.com) for FREE embroidery designs. I will make future purchases from you company because of my overall satisfaction with your company.
Stephanie (yarn@planetc.com),





I am very happy with my PEDBasic. I can download designs from the internet in PES. There are so many designs on the internet to download. I went to folders in the Brother file and made new folders for more designs to keep from building too large of a file of designs. In Windows I use win-zip to unzip the files, then I use edit to move the files to my folder, I've made about 10 folders, example emb1, emb2, and so on. In the PEDBasic program I click on the file to refresh. To delete any designs I do not want, I go to the windows file; program files, Brother file, then the folder I want and delete any design I don't want. I have Windows ME on my computer. - Stephanie, Stephanie's Studio & Yarn
Bundle & Save
Get additional savings when you purchase any of these items along with this product.