Also Includes

INCLUDED: BERNINA Smart Serging Event Kit


Join a BERNINA Expert as we reveal the mysteries of overlockers and explore the wide variety of stitches and techniques that overlockers can do. In this one-day event, you will create a beautiful bolster pillow entirely on the serger. Learn decorative cover-/chainstitching, inserting piping, flatlocking, rolled hem and more. Your overlocker skills will get a boost while you stitch this project and explore BERNINA overlockers and accessories.

Live IN PERSON at our spacious AllBrands Slidell, LA location's classroom!

use of the machines, kit, fabric, and thread are included.

Product Focus:
BERNINA L850 & L890 Overlockers

If you own a Bernina L8 series Serger you need to bring that to class with you, otherwise we will provide the machines for non-owners

Techniques:
★Home decor construction
★ Topstitching
★ Piping
★ Flatlocking
★ Decorative Cover-/Chainstitching
★ Rolled Hem

Event Length
One day, seven hours each day

Specifications
Bernina Academy Event Instructor: Mary Collen
Date: Fri, Dec 2, OR Sat Dec 3, 2022
Time: 10 a.m. - 5 p.m.
This includes a 45-minute lunch break and a morning & afternoon break for shopping

Details For In-Store Attendees:
★ We will have staff on hand to assist you
★ One person to each machine
★ L890 Owners should bring their machines to class
★ For non Owners a machine will be provided
★ Lunch provided for in-store attendees

Other Images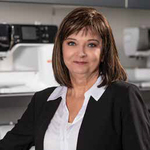 BERNINA NATIONAL EVENT INSTRUCTOR: MARY COLLEN
Mary Collen is a passionate BERNINA enthusiast and lifelong maker. She has a diverse knowledge of sewing arts including quilting, machine embroidery, overlockers, garment design, fitting and construction.

She is thrilled to be part of the Event Team and to have the privilege of sharing the love of sewing and creating with people everywhere, in person and virtually.

Mary is experienced with teaching Mastery on all BERNINA machines and overlockers and sharing techniques and projects using BERNINA feet and accessories. DesignWorks and BERNINA Embroidery Software are also a featured element in her expertise. As an overlocker specialist, she enjoys creating unique and useful projects to highlight all BERNINA machines.

She has won many national awards for her designs and tailored creations, with some of her garments featured in Threads, Sew News and Notions magazines. She has been published in the May 2018 issue of Threads showcasing her clean finish technique for zipper applications in reversible coats and jackets. Her unique quilt was included in the 2014 BERNINA Holiday Lookbook. Look for some of her original projects on weallsew.com.

As a long-time member of the American Sewing Guild and other local groups she is focused on teaching, sharing and passing the art and enjoyment of sewing to the community and future generations. Nurturing the imaginations of all is an important sensibility.

Creating, sewing and designing in her studio in the Pacific Northwest is peaceful and amazing. She is surrounded by lots of animals and family that inspire her artistic lifestyle.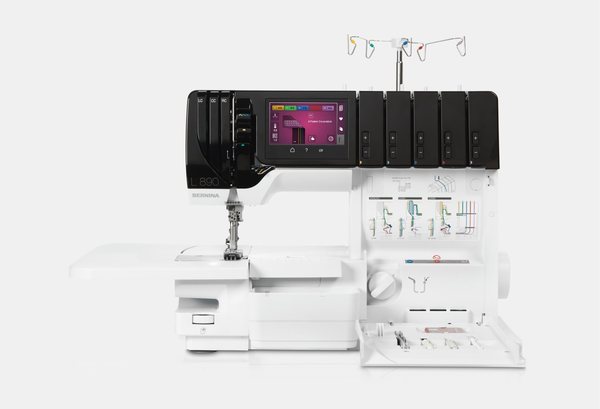 Featuring the BERNINA L890, L860, and L850 Air Threading Guided Interface Coverhem and Serger Machines

*One-Step BERNINA Air Threader
*Intuitive operating touchscreen
*Fast, precise & quiet
*Extremely convenient
*Total Stitch Control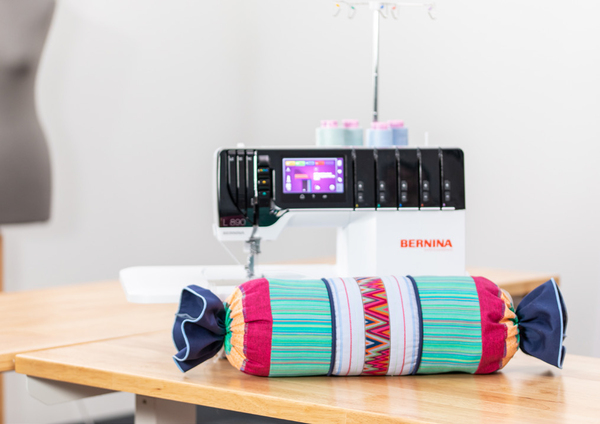 Create a beautiful bolster pillow entirely on the serger.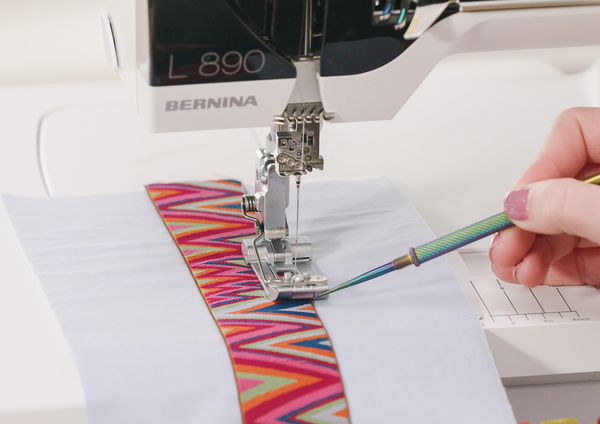 Learn decorative cover-/ chainstitching, inserting piping, flatlocking, rolled hem and more.