*Extra Belt Sharpeners: $50 Value Reliable 2 Two Boxes of 100 Each Medium Sharpening Belt Bands for Reliable, KM and Other Makes of Cloth Cutting Cutter Machines
The RELIABLE 5000FS is the world's best small straight knife cutting machine. Equipped with an automatic knife sharpening system, the 5000FS uses the newest and most advanced technology to ensure the finest cutting quality.
The use of a die cast housing ensures lightweight and easy operation, while the safety mechanisms assure the proper protection is provided for the operator.
Automatic sharpening system

Low-profile ergonomic design

Powerfull 1" stroke

Best used for:

Light to medium weight fabrics

Woven and knit fabric

Reliable Info Sheet (.PDF)

Reliable Warranty Information (.PDF)

Please Note the blade length does not equal the amount of stacked material that can be cut. The cut depth will depend on the thickness, texture and density of the material you are using. If you are unsure if this cutter will suit your application please contact us to let us know the material that you are using, and we will be happy to offer our best recommendation
US Warranty 1 year limited warranty on defects in materials and workmanship.
Non-US Warranty: 30 days parts and labor
Specifications
Model: 5000FS
Electrical: 110V
Horsepower: 1/3 h.p.
Speed: 3,400 rpm (single speed)
Stroke: 1"
Blade size: 5"
Sharpening belts: Medium
Lubrication: Manual
Dimensions - net: 6.25" x 10.5" x 15.5"
Weight - net: 20 lbs
Shipping dimensions: 13" x 21" x 10"
Shipping weight: 25 lbs
Warranty: RELIABLE™ 1 Year Warranty
Other Images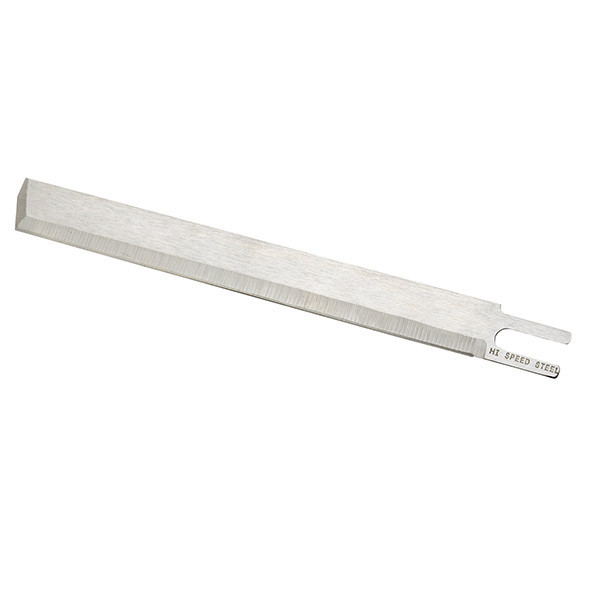 The 5000FS's 5" straight knife is just the right size for many of today's cutting room requirements.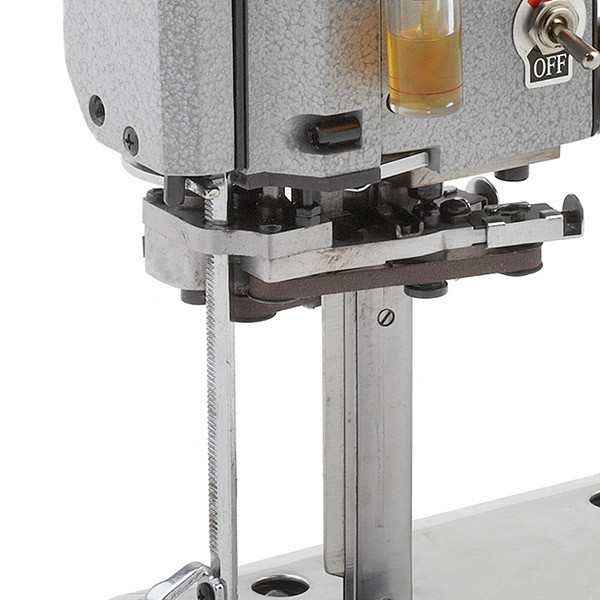 Nothing makes cutting fabric easier than a sharp blade. The 5000FS's built-in sharpener guarantees a sharp edge on every cut.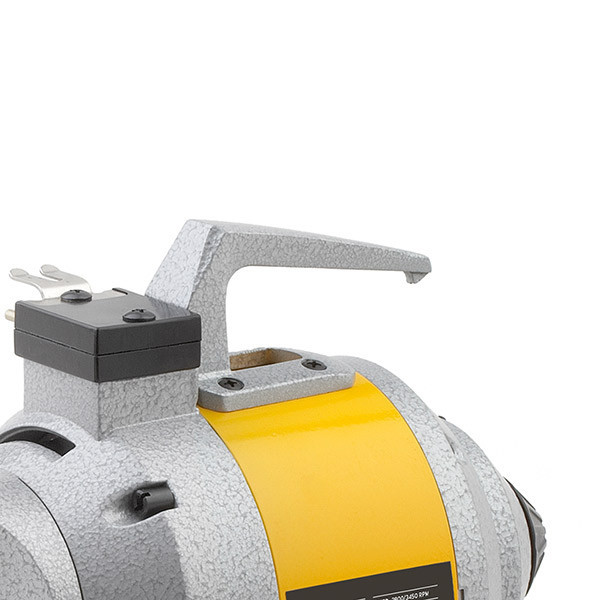 For safety as well as convenience, a sturdy carrying handle is mounted on the 5000FS.