The 4300CW ( MSK-1341B) single needle, cylinder bed compound feed walking foot sewing machine is ideal for sewing leather, canvas, synthetics and other medium to heavy weight fabric that need a cylinder bed.
With its powerful feeding system (top and bottom feed) higher pressure foot lift and longer stitch length, the MSK-1341B can easily sew heavy materials with heavier thread.
Japanese large sewing hook

Safety clutch

Sliding lever thread take-up

Low noise, low vibration design

2,000 rpm high-speed operation

Stitch dial regulator

Reverse lever mechanism

Complete stand includes a SewQuiet SQ5000 DC Servomotor, plywood table top and K-legs

Best used for:

Filter bags

Seat cushions

Luggage

Back-packs

Reliable Warranty Information (.PDF)

Please review our Freight LTL Shipping Policies Ships Ground Freight only.* For delivery please select options. "Lift Gate" which means a goods lifting platform installed at the rear of the delivery truck that facilitates the unloading of cargo from truck bed to the ground. Most shipments will require a lift gate, if there is not a loading dock, or fork lift available for delivery.
Ships LTL Ground freight only No Expedited Methods
US Warranty 1 year parts, 90 days labor on defects in materials and workmanship.
Non-US Warranty: 30 days parts and labor
Specifications
Model : 4300CW/MSK-1341B

Maximum sewing speed : 2,000 rpm

Stitch length : 0-10 mm

Needle bar stroke : 33.4 mm
Pressure foot lift: By hand 8.5 mm, By knee 16 mm

Needle system : # 135 x 17

Thread take-up stroke : 61.4 mm

Diameter of bed size : 70 mm

Hook type : Rotary - large

Lubrication : Manual

Dimensions - head : 13" x 23" x 25"

Weight - head : 100 lbs

Dimensions with stand : 40" x 50" x 54"

Shipping weight w/stand : 200 lbs

Warranty : RELIABLE™ 1 Year Warranty

Other Images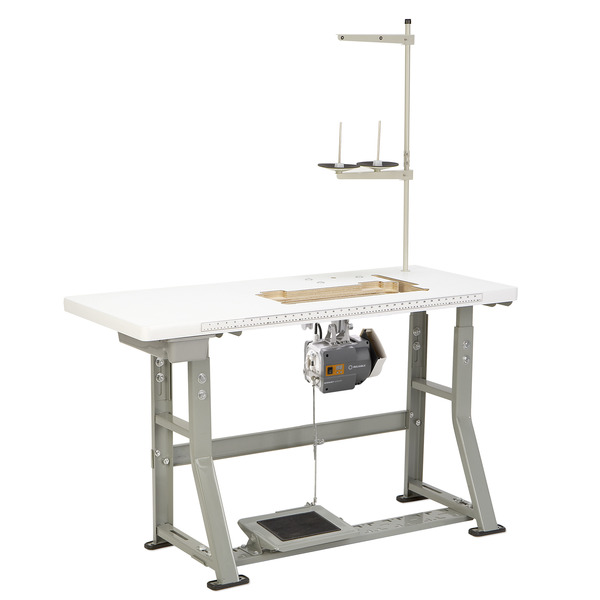 SUPERIOR STAND Others skimp on the stand components, we don't. We use only 100% plywood in our tabletops (not cheap particle board) and our K-legs are made from heavy-duty 3/32" steel.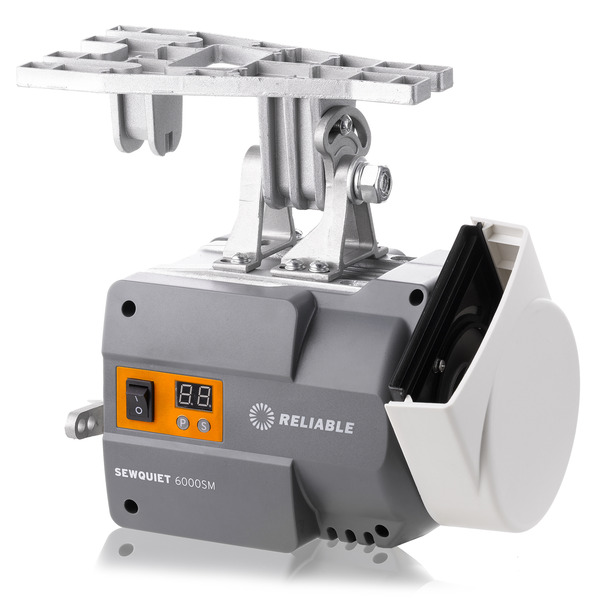 SEWQUIET 5000 SERVOMOTOR Getting the performance you want out of a sewing machine requires the right motor. We only use the best, the industry's #1 SewQuiet 5000 brushless DC servomotor.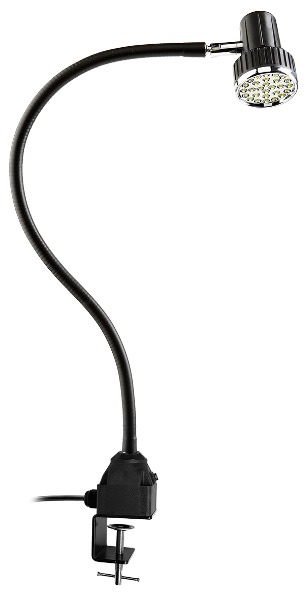 BONUS - FREE LED UBERLIGHT The perfect add on light ($100 retail value) is included at no extra charge for the MSK-1341B, making it both a great sewing machine and a great value.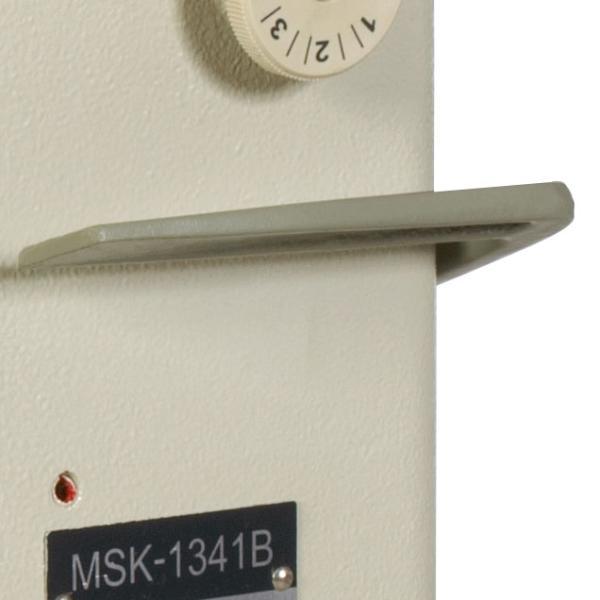 REVERSE LEVER Creating the perfect back tack is easy with the MSK-1341B's reverse lever mechanism.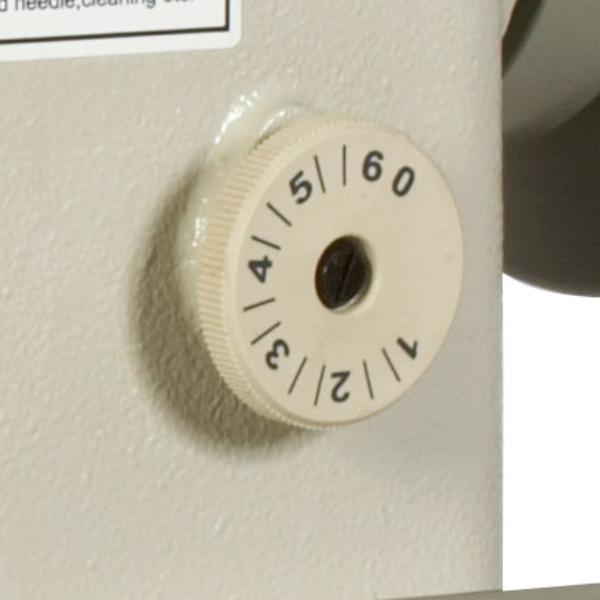 STITCH DIAL REGULATOR The stitch dial provides a simple adjustment (0-10 mm) for the length of the stitch