"I like this product so much that I ordered a second one for my mother." Susan G, Houston TX
Extra heavy-duty tube framed construction. Made the way ironing boards used to be made – making it more stable & easier to use than any other ironing table currently available
The Board™ is simply the best performing ironing table you can buy. The heart and soul of The Board™ is it's extra heavy-duty tube framed construction (the way ironing boards used to be made). This method of manufacturing (hand made) produces a table that is more stable, and easier to use than any other ironing table currently available.
Like all Reliable™ products, The Board™ is built to last. The galvanized working surface is coated with an anti-rust treatment and covered with a mesh screen to ensure maximum passage of steam.
The height (activated by a handy lever on both sides of the table) has a seven step adjustment, from 30" - 38" to allow you to choose the most comfortable working position.
The large work surface of The Board™ reduces the amount of time you spend ironing by putting more of the fabric in front of you. Combined with the high performance cotton/polyester ironing board cover with the industry's thickest 500g of padding , it may actually make ironing a pleasure.
Large 18.9" x 47.25" working surface

Extra heavy-duty tube framed construction for maximum stability

Seven step height adjustable from 30" - 38"

High performance cotton/polyester ironing board cover with 500g felt padding

End tray supports an iron or an iron steam generator

Best used for
All types of ladies, men's and children's clothing, linens and other household items


US Warranty 10 years on materials and workmanship
Non-US Warranty: 30 days parts and labor
Specifications
Model: 200IB

Fabrication: Tube framed, white color, anti-rust treated

Cover sets: 1

Cover material: Cotton/Polyester

Padding: 500g felt

Catch tray: Included

Iron tray: Steam station or regular

Height adjustment: 30" - 38"

Pressing dimensions: 18.9" x 47.25"

Shipping dimensions: 65" x 4" x 19.5"

Net weight: 21 lbs

Shipping weight: 26 lbs

Warranty: Reliable™ 1 Year Warranty

Reliable Warranty Information (.PDF)
Other Images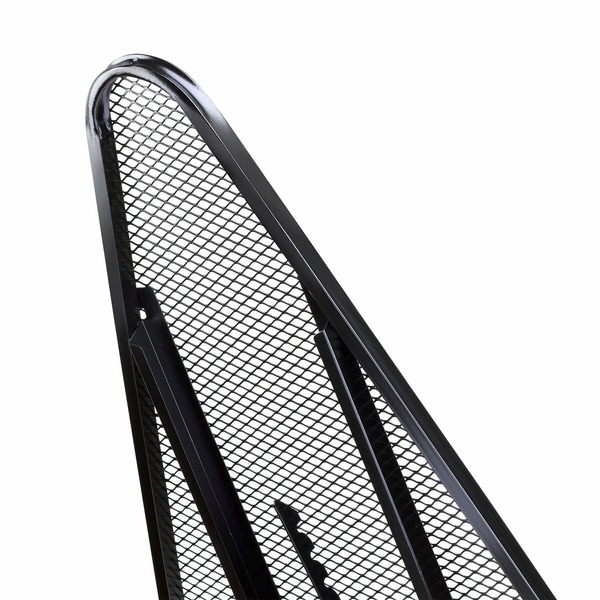 An ironing board's quality is decided by the way the frame is made. The 200IB is made using tube frame construction, which offers maximum rigidity and stability.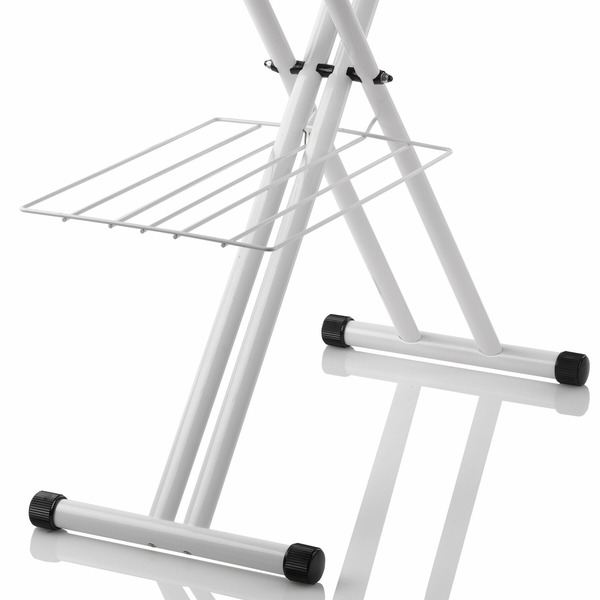 To eliminate wobbliness, we use double wishbone legs on the 200IB, finished with a lead free, high coat white finish that will continue to look great for many years.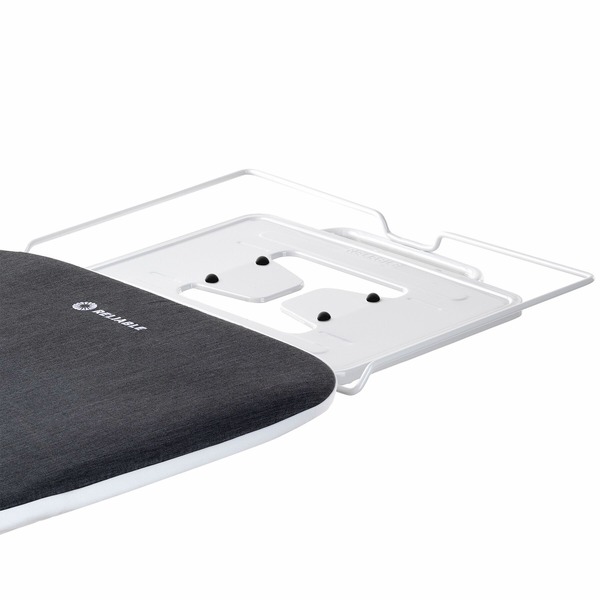 The 200IB comes with an iron tray that can be used for an iron or an ironing station. It is permanently riveted to the underside of the board for extra security.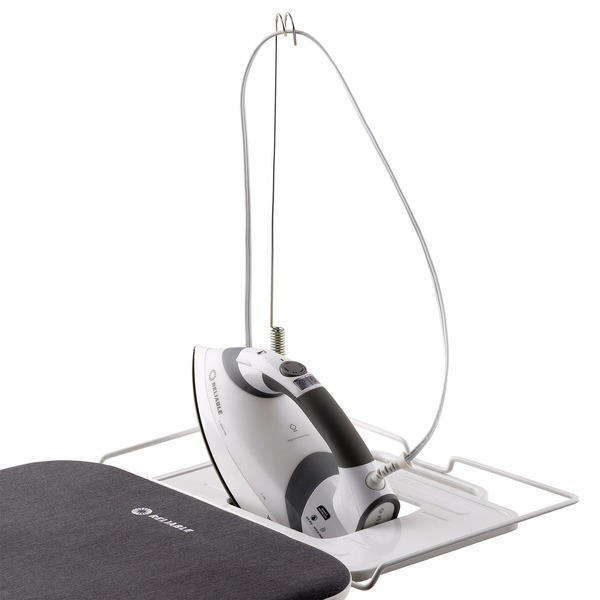 The 200IB's iron tray when used with an iron, provides the perfect ergonomically correct resting spot. The iron sits on an angle reducing bending your wrist every time the iron is picked up.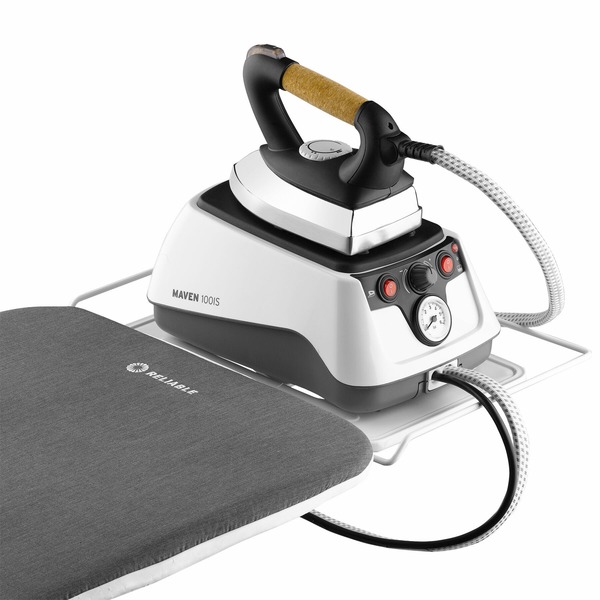 When used with an ironing station, there's no need to worry as the support is extra strong... even for an ironing station filled to capacity with water!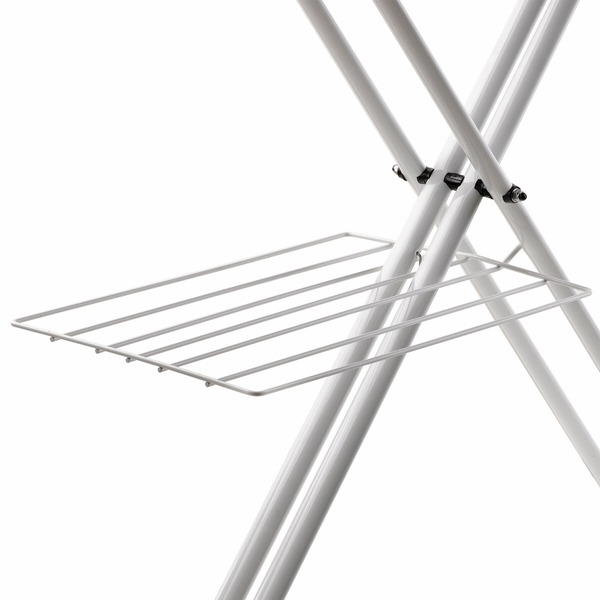 A convenient laundry rack is supplied with the 200IB. The rack doubles as a catch tray when ironing longer garments like dresses or robes.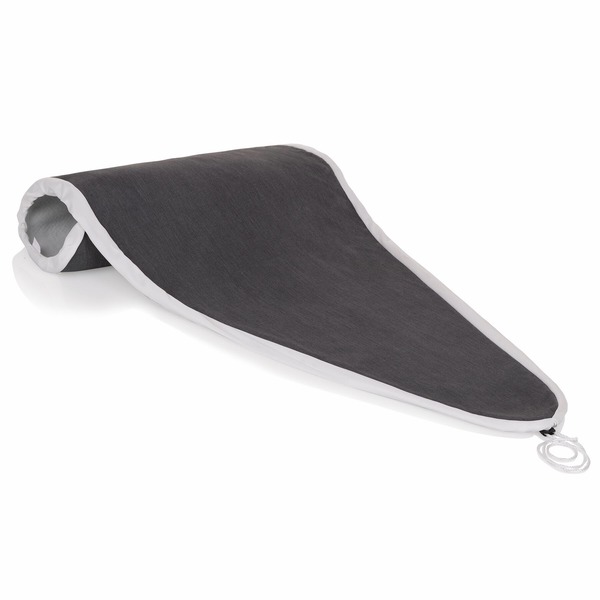 A superior ironing board has a superior pad set. We use a full 500g felt padding in our 200IB and a poly/cotton cover that is die fast and provides a smooth ironing surface.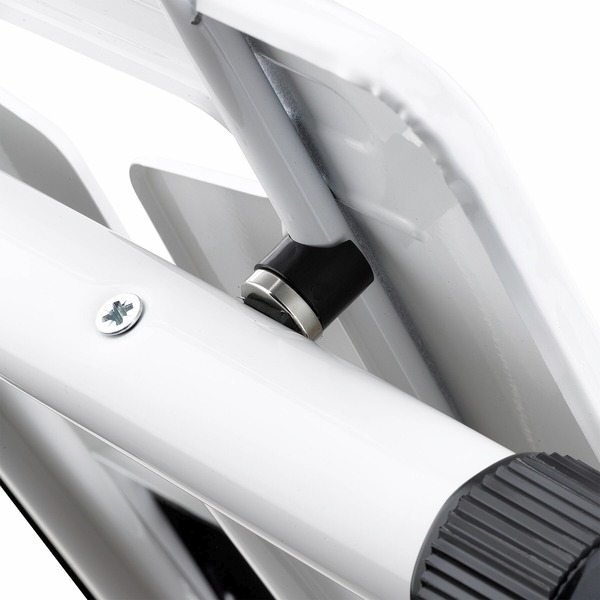 Convenient magnet safely and securely locks the board closed for storage.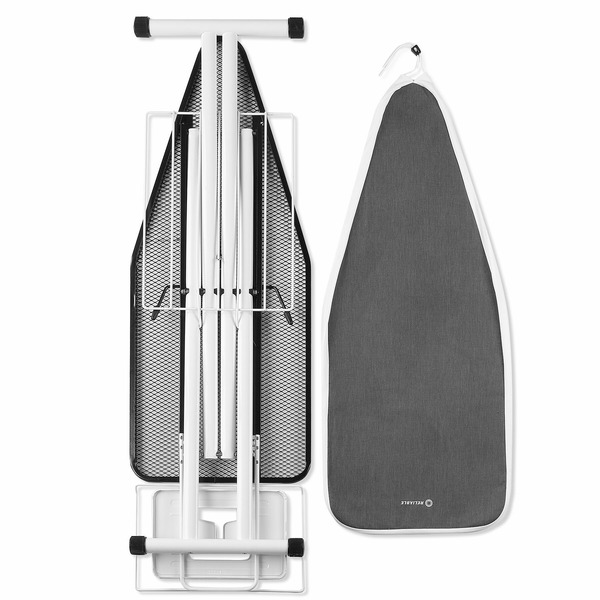 From every angle and in every detail The Board 200IB is a top performer.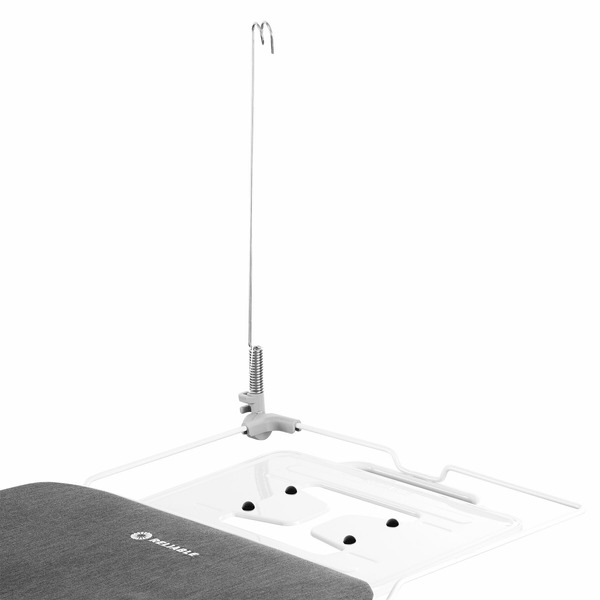 The optional cord support antenna is a great way to keep the electrical cord from your iron out of the way during ironing. It conveniently folds down for storage.
Susan G, Houston TX
I like this product so much that I ordered a second one for my mother.

Arthur, Connecticut
Yours is one of the best sites I have ever dealt with.