Warm water washable. It has a clip that can be adjusted to fit the following size of ironing boards: 43.3" x 14.1" to 51.9" x 19.2". Please check your Laurastar ironing board top dimensions to make sure that the dimensions are withing this range.
This ironing board cover is a unique Laurastar design that can be adjusted to most ironing boards thanks to its practical clip making it easy to secure in place. It offers high-comfort thickness for easier ironing.
Machine washable at 30°C on a no-spin cycle.

Composition : 100% cotton, 100% polyester foam padding

Cover dimensions (LxW) : 131x55 cm.

Fits to most ironing boards available on the market.

We are unable to ship Laurastar products outside of the United States of America
Specifications
Blue: SKU: 512.7805.712 UPC: 790776002758
Grey: SKU: 145.7820.898 UPC: 790776006688
Beige: SKU: 144.7842.898 UPC: 790776006671
Red Swiss SKU 150.7843.898
Glasses SKU 152.7803.898
Lips SKU 148.7804.898

Other Images
Beige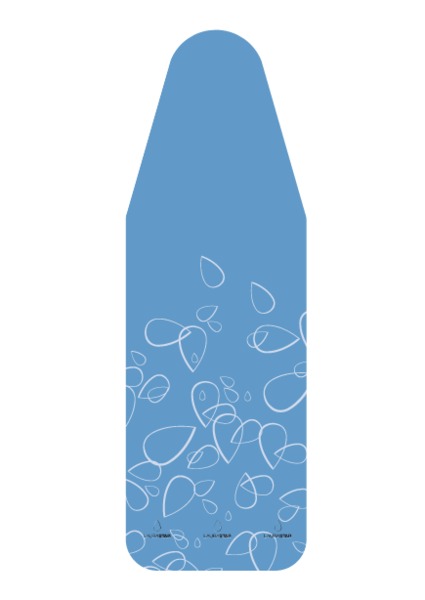 Blue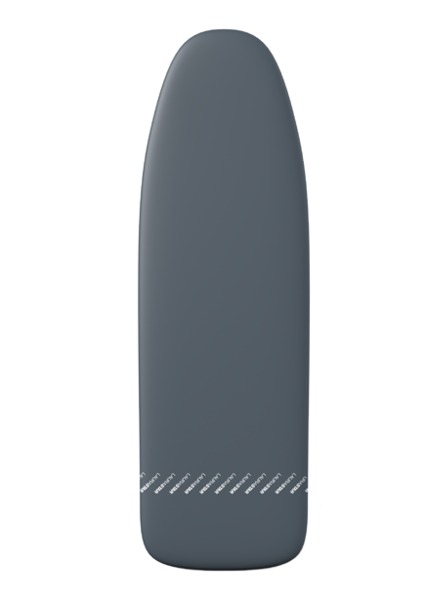 Gray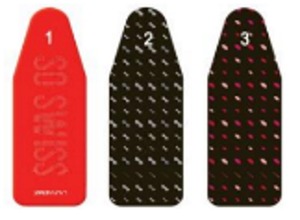 Swiss Edition - A Universal Cover proudly bearing Swiss colors to represent the Swiss brand's anniversary year. Glasses - A masculine Universal Cover featuring trendy-chic glasses on a modern black background. Lips - A glamourous Universal Cover with a feminine pop featuring quirky lips on a modern black backgroud.