Having the right hand bag can make all the difference. Get your GO! Baby cutter it's own cute and smartly organized GO! Baby Fabric Cutter Tote. Made of superior-quality fabric, this hot pink on the outside and pistachio green on the inside tote will protect your GO! Baby and make it portable. Roomy interior features multiple accessory pockets to store dies, notions, fabric and more.
Tote Specifications, Features & Benefits:
Measures 14"L x 8 3/4"W x 9 3/4"H (35.6 cm x 22.2 cm x 24.8 cm).

Weighs 3 lbs.

Adjustable width elastic bands

Zippered take-away pouch

Removable center wall for diverse storage capacities

Roomy interior

Multiple accessory pockets

Available in GO! pink faux suede.

Care & Maintenance: To clean, use lukewarm water and mild detergent. Avoid harsh chemicals.
US Warranty 1 year limited warranty on defects in materials and workmanship.
Non-US Warranty: 30 days parts and labor
Specifications
Item 55301
Holds 1 GO! Baby Fabric Cutter & Notions using:

Six built-in pockets (inner compartment).
Several adjustable width elastic bands.
Two outer zippered compartments.
One zippered take-away pouch.

Weight in lbs. 2
Color GO! Pink Faux Suede
Brand AccuQuilt
Other Images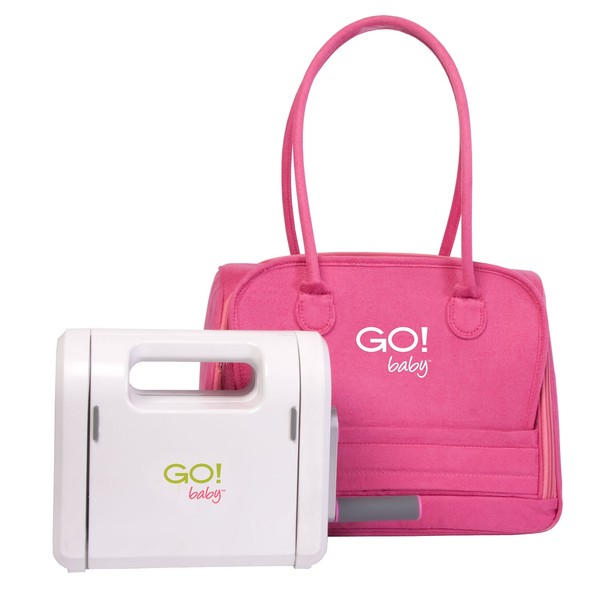 GO! Baby Fabric Cutter Tote (55301) - Shown with GO! Baby Fabric Cutter (not included with Tote)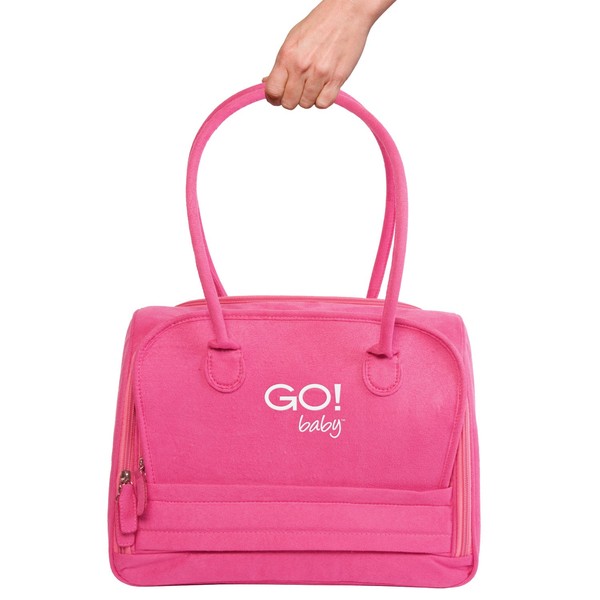 GO! Baby Fabric Cutter Tote (55301)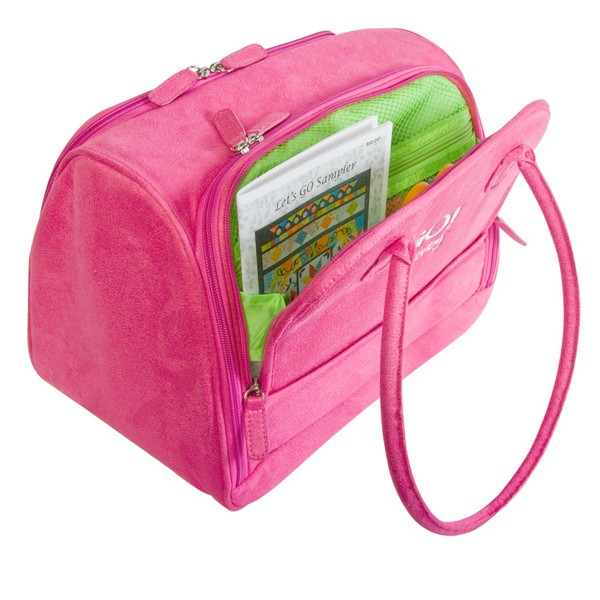 GO! Baby Fabric Cutter Tote (55301) - Inside zipper storage shown.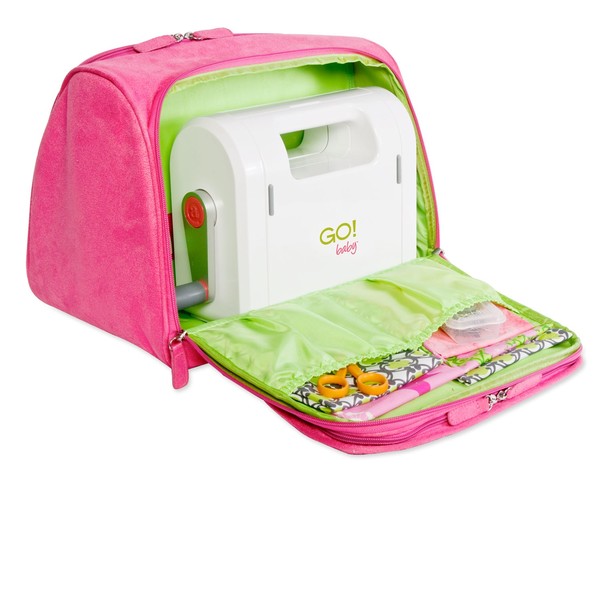 GO! Baby Fabric Cutter Tote (55301) - Shown with GO! Baby Fabric Cutter and notions (not included with Tote)