The Hoop Tech "270" is the most universal of all the cap frame styles. It was designed to fit the Tajima size and style driver which is considered the industry standard. The cap frame has a green plastisol dipped top bar and fit on drivers for the machines listed below.
*Customers with Brother PR and Babylock should use the Gen2 cap frames (previously known as Dreamframe)
TAJIMA - BROTHER - MELCO - TOYOTA - PRODIGI - GENERATIONS - INBRO - MEISTERGRAM & ZSK
Hoop Tech has advised that these hoops will not work on Tajima c1501 and other brands and models of embroidery machine due to their extreme age. We will not ship orders for those older model machines that are designated as not compatible by Hoop Tech at time we special order from them. . There is no list, so we will just have to cancel and refund such orders. Thanks. for your understanding. John Douthat
The "270" Bucket Cap Frame is designed to sew on wide brim floppy hats that will not fit in traditional cap frames. The clamp top is a modified designed with room for the wide brim to pass through the clamp. The Bucket Cap Frame will fit all of the same drivers as the "270" Cap Frame.
PLEASE NOTE THIS FRAME MAY NOT WORK SOME OLDER MODEL MACHINES. PLEASE CALL US AT 1-800-739-7374 IF YOU ARE PURCHASING THIS FOR A OLDER MODEL MACHINE
Specifications
The Green Original 270 Cap Frame fits the following machine cap drivers: TAJIMA - BROTHER - MELCO - TOYOTA - PRODIGI - GENERATIONS - INBRO - MEISTERGRAM & ZSK

The Light Blue frame is for Happy machines and the dark blue is the "Standard" cap frame for standard (not 270 specific) drivers.

The Original 270 Cap Frames fits the 270 T-Bar FRAMING GAUGE & the STANDARD Cap Frame fits the STANDARD Framing Gauge.
Other Images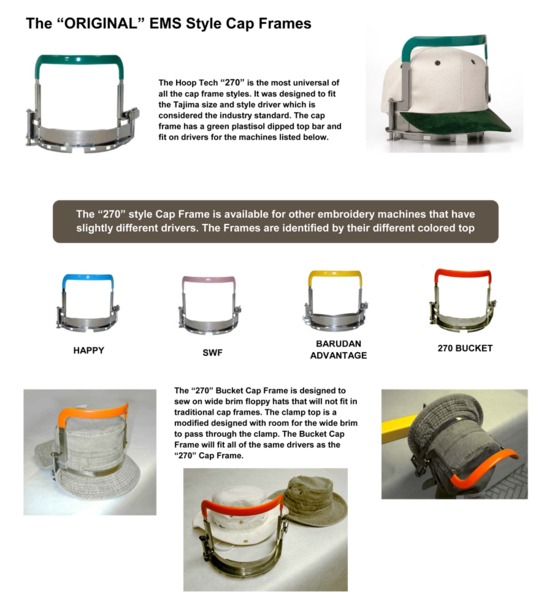 Please Choose Which Cap Hoop by Color, and if you want Optional Framing Gauge if you do not already have one. The green handle cap frame is compatible with Tajima, Melco and older Brother 901 and 1201 commercial machines, not PR's or Babylock.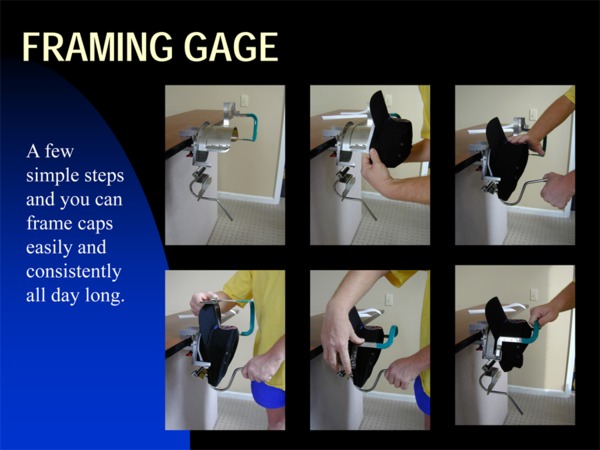 Optional Framing Gauge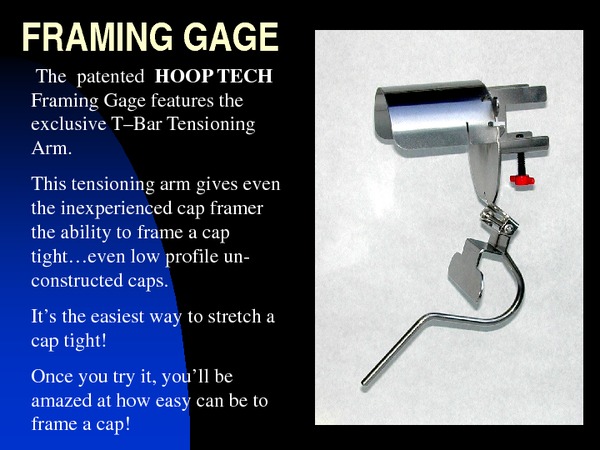 Optional Framing Gauge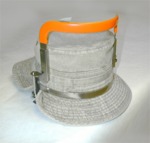 Wide Brim Floppy Hats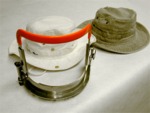 Wide Brim Floppy Hats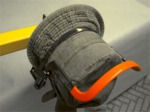 Wide Brim Floppy Hats