Hand-held Cutter
The 1000FR is a light 110V, versatile hand-held cutter that is easy to use. The ergonomically designed body/handle make it a pleasure to use. High quality components ensure that you can count on the 1000FR for your daily low ply cutting tasks.
Tight Radius Cutting
The advantage of a small blade vs. a larger blade is improved maneuverability, and ability to cut a tight radius corner. The 1000FR will cut a single ply to multiple ply's up to ¼" thick.
Features
Double insulated high torque motor

Manual lubrication

1/4" cutting capacity

2" blade size

Extra-strong cast aluminum head


Other Images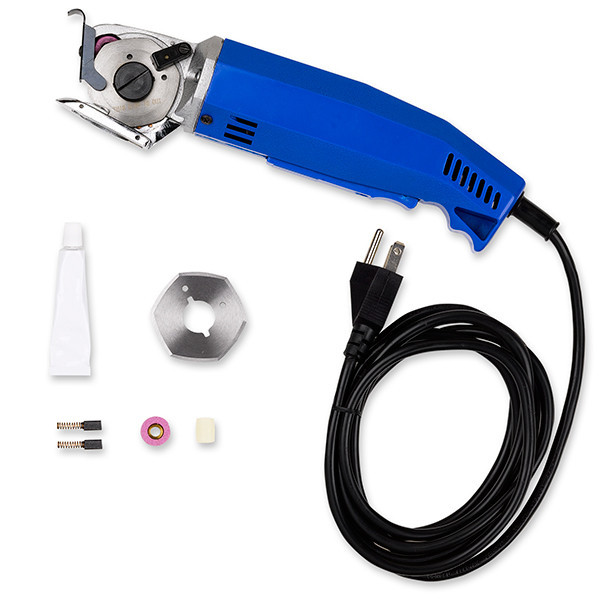 The 1000FR is supplied with everything needed to get started including an instruction manual, spare blade, stone, grease, coupling and carbon brushes.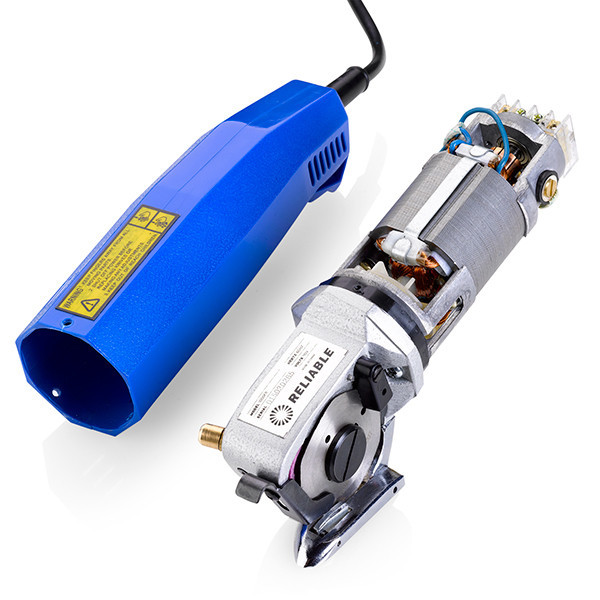 The 1000FR cuts like a champ with a powerful AC motor that accommodates cutting up to 1/4" of material.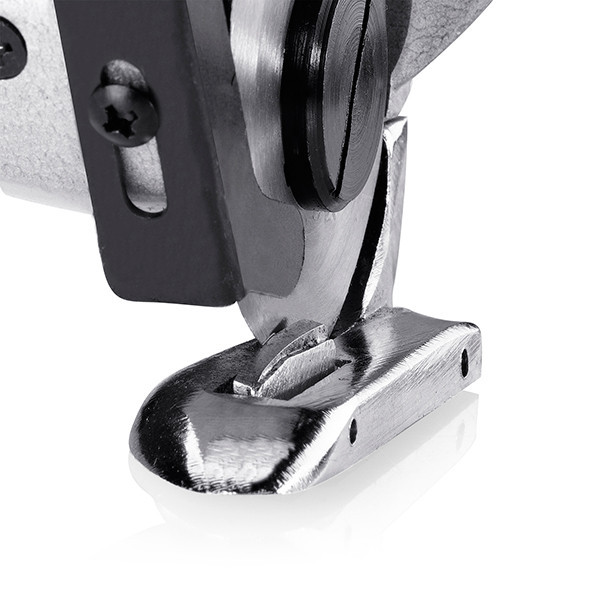 Reduces the amount of sharpening, lengthening the life of the blade, and reduces pull on the fabric.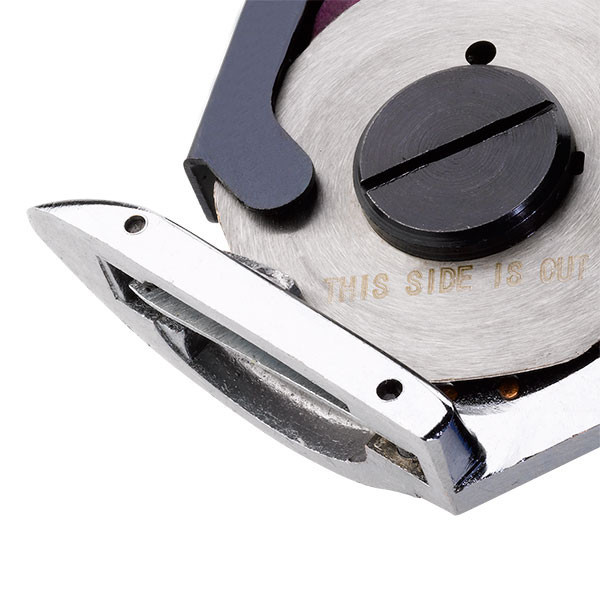 The lightweight aluminum footplate is extra thin to allow for a precise and smooth cutting experience.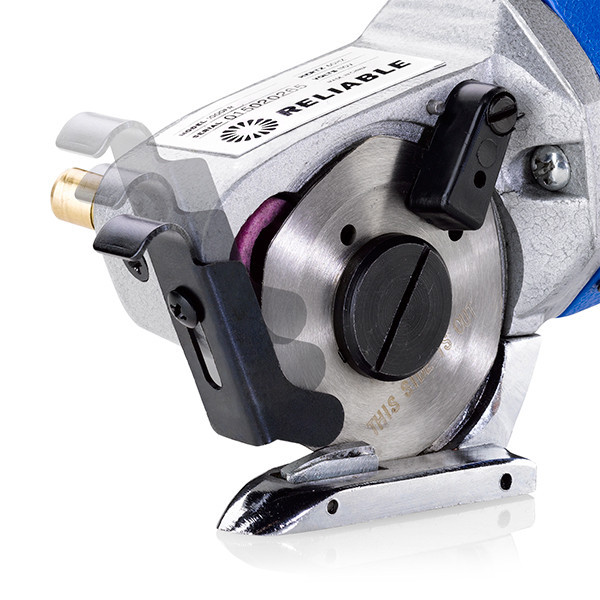 An adjustable front knife guard ensures the operator's safety.
The 1000FR comes equipped with a versatile 6-sided blade, which has a better cutting edge for a wide variety of fabrics.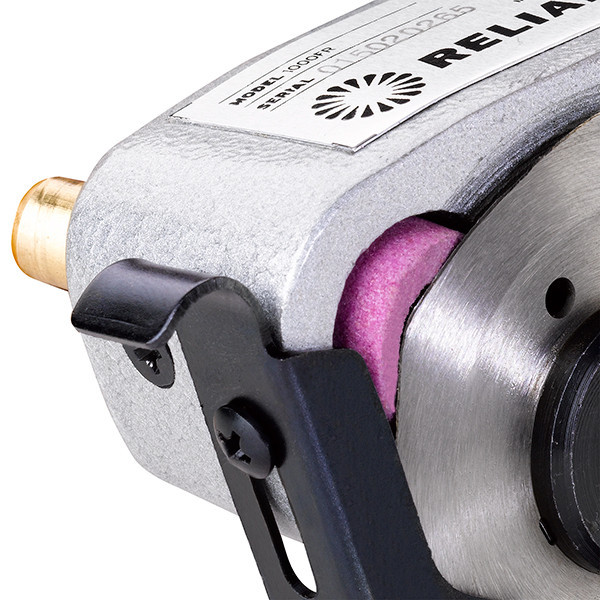 Nothing makes cutting fabric easier than a sharp blade. The 1000FR's built-in sharpener guarantees a sharp edge on every cut.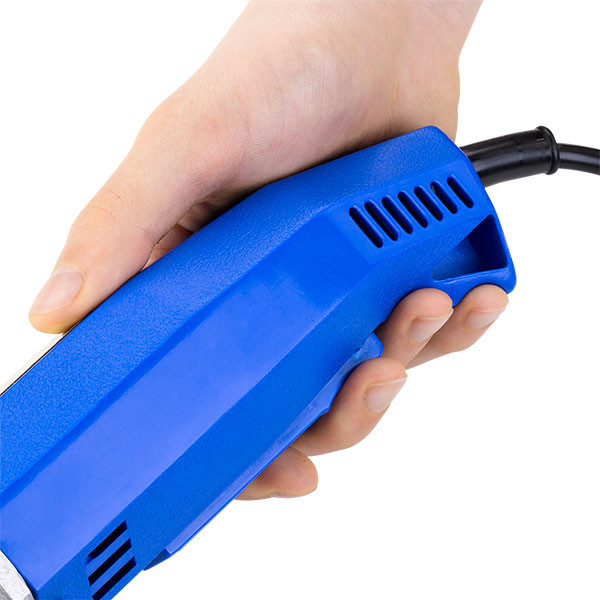 Power activation is integrated into the body of the cutter for safe and easy operation - left and right hand friendly.