The ultimate in cleaning power, the M1200 from Maytag features the patented MO2OR™ Dual Intake System with two individual motors working together to provide continuous suction and maximum agitation for a superior cleaning performance.

A LINE IN THE CARPET HAS BEEN DRAWN. ACTUALLY, IT'S BEEN VACUUMED, from Maytag, the vacuum that's designed to clean. Built as powerful as it is dependable and durable, the M1200 provides maximum and continuous suction power for a cleaning performance like nothing else. That's Maytag clean.

A clean air motor and direct air motor provide continuous suction power, maximum agitation, and exceptional carpet and bare floor cleaning. TWO MOTORS DO TWICE THE WORK. SO YOU DON'T HAVE TO.
Featuring its patented ™ Dual Intake System, the M1200 delivers more power and performance than typical vacuums. Two individual motors work together to provide continuous suction power and unmatched cleaning performance on carpets, floors and anywhere else around the house.

YOU SHOW OFF YOUR HOME. NOT YOUR VACUUM.
When it comes to vacuum design, we've really cleaned house. The M1200 forgoes the gimmicky-gadgets and colorful plastic parts you don't need, and focuses on the elements you do, like pure cleaning power, commercial grade belts, reinforced base plates and metal parts for maximum durability. It's nothing fancy … unless powerful, durable and dependable is fancy. You can clean with confidence knowing that Maytag stands behind the M1200 with a 4-year bumper-to-bumper warranty.

YEAH, IT'S GOT SOME BAGGAGE. BUT WE'RE PROUD OF IT.
With 20 times the capacity of typical bagless upright vacuums, the M1200's bag filtration system holds more dirt and dust, so your home doesn't have to. Along with six stages of advanced filtration, including charcoal odor filtration, it provides a superior cleaning performance that makes it okay to brag about our bag.

TS POOF-PROOF BAG LEAVES OTHER VACUUMS IN THE DUST. BUT NOT YOU.
A self-sealing, poof-proof bag locks in even microscopic dust particles to ensure that you never come in contact with dirt and debris. It's a superior cleaning performance that eliminates every mess, from floor to ceiling … to disposal.

SAVES YOUR HOUSE FROM PET HAIR. ONE STRAY AT A TIME.
Carpets, bare floors, upholstery; pet hair covers everything. But don't worry, pet owners, the M1200 has you covered. Offering a Pet Hair Purr-fect cleaning performance, the ™ Dual Intake System has the ideal suction power and agitation to pick up pet hair, dander and dirty paw prints. It's more than enough to get you out of any hairy situation around the house.

DON'T WORRY; IT'LL GIVE YOU YOUR SPACE. HOW'S 17 FEET SOUND?
Wall-to-wall or floor to ceiling, the M1200 has everywhere covered, not to mention powerfully cleaned. An on-board tool set, including a telescopic aluminum-wand, a long stretch hose, a crevice tool and more, provides a cleaning radius up to 17 feet, which is enough room to clean the entire room

Six-stage Filtration System
Six stages of advanced filtration trap dust, dirt, and pet hair in a single poof-proof bag that holds 20 times the capacity of typical bagless upright vacuums.

The M1200 features the patented MO2OR Dual Intake System with two individual motors working together for maximum agitation and continuous suction power. Six stages of advanced air filtration trap dust, dirt and pet hair in a poof-proof bag that holds 20 times the capacity of the leading bagless upright vacuum.

Power:

A patented MO2OR Dual Intake System utilizes both a direct air motor and clear air motor for maximum suction power and unrivaled cleaning performance.

Durability:

The M1200 is backed by a 5-year bumper-to-bumper warranty.
Bottom Plate Ultra-strong metal
Brushroll Metal with two rows of replaceable brushstrips
Handle Tube Brushed aluminum
Belt Lifetime serpentine belt with Hall sensor protection
Headlight Long-life LED lights

Flooring:

Easily moves between carpets and floors with the press of a button
Versatile 6-position carpet height adjustment with automatic setting

12 Amps
• Dual Intake System
• Carpet and Bare
Floor Modes
• Lifetime Belt
• 35' Cord
• On-Board Tools
• Self-Sealing HEPA
Media Vacuum Bag
• Charcoal and HEPA
Media Filtration
• Steel Brushroll and
Bottom Plate
• 5 Year Warranty
US Warranty 5 year warranty - Covers any defects in material and workmanship in your new Maytag™ vacuum and applies exclusively to the original purchaser.
Extended US Warranty: Extended Warranty Available
Non-US Warranty: 30 days parts and labor
Specifications
MO2OR™ Dual Intake System utilizes a clean air motor and direct air motor for maximum suction power and agitation, and an unbeatable cleaning performance


Six-stages of advanced filtration, including charcoal odor filtration, locks in microscopic dirt and dust particles into a self-sealing bag system for maximum cleaning and poof-proof bag disposal


Pet Hair Purr-fect cleaning performance easily picks up pet hair and dander


Bag capacity holds 20 times the dirt and debris of typical bagless upright vacuums


Full bag indicator keeps you vacuuming confidently until you actually need to change the bag


Easily move between carpets and wood floors with the press of a button


Up to 17-foot cleaning radius with on-board tools and telescoping wand


Dependable quality with metal brushroll and bottom plate components


Generous 35-foot cord provides hassle-free cleaning


Assembled in the U.S.A. in St. James, Missouri







Click HERE for the M1200 User Manual (Waranty Info located on page 21 of the User Manual)
Other Images
DON'T WORRY; IT'LL GIVE YOU YOUR SPACE. HOW'S 17 FEET SOUND? Wall-to-wall or floor to ceiling, the M1200 has everywhere covered, not to mention powerfully cleaned. An on-board tool set, including a telescopic aluminum-wand, a long stretch hose, a crevice tool and more, provides a cleaning radius up to 17 feet, which is enough room to clean the entire room.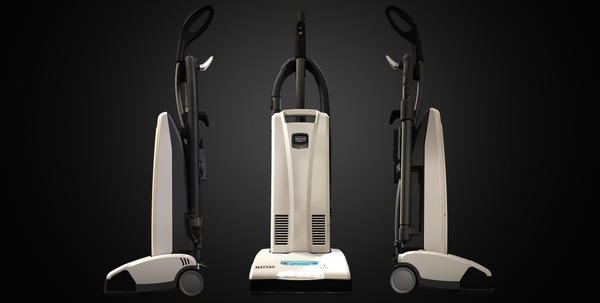 Front and Side Views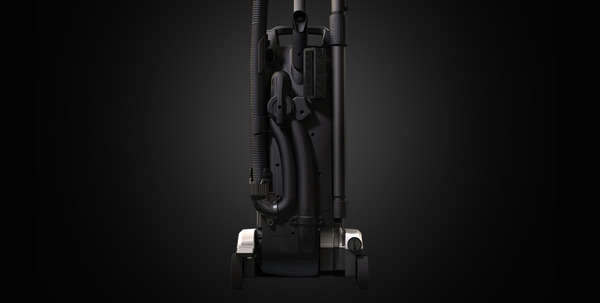 On-board tools, telescopic aluminum wand and long stretch hose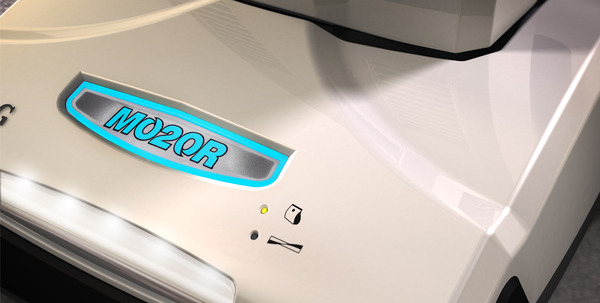 Full bag indicator keeps you vacuuming confidently until you actually need to change the bag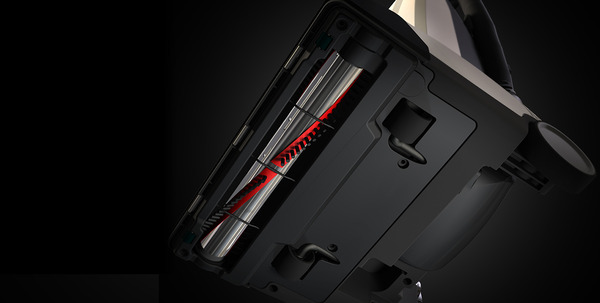 Dependable quality with metal brushroll and bottom plate components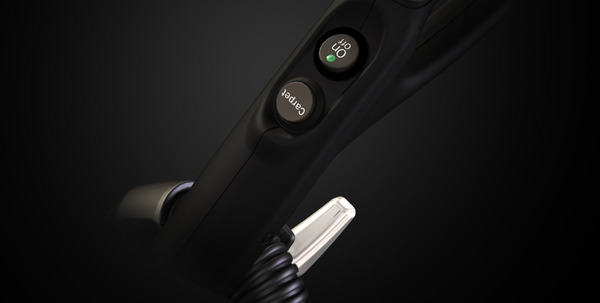 Easily move between carpets and floors with the press of a button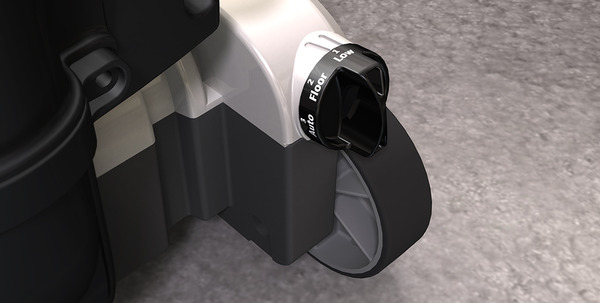 Multi-position height adjustment for all types of floors and carpets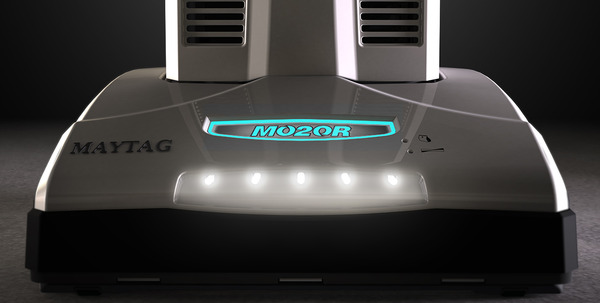 LED headlight helps find dirt in corners and under furniture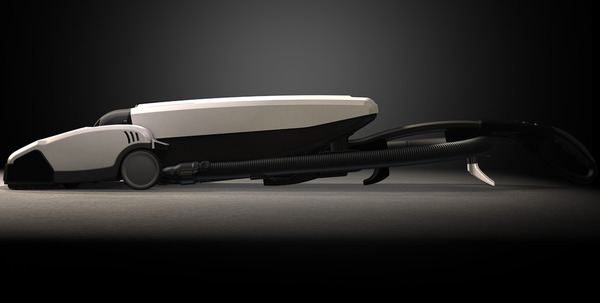 Lays down flat to reach under furniture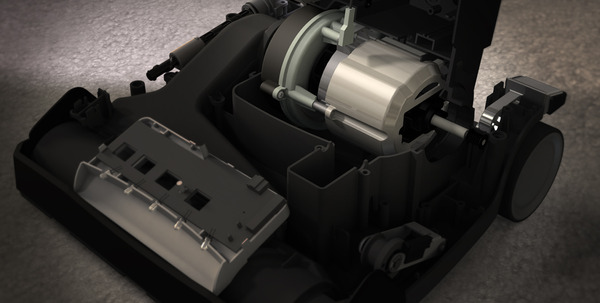 The MO2OR™ Dual Intake System
Bundle & Save
Get additional savings when you purchase any of these items along with this product.