Backordered August 2020
EverSewn is the sewing machine made for the new generation. The clean and sharp design of the EverSewn machines combine the classic design with a modern twist. All three of the Sparrow machines are made at the same factory as Bernette machines, so you can know they are durable.
The EverSewn Sparrow 15 is a mechanical model without computer control. The stitch package features 32 stitches including a buttonhole with a maximum stitch width of 5mm. The two knobs on the front of the machine and the wheel on top can be used to set thread tension or stitch length, as well as to select stitches. The manual needle threader and the thread cutter help you sew efficiently. Four presser feet (soles) come standard with the EverSewn Sparrow 15.
The EverSewn Sparrow 15 has 4mm stitching width and with a 5mm stitching width a 1-Step button hole, and 4 Standard presser feet (Zig-zag foot, zipper foot, button foot, and hole foot).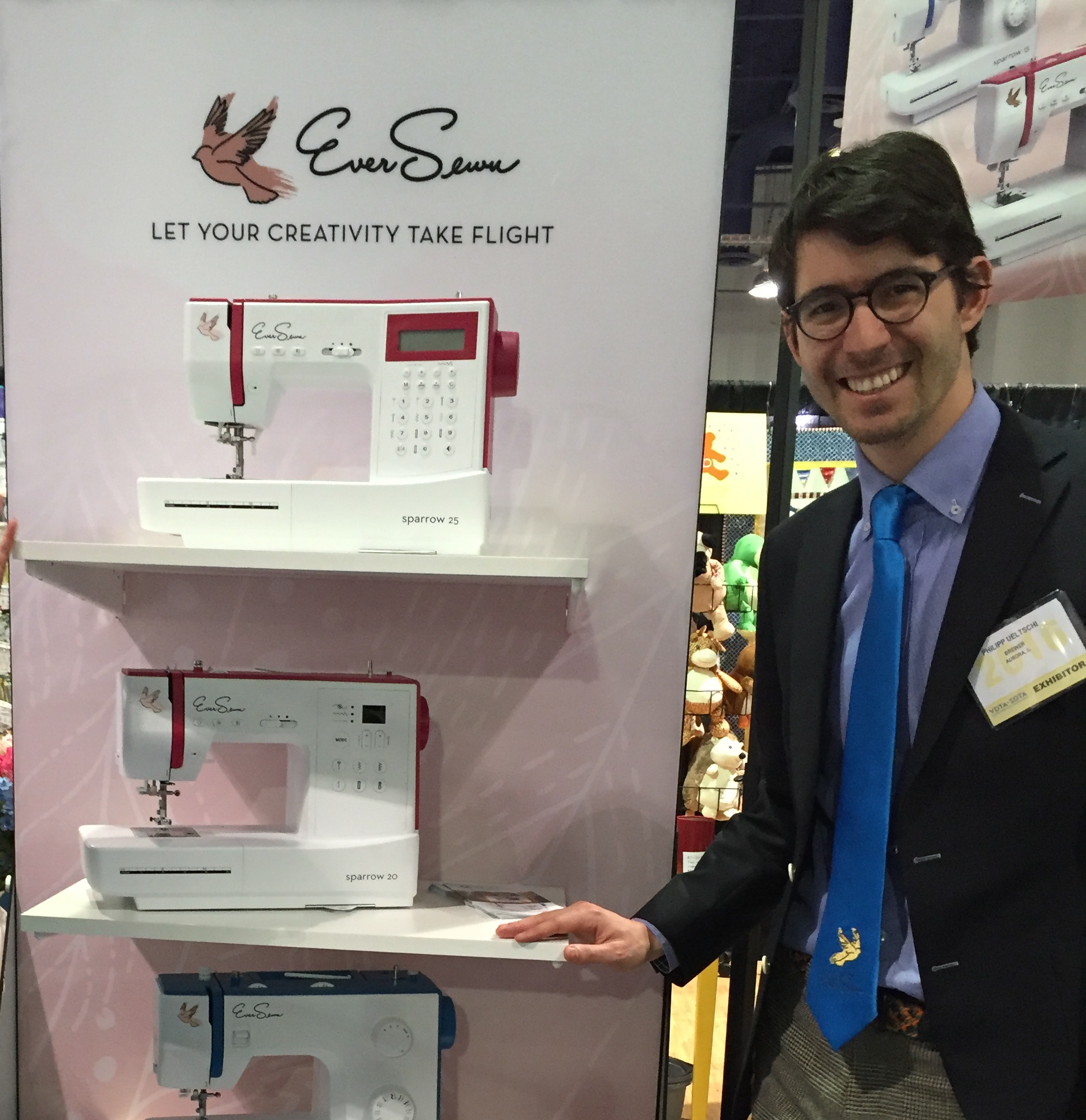 Brochure on the Eversewn Line of Sewing Machines
(.PDF)
US Warranty 5 Years Mechanical, 2 Years Electrical, 90 Days Adjustments on defects in material or workmanship.
Non-US Warranty: 30 days parts and labor
Specifications
EVERSEWN 32 stitch mechanical sewing machine. Features Include: CB Hook System, 150mm Free arm lgth 750 spm (Maximum sewing speed), Upper-thread tension manually adjustable, Presser foot pressure manually adjustable, Manual thread cutter, LED sewing light, Threader, Twin-needle capability, 2- step presser foot lift, Electric foot control, 1 (1-step) Buttonholes including eyelets, 15 Utility stitches including stretch stitches, 6 Decorative stitches, 1 Quilting stitch, 5mm Maximum stitch width, 4mm Maximum stitch length, Automatic bobbin winder, 4 Presser feet (soles), and a dust cover.