Dress forms with color may take longer than the "white" dress forms because they need to be dyed.
Bridal Professional Dress Form with traditional heavy duty cast aluminum base

4 wheel base enable to move around

Height adjustable by easily steping down the foot pedal

Covered with high quality fabric

Available size: 2, 4, 6, 8 (size 10, 12, 14, 16, no stock, need back order)

Topper Handle and Base Metal Color selection: gold, black, grey, white

Fabric Colors, see chart

Size Table for PGM 600 Series(.jpg)
Key Points for Dress Form Measuring for 600 Series (.PDF)
Sizing terminology chart for 600 Series (.jpg)
Assembly Instructions for 600 Series (.PDF)
US Warranty 3 year warranty on defects in material and workmanship.
Non-US Warranty: 30 days parts and labor
Other Images
Natural Body Style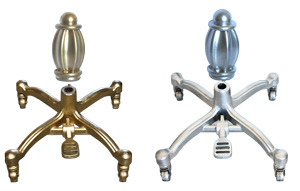 Topper and Base shown here in Gold and Silver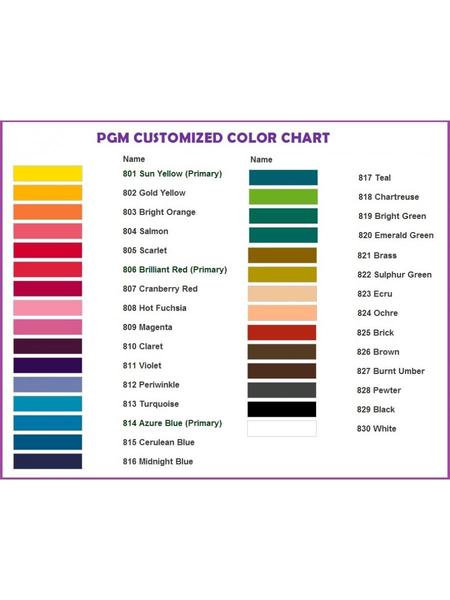 Color Chart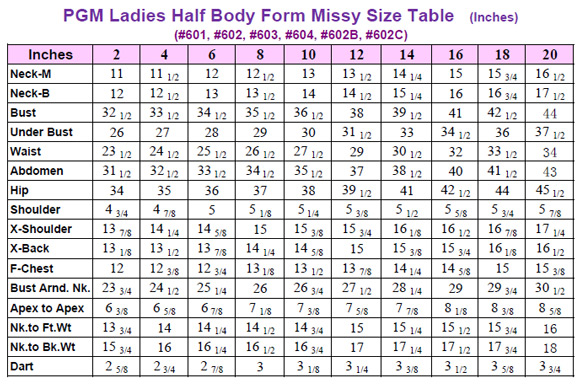 Size Chart Table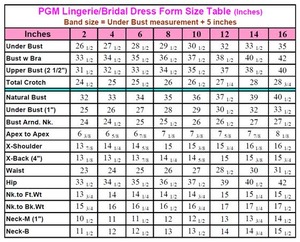 PGM Lingerie/Bridal Dress Form Size Table (Inches). Band size = Under Bust Measurement + 5 inches.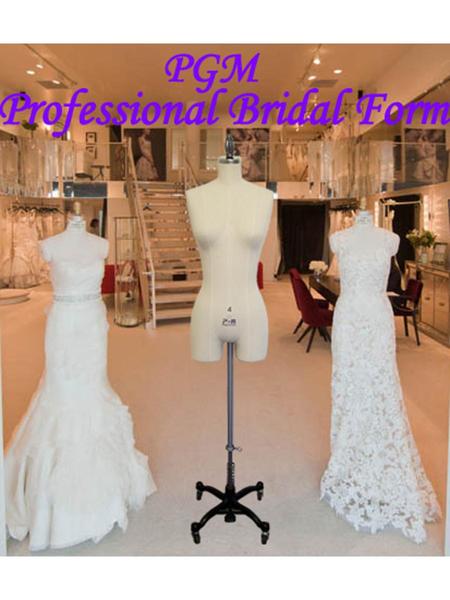 Dressed Form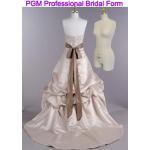 Dressed Form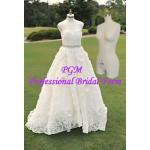 Dressed Form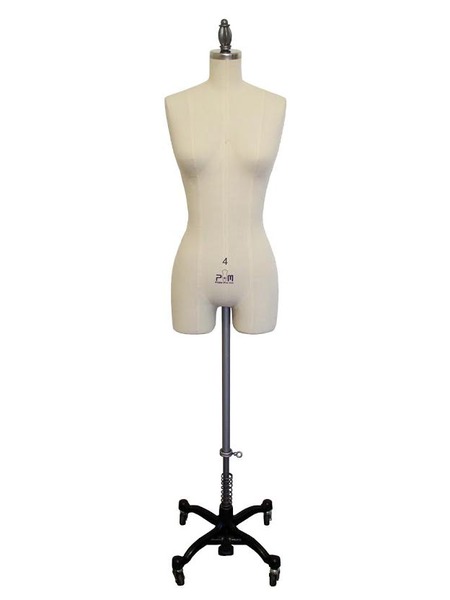 PGM Pro 602D Bridal Professional Dress Form, Choose Sizes 2-8, Colors