As seen on the Martha Stewart Show! Coined by the industry as "The Swiss Army" tool for knitters. The Knit Kit has 8 essential accessories needed for knitting on the go. From a novice knitter to a seasoned knitting veteran, The Knit Kit has it all. Whether you are working on a hat, sweater, socks, or scarf, The Knit Kit is sure to be a perfect tool set to accompany your project. A convenient product with nine essential knitting accessories in one kit.
Includes: Stitch Counter, Measuring tape with release tab, Thread cutter, Collapsible Scissors, Point protectors, Stitch markers, Needle gauge, Darning needle, Double sided crochet hook.
Knit Kit Videos
Everything The Knit Kit. Presentation of The Knit Kit videos and information on one continuous video. Contains Product Demo, Product Presentation & Information, Does Barbara Knit video and of course, the Martha Stewart Show clip from The Knit Kit's appearance as a Martha's Find on March 9, 2010.
Other Images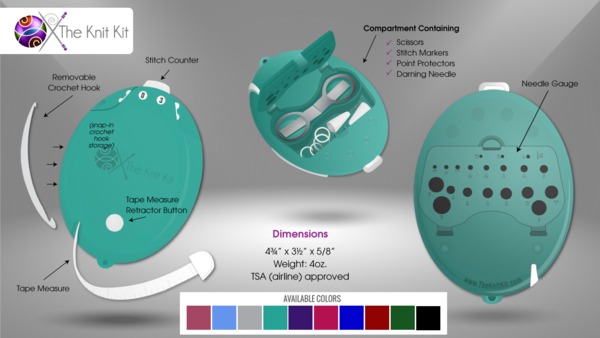 81528: The Knit Kit - Blue. THE FRONT: The front of The Knit Kit contains a durable row counter and a smooth retracting 5ft. tape measure. The left side of The Knit Kit has a fully removable crochet hook for picking up that dropped stitch or weaving in an end. THE BACK: The back compartment of The Knit Kit nicely houses sturdy, TSA Compliant, collapsible scissors as well as point protectors and three different sized stitch markers. On the back flap is a needle gauge. Watch the video to see a full demonstration on how to use The Knit Kit.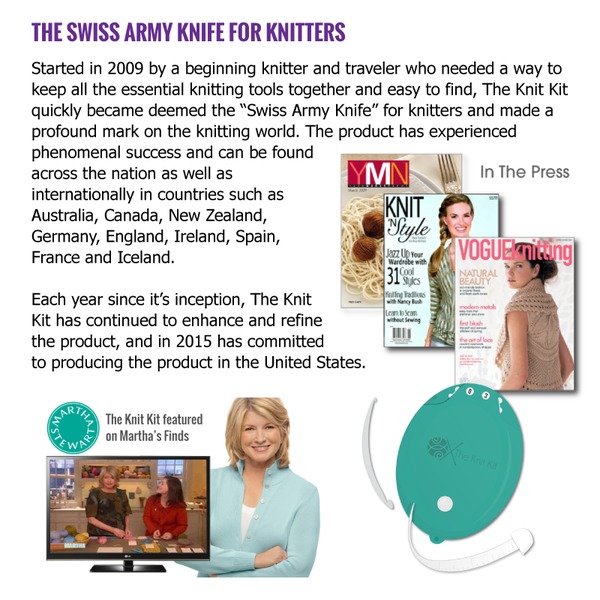 The Swiss Army Knife for Knitters.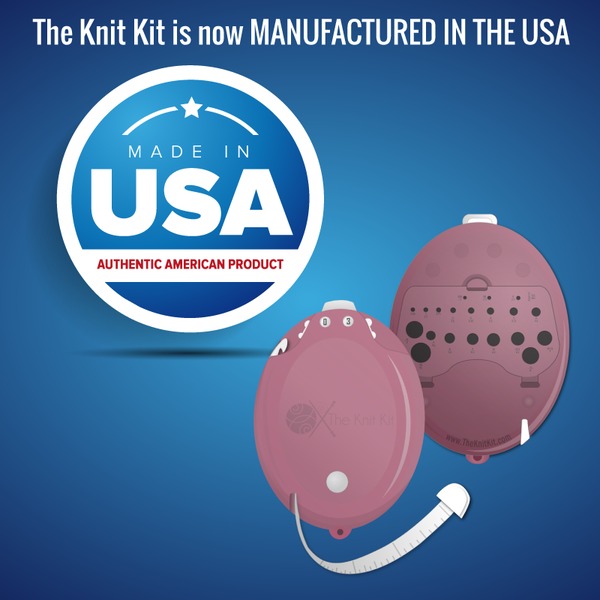 Made in the USA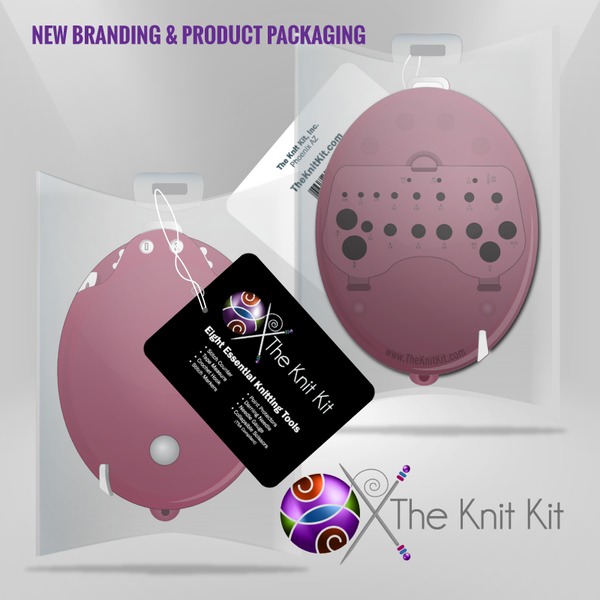 Eight Essential Knitting Tools