It is recommended that your sewing machine or frame have rear handles to let you work from the back while using the Plastic Pattern Perfect templates.

Pattern Perfect Templates are designed to lay on the support shelves that are included with all current Grace frames. John

To help you make perfect patterns virtually every time, THE Dream Pattern Set has a stylus that attaches directly to your carriage which guides your quilting machine through the template grooves as you move the carriage. There are eight patterns on each of 3 panels to really let you be as creative as you can be.
Specifications
The Plastic Pattern Perfect Basic Set comes with 10 interlocking template panels. Each panel has a total of 8 patterns, 4 on each side. The panels can be mixed and matched front-to-back to make new and unique patterns and pantographs. Connect the panels in a variety of ways to create new pattern combinations.

Compatible Grace Quilting Frames:
Grace Continuum 8 Foot, Continuum 10 Foot, Q-Zone Hoop, and Q-Zone Queen Frames
Other Images
Grace Grace GC-PP-01 Brother SAQCFPT1 Plastic Pattern Perfect 3 Templates Set for Q Zone, Continuum, Dream Fabric Frame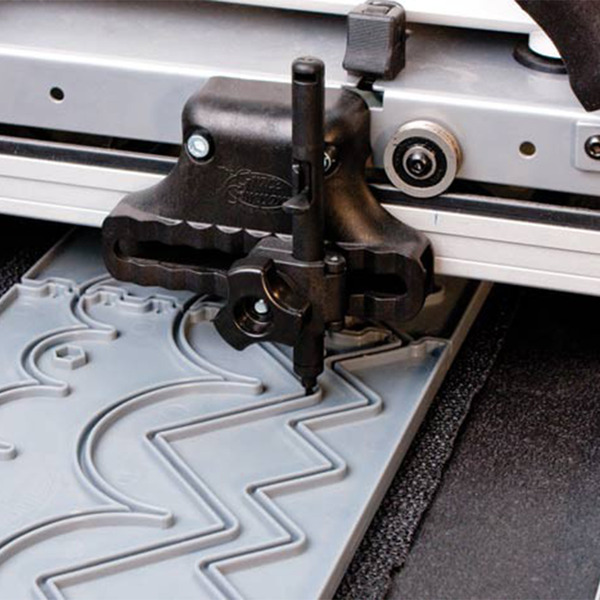 Pen Stylus and Mounting Bracket Included for attachment to carriage platform (either side). For perfect patterns every time, use the Plastic Pattern Perfect! The stylus attaches right to your carriage and then guides your machine through the pattern templates as you push the carriage. Each basic set template is double-sided and has eight patterns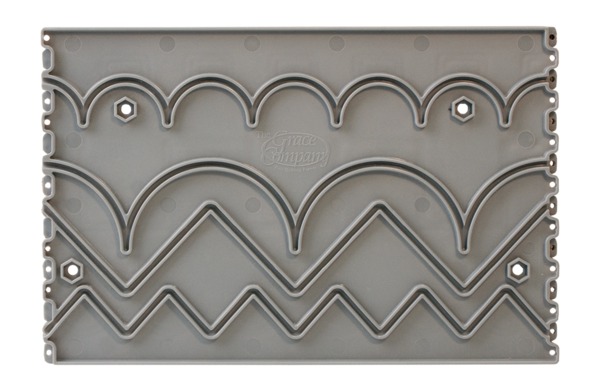 EASY TO FOLLOW PATTERN TEMPLATES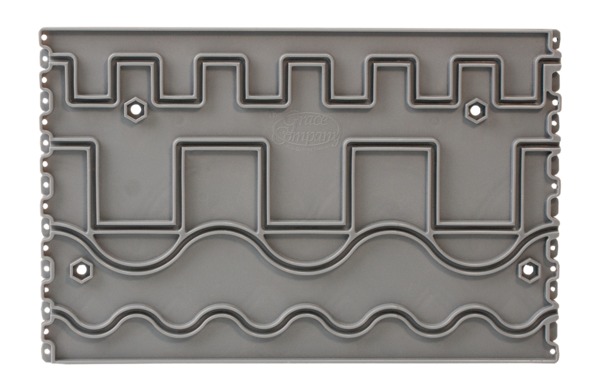 EASY TO FOLLOW PATTERN TEMPLATES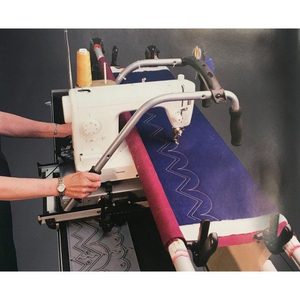 The Grace Company's Plastic Pattern Perfect is a must-have tool for quilting perfectly stitched designs. This double-sided set includes ten plastic templates with eight quilt designs (four on one side and four on the other). Each template measures 12-inches by 8-inches allowing you to cover up to a 10-foot quilting frame. To create perfectly quilted designs, simply place the plastic pattern templates on the back table of your quilting frame and using the rear handles of the machine, guide the stylus through the groove. The Plastic Pattern Perfect is compatible with the metal Grace carriage.
GPC: Home & Garden › Household Appliance Accessories › Sewing Machine Accessories