2 or 4 Hole Buttons, 8 or 16 Stitch Cycle.
The MSK-373N chainstitch button sewer will sew a 2 or 4 hole button and is suitable for apparel production, dry cleaning / laundry applications and drapery workrooms.


Standard on the MSK-373N is a 2/4 button selection, a button line (size) selector, and an 8 or 16 stitch setting adjustment.


2/4 button selections

Button line (size) selector

8 or 16 stitch setting adjustment

North American made table and K-leg stand, plus 3/4h.p. motor included, 8 or 16 stitch setting adjustment

Best used for:

Ladies, men's and children's wear

Regular or shank style buttons

Reliable Warranty Information (.PDF)


Please review our Freight LTL Shipping Policies Ships Ground Freight only.* For delivery please select options. "Lift Gate" which means a goods lifting platform installed at the rear of the delivery truck that facilitates the unloading of cargo from truck bed to the ground. Most shipments will require a lift gate, if there is not a loading dock, or fork lift available for delivery.
Ships LTL Ground freight only No Expedited Methods
US Warranty 1 year parts, 90 days labor on defects in materials and workmanship.
Non-US Warranty: 30 days parts and labor
Specifications
Model : MSK-373N

Maximum sewing speed : 1,800 rpm

Feed length (lengthwise) : 0.25 - 6.5 mm

Feed length (crosswise): 2.5 - 6.5 mm

Needle bar stroke : 48.6 mm

Needle system # : 175 x 7

Lubrication : Manual

Dimensions with stand : 40" x 50" x 51"

Shipping weight w/stand : 200 lbs

Warranty : RELIABLE™ 1 Year Warranty

Thread Recommendations for Buttonhole, Button Sew and Bartack Machines
Other Images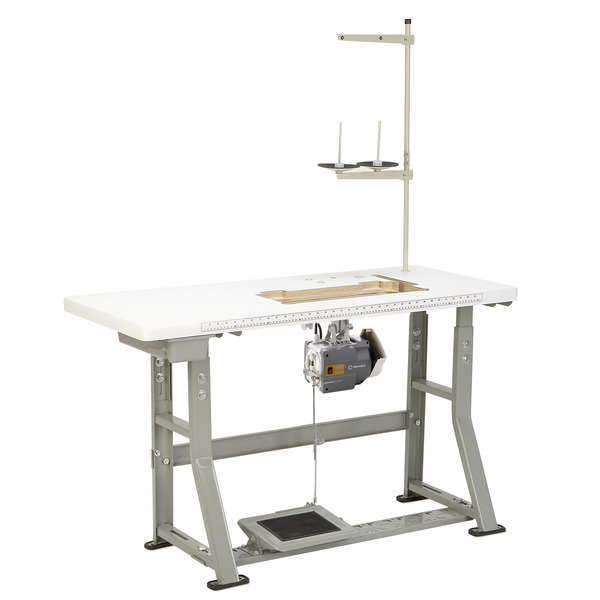 SUPERIOR STAND Others skimp on the stand components, we don't. We use only 100% plywood in our tabletops (not cheap particle board) and our K-legs are made from heavy-duty 3/32" steel (table top not exactly as shown).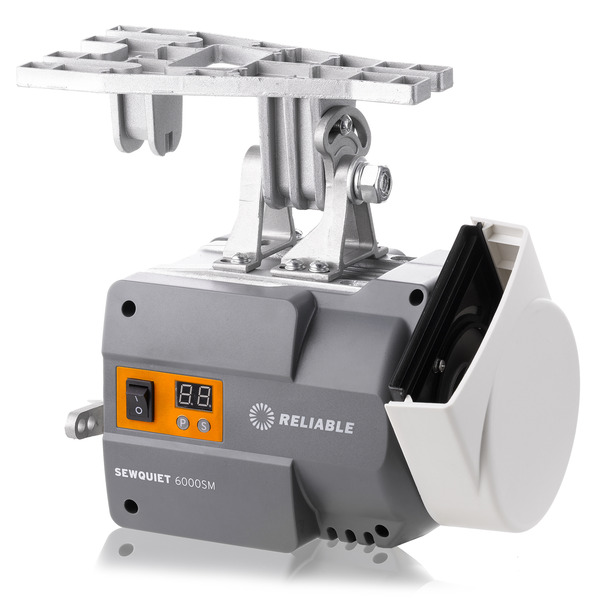 SEWQUIET 5000 SERVOMOTOR Other manufacturers use noisy free running motors to run their button sewing machines. We only use the best, the industry's #1 SewQuiet 5000 DC servomotor. It's quieter, runs smoother and consumes a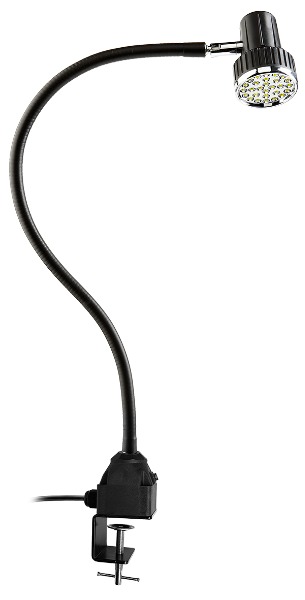 BONUS - FREE LED UBERLIGHT The perfect add on light ($100 retail value) is included at no extra charge for the MSK-373N/DTACK making it both a great tacker and a great value.
From: Judi Anderson To: john@allbrands.com Sent: Tuesday, October 23, 2007 10:16 AM Subject: Reliable 373N I am interested in the above machine for drapery tacking. Could you answer the following questions: How much lift does it have? Can you put a 1 1/2" heavy pleat under foot? What kind of thread can you use? Regular and monofilament? Do I need the drapery clamp attachment? Are instructions easy to follow? Ease of use? What is assembled and what is not? Does a light come with machine? What kind of warranty or support comes with the machine? Can most problems be handled over the phone? Do you have these in stock? Do you have references of other people who have bought this machine for this purpose? I tried to call by phone to ask these questions, but was told better to send e-mail.
Hi Judi: The Reliable MSK-373N, equipped with the drapery clamp attachment is perfect for "spot" tacking.
Yes, it will tack your 1 1/2" heavy pleat with no problem.
You can use both regular as well as monofilament thread with this machine.
The machine will come to you complete and fully assembled with table, stand and motor.
We do test and sew-off all of our sewing machines prior to shipping.
So, when you receive the sewing machine all you have to do is plug it in for power and ready to sew.
We do have these machine in stock.
Both the instruction manual and the parts manual are part of the kit that comes with the machine.
Should you have any further questions or concerns, please do not hesitate to contact me. Regards, art@reliablecorporation.com
Bundle & Save
Get additional savings when you purchase any of these items along with this product.