"The instructor, Darlene Powell, was awesome. Very knowledgeable and a good, patient instructor. Would like to take more classes with her." Mary Ann S, Slidell
ABOUT OUR EVENT
AllBrand.com Baton Rouge Retail Store
20415 Highland Road
Baton Rouge, LA 70817
Class time is 9AM to 4PM
Don't miss this exciting opportunity to spend a day with one of the nations best Scan-N-Cut educators. Gain valuable knowledge and experience. Leave inspired with new unique techniques, projects ideas, memories, and most of all, make new friends. You'll learn the secrets and tips to creating one of a kind projects.
Darlene will teach you how to start a project using and idea, then design it and follow it up with creating it. You will see what the Brother's latest Scan-N-Cut has to offer in action.
If you already have a Scan-N-Cut please bring it with you to class. You will also need to bring your mats, and a spatula and weeding tool. If you do not own a Scan-N-Cut, we will provide one for you to use for the class if you are interested in trying one before you buy.
Event Highlights
Action Packed day of learning, crafting, friendship and fun

Truly hands on instruction in a class environment with Darlene Powell

Each student will leave with a working knowledge of all of the features of the SNC and basics of
the Canvas Software, and more

Please bring your SCAN N CUT, and accessories; let us know if you need one to use at our store.

6 hours of instruction

Lunch provided


Allbrands.com is excited to announce that Darlene Powell will be returning to our retail stores this
Spring and Fall. The first class in the Spring will be a one day hands on event which will be centered on
getting to know your SNC, an introduction to the *Canvas Software and creating registration marks in
Canvas for a layered adhesive vinyl project. The class will start from taking your SNC out of the box,
going through all of the buttons, features and settings of the machine to adding designs from the built in
data base to scanning your mat in and then cutting out the designs. We will then begin an introduction
to the Canvas Software in which you will learn how to use the features of the software, how to bring in
outside designs and/or pictures and then to save your designs. The software/project portion of the class
will be on creating registration marks in the Canvas Software, applying them to a layered adhesive vinyl
design and then cutting them out, layering the project and then applying to a mug, cup or yeti or your
choice.

If you are an existing SNC owner, please bring your machine along with all of your accessories (mats,
weeding tools, spatulas, etc.). You will also need a laptop or tablet for the software portion of the class.
If you do not own a SNC, we will provide one for you to use for the class.

Don't miss this exciting opportunity to spend the day getting to know your SNC, gain valuable
knowledge and experience for your ongoing projects. You will leave inspired with new techniques,
software knowledge and the memories you will have of working with and getting to know new friends.




Brother's New Scan-N-Cut 2



Specifications
CORK FABRIC COASTERS
This project will focus on creating a design in Canvas Workspace using basic shapes and
software features within Canvas Workspace and then cutting out different types of
fabric and putting them together to make coasters. Discussion will cover how to
prepare fabric for cutting on the SNC.

ZIPPER BAG WITH LAYERED HTV AND RHINESTONES
This project will be made using designs from one of the Canvas Workspace projects
but applying them to a zipper bag. You will learn how to bring in the Canvas Workspace
designs and use them for various projects. We will be using HTV and rhinestones. Dis-
cussion will cover the basics for HTV and the features of the rhinestone kit.

PAPER PROJECT – CREATING A CARD
This project will focus on the software features of the Canvas Workspace. You will
learn how to make a card from start to finish using a built in Font in the "Text" tab and
the basic shapes along with dingbat fonts to create a unique card of your own design.
You will also learn how to navigate and use the features of Canvas Workspace; bringing
in outside designs, jpegs, pngs, etc. along with the different ways to save your projects.
I will also go over the PC Version of Canvas Workspace and the differences between the
online version and pc version.
Other Images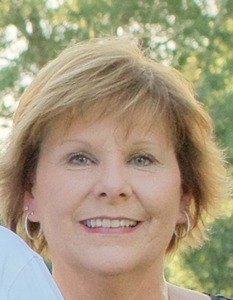 Darlene M Powell: Darlene was born into a family with many talents. Her mother was an excellent seamstress, who could look at a picture and then make the exact same replica. Many of her dresses when she was a young girl were copied out of the Vogue Catalogue. Her grandmother was a quilter, seamstress, and a piano teacher. Many of her talents come from her mother and grandmother. Her love for sewing began at an early age. She would sew on her mother's sewing machine with her mother looking over her shoulder and critiquing every stitch. When she was about 13 years old she took her Babysitting money and bought her first sewing machine. She has been sewing ever since. In the last 5 years she has gotten more involved in the crafts and this lead her to purchase her first two embroidery machines. Her crafting side also led her to purchase her first Brother Scan-N-Cut. Darlene took to the Scan-N-cut because of all the endless possibility it offers in crafting. She became so good with the Scan-N-Cut other people started asking her to teach them. This is how she starting teaching and instructing. Since that passion has grown and she is now one of the top Scan-N-Cut educators in the country.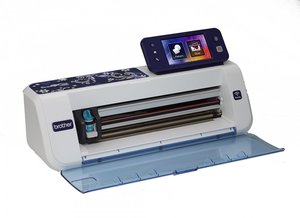 If you were excited about ScanNCut before, you will definitely be amazed by it now. Presenting ScanNCut2, with fantastic new features and improvements that will help take your cutting and crafting to a whole new level. ScanNCut2 features a new, super-large LCD touch screen display (30% larger than before) for super-clear, easy to use images, plus a huge 12" x 24" scanning area to expand your scanning and cutting horizons. Color and specifications vary by model. The best just got better. With ScanNCut2, there is no need for a clunky stand-alone scanner! With the 300 DPI built-in scanner, scan virtually anything into your machine to be saved as a cut file. As a bonus, you can use ScanNCut2 to scan important documents, files, artwork, photographs and even your child's favorite drawings. Save them to your memory stick, and then transfer these files to your PC or send to Scan-N-Cut for future use. Memory stick not included. USB cable not included.