Vaporetto Eco Care Kit, with a safety cap, is the steam cleaner that works for a large number of different surfaces with its large accessories equipment. Excellent for daily cleaning, it is also perfect for special cleaning (barbecues, car upholstery and rims, engines, tile grouting). Thanks to the included iron accessory, Vaporetto Eco Care Kit allows you to iron in a professional way.
High pressure boiler, up to 51 psig

Safety cap

Adjustable steam output up to 3 oz/min

9 included accessories
US Warranty 1 year parts, 90 days labor on defects in materials and workmanship.
Non-US Warranty: 30 days parts and labor
Specifications
Technical specifications: ~Working autonomy 50.7 fl oz ~Dimensions (LxWxH) ø 13.4 in x 12.8 in ~Accessories included 9 ~Adjustable steam output Yes, up to 3 oz/min ~Boiler material Extra Alp Aluminium ~Weight 11.02 lbs ~Max power 1500 W ~Operating reach 26 ft ~Wheels included Yes ~Out of water signal Yes ~Child-safety steam lock Yes ~System Pressurized boiler with safety cap ~Steam ready indicator light Yes ~Heating time 9 min ~Parking for power cable Yes ~Product code PTNA0005
Other Images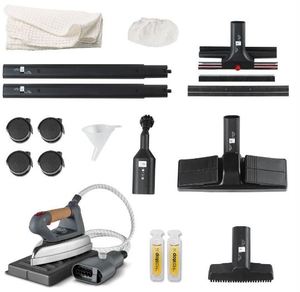 18 Piece Attachment and Tools Included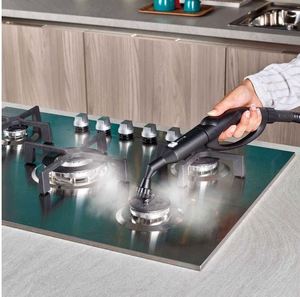 KILLS 99.99% OF BACTERIA, FUNGI AND MOULD With EcoSteamVac Dual, 99.99% of all the micro-organisms that infest your home and are possible sources of illness or allergies are eliminated.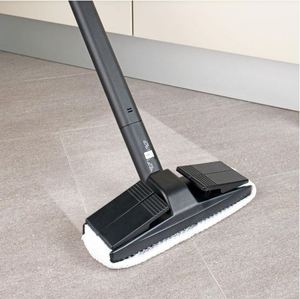 Vaporetto Lecoaspira FAV30 - ideal for floors and carpets TRULY CLEAN FLOORS AND CARPETS The combined action of the water filter vacuum, which captures impurities, and the hygienic power of steam guarantee results without comparison for floors and carpets.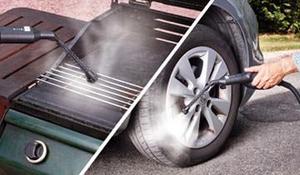 EVEN FOR EXTRA TOUGH JOBS Vaporetto Eco Care Kit is a complete product for both general daily household cleaning, and special cleaning done only a few times a year.
DESIGNED FOR ALLERGY SUFFERERS Tested and approved by the British Allergy Foundation for effective elimination of dust mites.
FAST WARM UP WITH ALUMINIUM BOILER The special boiler made of Extra Alp aluminium alloy quickly distributes heat, so the water inside reaches the correct temperature for steam production in just a few minutes.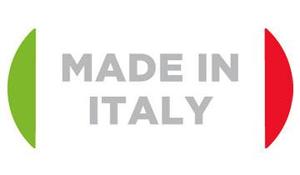 MADE IN ITALY, FOR VALUE ABOVE ALL Vaporetto Eco Care Kit was designed in Italy and is also made there in the Polti factory in Como province. A guarantee of quality and care at each manufacturing step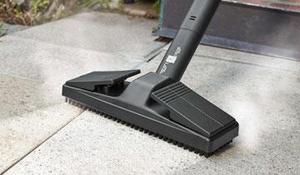 MISSION: FLOORS MORE THAN JUST CLEAN Thanks to the strength of pressurised steam, your floor is more than just clean: it's hygienic clean. The brush used to clean the floor can be used alone, with bristles that rub away dirt, or with the special microfibre cloth that collects the dirt dissolved by the steam, leaving surfaces streak-free.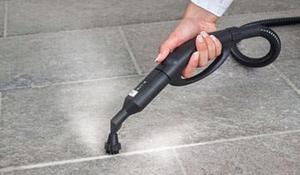 EFFECTIVE EVEN ON TILE GROUTING Using the steam concentrator on its own or with the brush, tile grouting can be cleaned effectively, removing the dirt that gets stuck in these tiny spaces.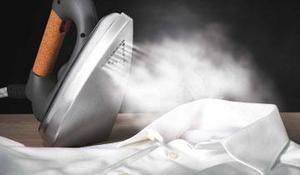 MORE THAN A STEAM CLEANER The accessory iron included in the standard equipment turns Vaporetto Eco Care into a highly effective ironing system, to iron in less time and with less effort thanks to the power of steam.