Important Dates: June 21st:
Pattern kits will be ready to be sold, or copies free to the public.
Sept 3:
Last day to purchase kits.
June 21- Oct 31:
Contestants can bring in qualifying projects for prizes (we will update if there are winners on facebook)
Nov 1:
Competition is over.
Prize Information:Complete 7 Row Quilt:
The first customer out of all 7 locations to bring in a completed Row By Row Quilt using all 7 Allbrands rows will win
A $400 FABRIC SHOPPING SPREE!Complete Single Row in a Quilt:
The first customer in each location to bring in a complete bound quilt using a single Allbrands row will win
25 FAT QUARTERS!Single Row Top Only:
The first customer in each location to bring in a complete single row top only will win
10 FAT QUARTERS!
*Rules and requirements apply. See flyer for more details.
See our Quilt, and Prize Instructions!
(.PDF)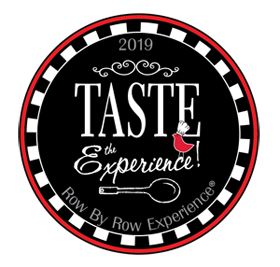 About Row By Row



Find and explore beautiful quilt shops as you travel the world!

Row by Row Experience® began in 2011 with 20 quilt shops across New York State. Thousands of stores in the US, Canada and Europe have welcome travelers through their doors. Travelers collect row patterns, then create stunning quilts with those rows … and no two are alike!

Although the quilt shops are organized by area, quilters have no borders. Travel, shop, collect patterns and add rows to your quilt from anywhere! Row by Row Taste the Experience starts June 21, 2019.



To Learn More Visit rowbyrowexperience.com




Specifications
Each piece represents a different location of Allbrands.com!
Baton Rouge

Metairie

Lafayette

Lake Charles

Slidell

Houston

San Antonio


Included Accessories
Each Kit will contain the pattern and fabric needed to complete one part of the 7 part quilt.
The optional License plates can be used to complete the 8 part bonus quilt .

Other Images

Complete a row or quilt to win!

Slidell LA - Shrimp and Corn and Potatos!

New Orleans LA - King Cake!
Baton Rouge LA - Beignets!

Lafayette LA - Crabs, and Corn and Potatoes!

Lake Charles LA - Crawfish and Corn and Potatos

Houston TX - Boots and Corn and BBQ

San Antonio TX - Hot Sauce and Chili Peppers