Be your own BOSS! Turn your Passion Into PROFIT ! Take advantage of this BOOMING industry!
BFF Special:
Only $29.95 includes lunch, and for a limited time, allows you to bring a friend for free with your paid registration! Who do you know that can also benefit from this event?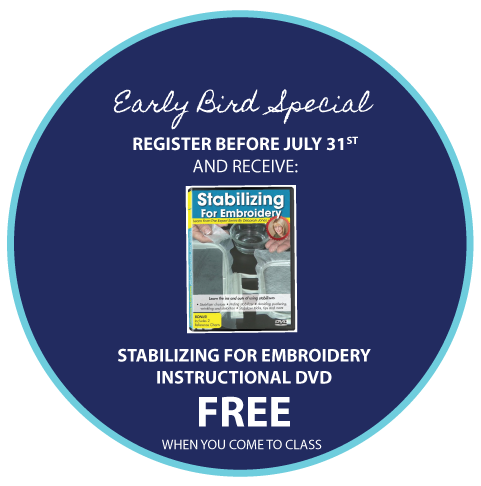 If you are an entrepreneur, or someone who has always been creative, and often embroidering for friends, church, charities and family, this event is for you! No matter your level of expertise, there is something for every skill level to learn at this unique event.
Enjoy the flexibility of working from home. Whether it's caps, purses, school bags, jackets, uniforms, baby items, craft items, shirts or home decor, we'll show you how you can make it happen and much more.
Some of the topics we will be covering are:
The First 2 Hour Segment will be the Machine Possibilities, then an hour intermission where light lunch is served, and the second 2 1/2 hour segment will cover Starting your Own Embroidery Business.
Machine Possibilities Segment:
•Available accessories give your cap, bag, onesie, or other orders a professional finish
•Machine features to bring you from amateur to pro with ease
•Industry technique tips and tricks
•Intro to embroidery digitizing
•Samples and inspiration
Start Your Own Business Segment:
•Legal Stuff: Tax ID, Sales Tax, License
•How to find the best suppliers?
•How to price your work?
•Who are your customers and how do you reach them?
We will be featuring the 10-Needle Brother PR1050X, 6-Needle PR670e and Single Needle PRS-100 Persona Embroidery Machines, and offering exclusive purchase opportunities for attendees during the event only. We will also be offering 10% off Brother genuine accessories in the store for registered attendees.


Date: Saturday Sept 21
Time: 10:00 a.m.- 4:00 p.m.
Location: 796 East I-10 Service Road, Suite 100, Slidell, LA 70461












Specifications
With BROTHER NATIONAL EDUCATOR Paulette Bell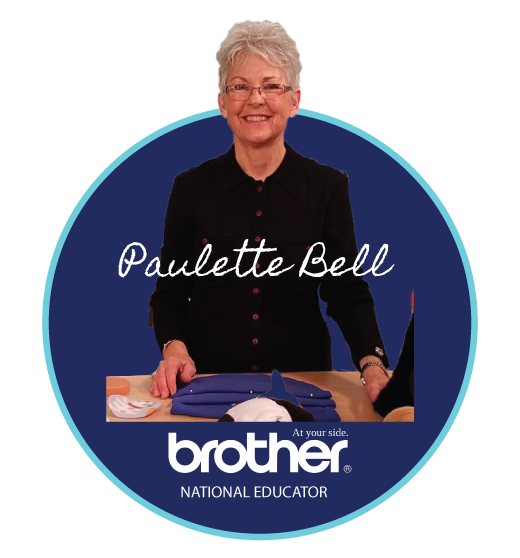 "I have been involved in the commercial embroidery industry for 25 years as an instructor for commercial embroidery equipment and embroidery software, trade show director, shop owner and most recently editor of Stitches Magazine.

Embroidery is my art/creative outlet and I also pursue it as a side business. I also create craft projects along side the commercial sellable products. I have been a weaver, and currently I enjoy beading, embroidery and sewing."

"I come from a multi generation family of sewing enthusiasts. I learned at an early age the value of creating my own look and style under the tutelage of my grandmother and her sewing machine. My career has spanned sewing/embroidery machine sales, embroidery supply sales, training/installation of embroidery equipment, trade show management, applications expert and former editor/managing editor of Stitches Magazine. Currently I am a freelance educational consultant for a major sewing machine manufacturer."

"Why would anyone would want to embroider something that is already embroidered, you may ask? My initial response is because one can make the item more personal, which, in turn, makes it even more special to the recipient of such a gift. A quick inspection of the retail market reveals many embroidered items. Why not embellish those pieces with your own monogram or stock design and create a memorable piece? With a little investigation, imagination and creativity, we can attain our goal."
Get Inspired
Brother Sew - Business lives here from Lluna Antúnez on Vimeo.
Three visions. Three businesses. Three stories to tell. Watch as our Business Lives Here Spokespersons reveal the pleasures of being a stay at home entreprenuer, Listen as Courtney, Amy, and Abby talkabout how with the help of Brother, they became their own boss, with their own hours, with their very own products. When will your business live in your home? Learn how at this very special event.
Learn More about Business Lives Here
Learn More about Brother Sewcial Blog