Brother ScanNCut2 is an incredible innovation in electronic cutting machines. The ScanNCut2 is a standalone machine with a built-in scanner which gives artists the freedom to make truly unique, one-of-a-kind creations with the push of a button. The Brother CM350 ScanNCut2 provides users with the flexibility of connecting wirelessly or directly to a PC and scanning images directly to the system, and it features a large cutting area to cut and draw a variety of shapes and designs with precision.
The Brother CM350E home and hobby cutting machine does not require cartridges, dyes, or monthly subscriptions and includes multiple built-in features that simplify the process. Plus it includes a ScanNCut2 Online Activation Card that will let you wirelessly transfer data from CanvasWorkspace to your machine via PC or tablet (wireless connection required).
Unlike other cutting machines, the Brother ScanNCut2 allows you to scan virtually anything – from your handmade drawings to cherished family photos, home decor designs, and more – and then create custom-cut shapes or outlines to fit your unique project. The Brother ScanNCut2 machine features a high-quality, built-in 300 DPI scanner, a large 4.85" LCD touchscreen display (30% larger than before), and over 600 designs. It also can read SVG data files.
The on-screen editing function allows users to edit designs on the LCD touchscreen. The Brother ScanNCut2 also features 631 built-in designs, including 100 quilt patterns and 7 lettering fonts. On top of having versatile functions, you can use your mobile device or computer to access CanvasWorkspace.com for hundreds of ready to use clip arts, fonts, logo, and projects, with step by step instructions and videos-No annual fee, no subscriptions required.
Main Features
Stand-alone use, create right out of the box, gives you the option not to use your PC or mobile device.

Large, Bright, 4.85" Touch Screen display with non-glare design

300 DPI built-in scanner that will let you turn your scanned images into unique one-of-a-kind cut designs and patterns.

631 Built-in Designs, Including 100 Quilt Designs, Plus 7 Lettering Fonts. Plus, design on the go with free access to CanvasWorkspace, easy to use cloud-based software you can access hundreds of free logos, clip arts, borders, and projects with step by step instructions and videos.

Wireless Network Ready- Transfer cut files via CanvasWorkspace, ScanNCut Online Activation Card is included ($78.99 MSRP IN ADDED VALUE).

SVG Data Readability, utilize art files you already have, no need to buy more.
Specifications
Crafting Workspace
Blade Holder Adjustment Levels: 12

Cutting Speed Adjustment Levels: 5

Optional Work Area: 12" x 24" with optional mat

Work Area: 12" x 12"

Dimensions

Carton Dimensions (W" x D" x H"): 11.0" x 23.4" x 11.1"

Carton Weight (lbs):14.0

Unit Weight (lbs): 8.6

General

Built-In Designs:631

Built-In Fonts: 7

Built-In Memory: Yes

Built-In Quilt Designs: 100

Direct Connection Via USB Cable: Yes

On-Screen Editing: Yes

USB Slots: Yes

Wireless Connection to PC or Tablet: Yes

Wireless Network Ready: Yes

Zoom Function: Yes

Scanning

Background Scan Adjustment: Darker, Lighter

File Formats Supported: FCM, SVG

Maximum Scanning Width (in.): 11.7

Scan to USB: Yes

Scanner Capabilities: Yes

Scanner Resolution (DPI): 300

Scan-to-Cut Data: Detection type: Outline, Detection type: Region, Detection type: Line (Thinning)

What's Included

USB Cable: Not Included

Warranty: 1 Year Limited Parts & Labor, 2 Year Limited Electronic Components and Printed Circuit Boards

Premium Warranty
Other Images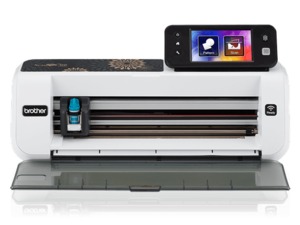 Brother CM350E with front open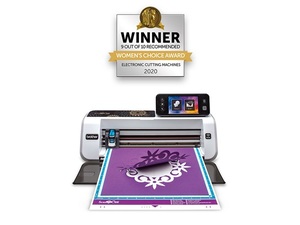 The Brother CM350E won the 2020 Women's Choice Award for Best Electronic Cutting Machine!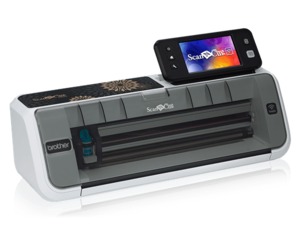 Brother CM350E, 3/4 view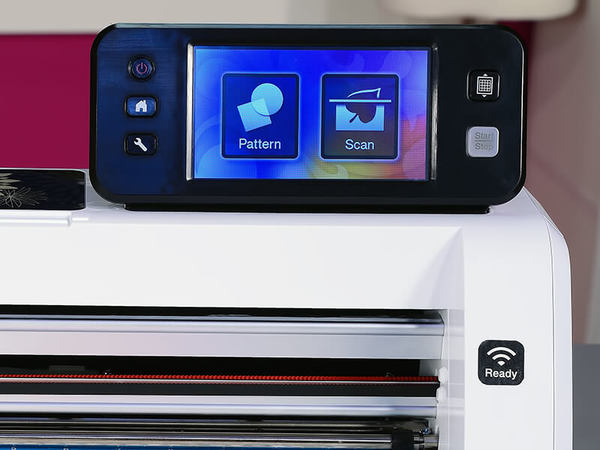 Access 631 built-in designs, including 100 quilt designs. Plus, you can use SVG files you might already have.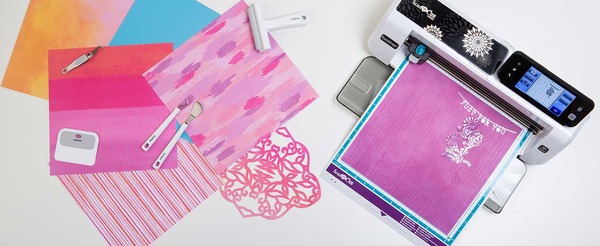 Scan or cut virtually any materials paper, vinyl, fabric, or foam up to 2 mm in thickness.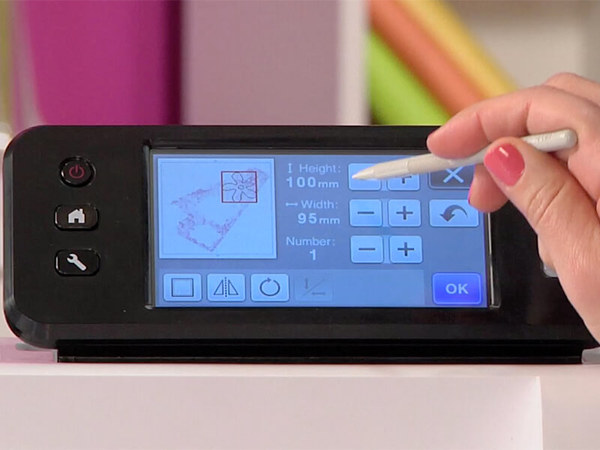 With ScanNCut, you can scan your materials, and place your pattern right on it. You don't have to guess, and you don't have to count blocks.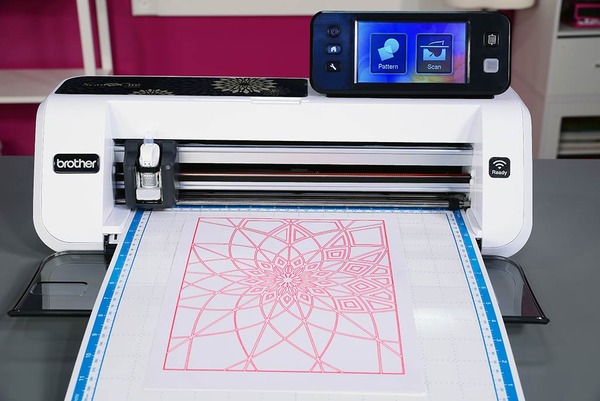 Use the included pens and pen holder to draw or write. And with our line of optional accessories, you can create more mixed media projects.