The Good Measure name represents a high quality and accurate measuring system and the good that comes in the form of a donation to breast cancer research for every Good Measure Ruler sold. Make a difference while making something beautiful. Feel good about your choice to purchase Good Measure Rulers - the only rulers with a cause.


Specifications
This Good Measure Ruler Pack includes 6 rulers that will allow you to create the most popular and basic quilting blocks. A comprehensive instructional 90 minute DVD is also included to guide you through mastering the Good Measure Ruler line. This Starter Pack will get you on your way to quilt block construction, and will inspire you to take your quilt making to the next level. This pack includes one of each of the following Good Measure rulers:
7" x 14" Ruler

11" x 11" Square

Half Square

Quarter Square

Half Rectangle

Bias Triangle

Each ruler and the instructional can also be purchased separately.

All Good Measure rulers are designed to be compatible with each other, ensuring accurate cuts and allowing you to utilize these rulers for all your cutting needs. Each ruler is labeled with its size or the name of the specific job it does. Good Measure rulers are accurate, easy to read and versatile. Made in the USA!
Included Accessories
The following accessories are included in the Starter Pack. If you would like to purchase any of the included accessories individually, please click the links below:

Other Images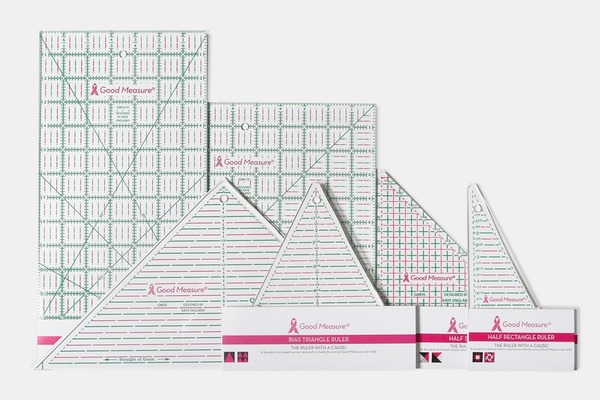 The Good Measure Ruler Starter Pack includes 6 rulers: the 7" x 14" ruler, the 11" x 11" square ruler, the half square, the quarter square, the half triangle, and the bias triangle.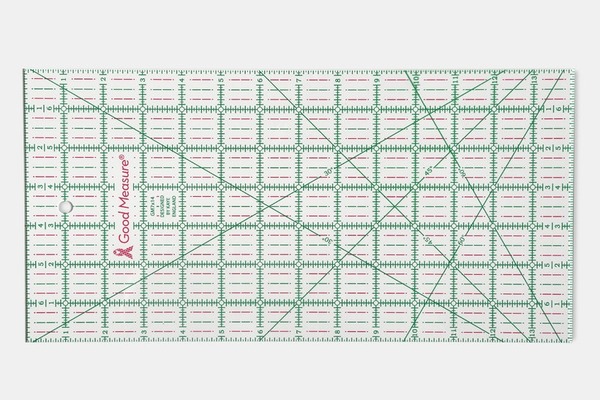 7" x 14" ruler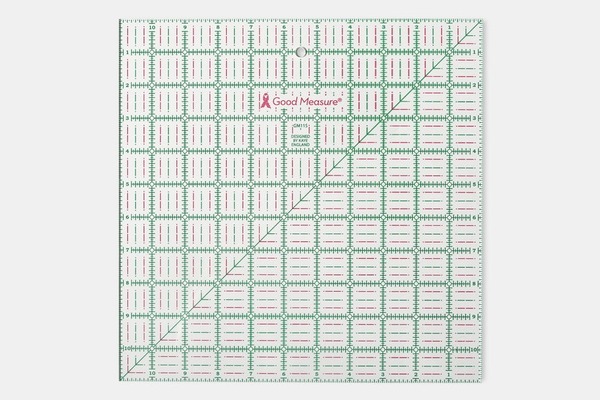 11" x 11" square ruler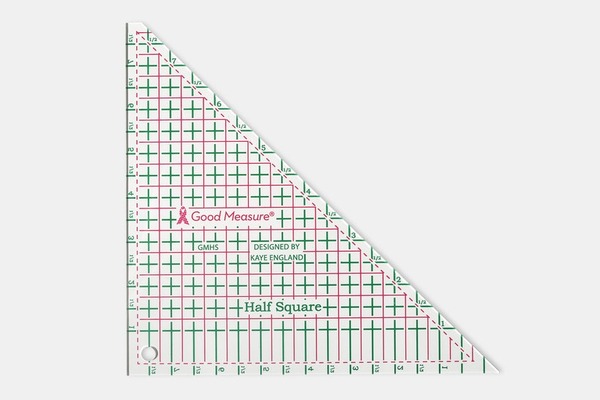 Half Square ruler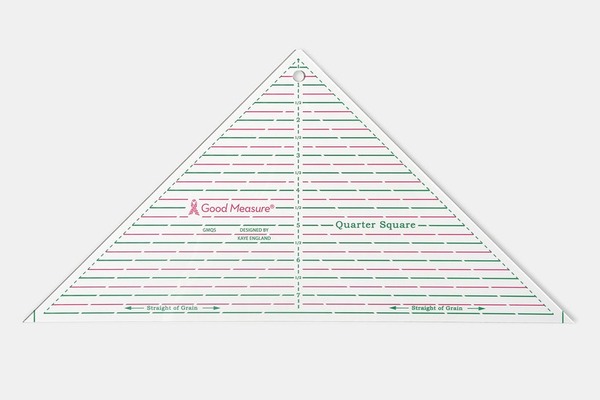 Quarter Square ruler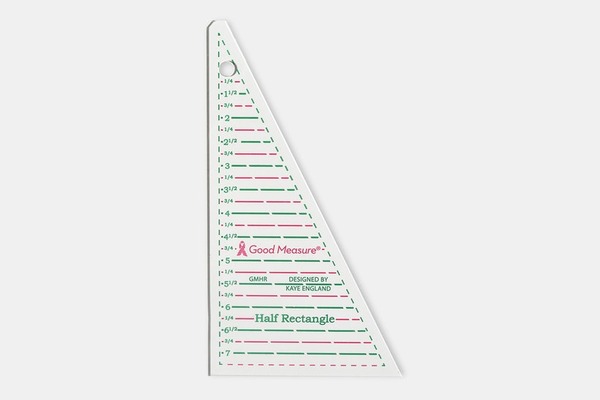 Half Rectangle ruler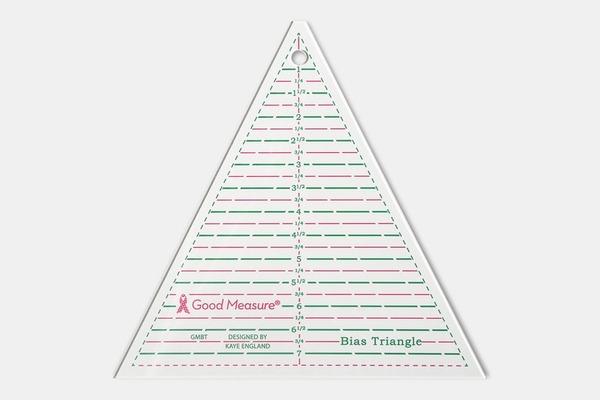 Bias Triangle ruler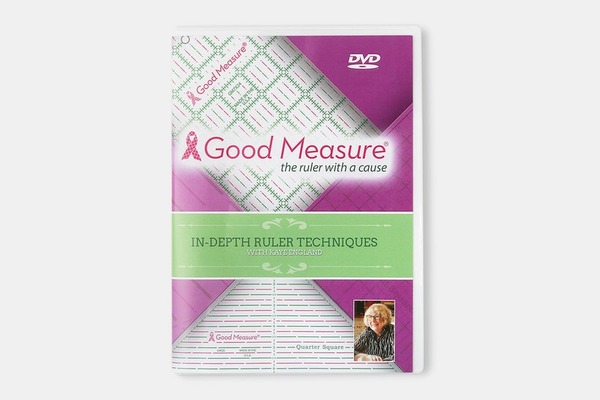 The Good Measure Ruler Starter Pack also includes a 90-minute instructional DVD with guidance from Kaye England, who offers her tips and techniques.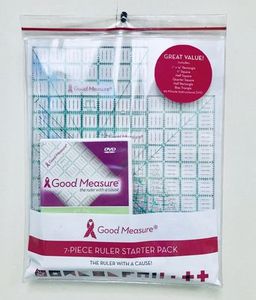 Made from durable acrylic, the rulers feature matching measurements to maintain consistency and precision from block to block. Each ruler has a hole for hanging, so you can mount it over your workstation.