Learn more information from Arrow's presentation at the Houston Virtual Quilt Festival:Introducing the Amelia: a state of the art luxury sewing cabinet from Americana!
Substantially assembled (only attach casters, top is separate to fit through doorway, and secure unit with four bolts)

Laminate top with smooth curves for comfort & no snag or drag sewing

Large surface area with extra rear leaf space

Electric lift & auto-stop with 3 stop positions

4 medium drawers for storage with dovetail construction

Soft-close, full extension drawer slides

Fold down rear quilt leaf keeps large projects from pulling or laying on floor

Bi-fold door folds flush to cabinet

Insert II system, utilizes RA insert

Embroidery module storage rack available (mounts on left end of cabinet for storage)

Can be used as a cutting table

Heavy duty casters

Classic white finish

Lifetime cabinet warranty, worry-free!

Made in USA

Amelia Cabinet Dimensions


Premium, "White Glove" delivery available—either Flat Rate Premium for $400 or Standard Front Door Delivery for $275. However, these options are only available for certain zip codes. To find out if your zip code is eligible, please click here.
US Warranty Limited Lifetime
Non-US Warranty: 30 days parts and labor
Specifications
27" x 14" opening for larger sewing machines.
Our famous electric lift: Optional Auto-Stop available, sets lift stop at bottom parked (storage), adjustable for Insert (flatbed) and fully raised desktop (free-arm) positions. This consumer friendly feature removes the hassle of seeking that "just-right" position and extends warranty from one to five years.
Instructions for Model 110 Auto Stop Option v2.0
Fold away leaf extends work surface and stores easily against a wall.

Module holder optional.

Additional interior storage space.

Surface has contoured edges for no snag no drag design.

Interior hooks for embroidery hoops.

Bi-fold doors for easy clearance.

Please review our Freight LTL Shipping Policies Ships Ground Freight only.* For delivery please select options. "Lift Gate" which means a goods lifting platform installed at the rear of the delivery truck that facilitates the unloading of cargo from truck bed to the ground. Most shipments will require a lift gate, if there is not a loading dock, or fork lift available for delivery.
Other Images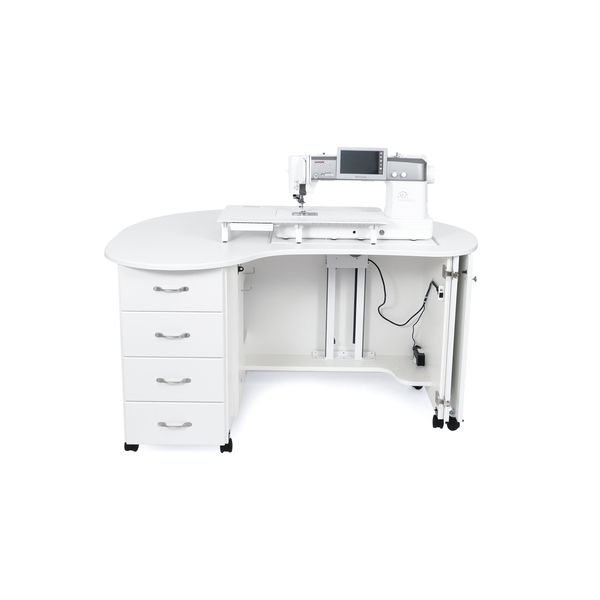 Americana R8301 Amelia Cloud 9 Electric Lift Quilters Sewing Cabinet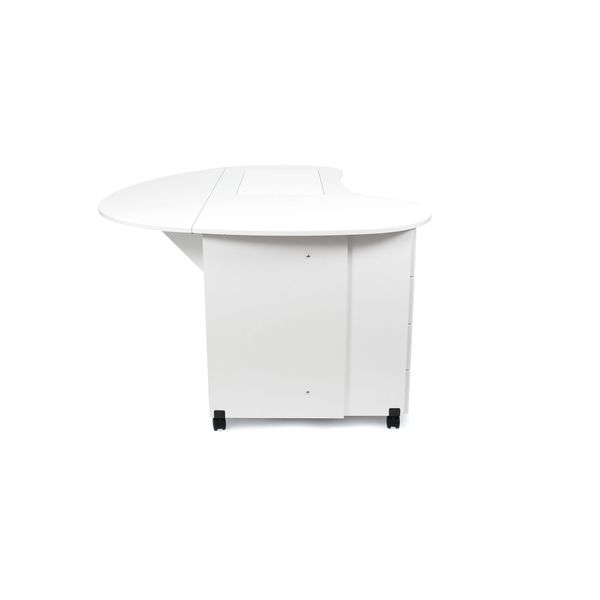 59¼" x 49½" x 30½"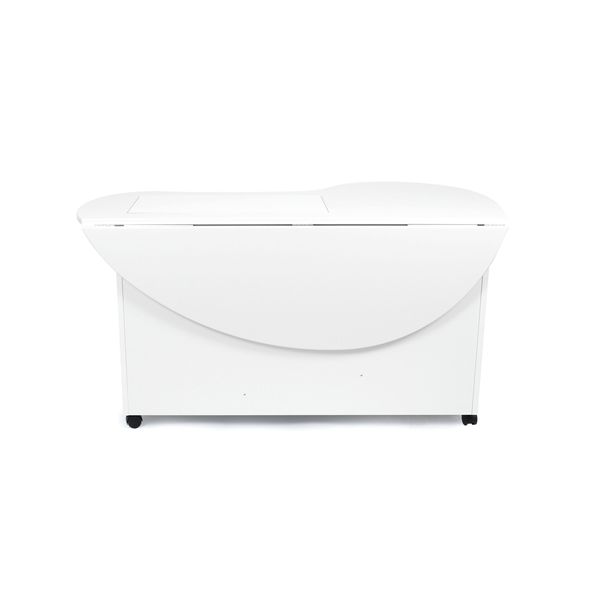 3 Position Stop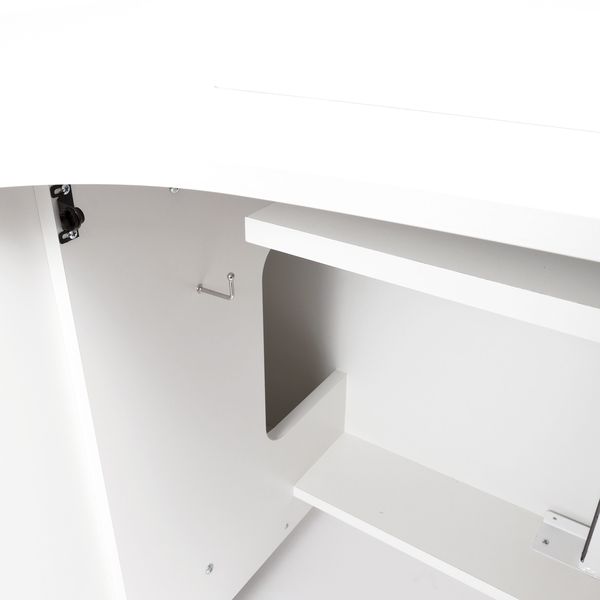 27" x 14" Opening for Larger Machines
Room for storage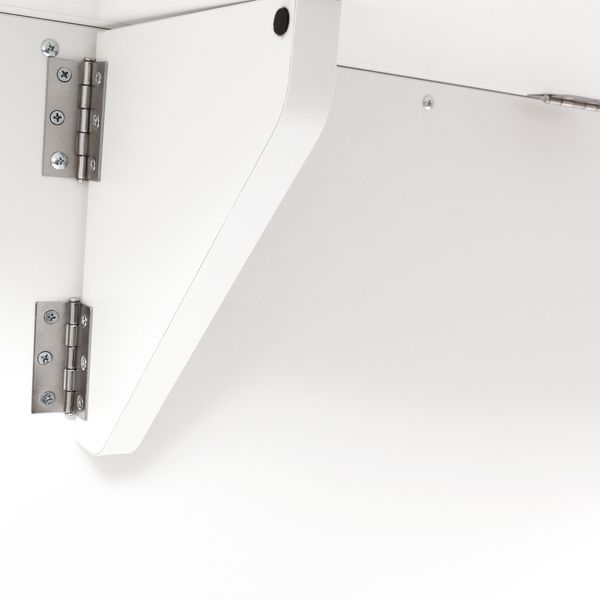 Americana R8301 Amelia Cloud 9 Electric Lift Quilters Sewing Cabinet 59¼" x 49½" x 30½", 3 Position Stop, 27" x 14" Opening for Larger Machines