The 1600 is not only completely modular, it is now available in any Sylvia color you desire.
The 1600 means business when it comes to storage and workspace. Add the optional 4‐Drawer Unit
Includes 1 Drawer, Large Opening for Machine (24.5" x 12"), Locking Casters,
Add Optional (#460) under the drawer, or the optional 5‐Drawer Unit (#490) to the side, front, or under the back drop‐leaf. If desired, add multiple #490s and you've got yourself one awesome cabinet in addition to all the storage for all your stuff. Best of all, you can customize it now or later. That's the beauty of Sylvia's modular design.
US Warranty Lifetime warranty on defects in materials and workmanship.
Non-US Warranty: 30 days parts and labor
Specifications
Model 1600 Quilting Cabinet Dimensions:
Open: 60"W x 39¾"D x 29¾"H
Closed: 60"W x 20¾"D x 29¾"H
Machine Opening: 24"W x 12½"D
Please review our Freight LTL Shipping Policies
Ships Ground Freight only.
*
For delivery please select options. "Lift Gate" which means a goods lifting platform installed at the rear of the delivery truck that facilitates the unloading of cargo from truck bed to the ground. Most shipments will require a lift gate, if there is not a loading dock, or fork lift available for delivery.
Other Images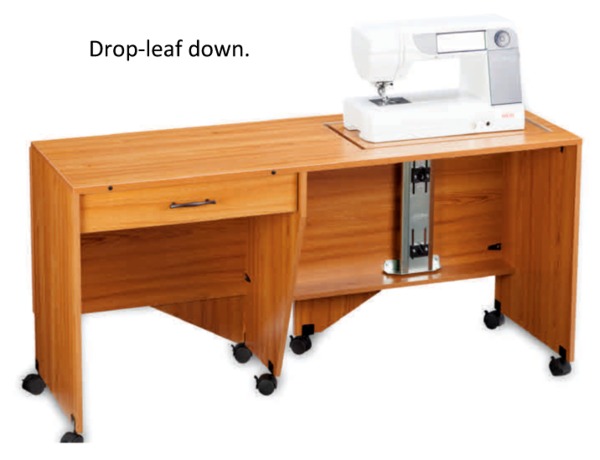 Drop‐leaf down.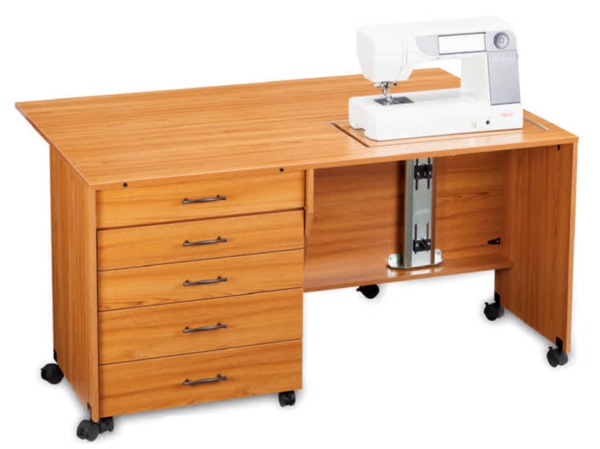 Shown open, drop‐leaf up with the optional 4‐Drawer Storage Unit (#460) for oodles more storage and organization.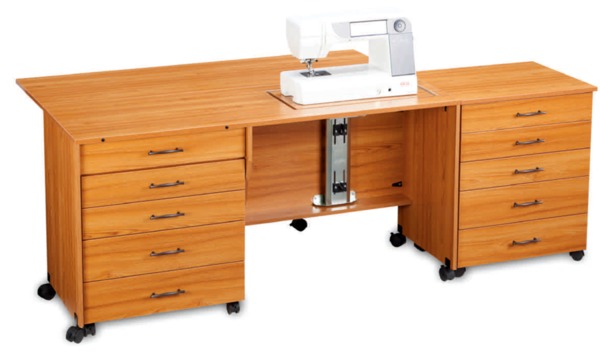 ...and then add an optional 5‐Drawer Storage Unit (#490) on the right side with an optional #400 Connecting Top on top of the 490 5‐Drawer Unit to make it flush with the cabinet. Now you have doubled the storage space and increased the surface area!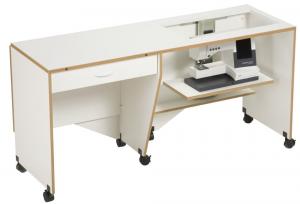 White with Oak Trim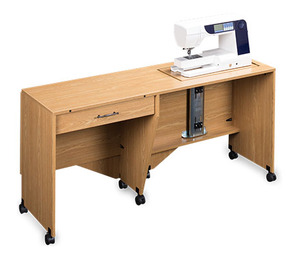 Castle Oak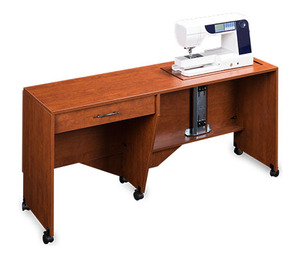 Sunset Cherry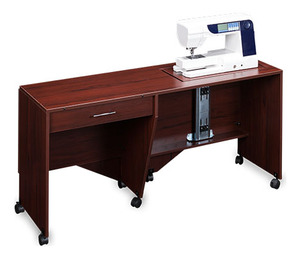 Mahogany Clove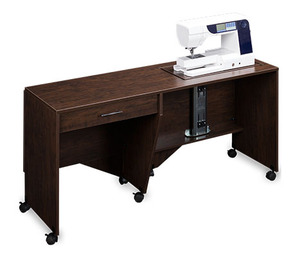 Brown Pearwood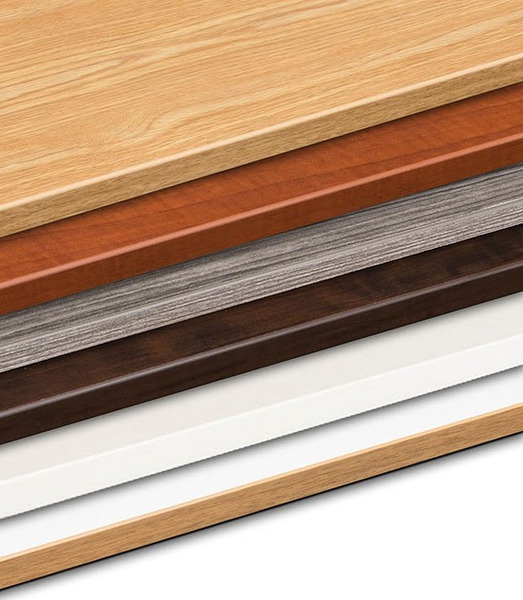 Current Colors Available:

Castle Oak
Sunset Cherry
Twilight
Brown Pearwood
White with White Trim
White with Oak Trim

More About Sylvia Sewing Cabinets Made in Canada
Sylvia Sewing Furniture is the only furniture manufacturer that designs and manufactures modular furniture. This allows the perfect combination of cabinets and storage chests to be created for today's quilter and sewer. Begin with one piece of furniture and add drawer stacks for a variety of combinations. Some cabinets even have an optional Quilter's Extension for extra surface area.

Integrate your workspace with Sylvia Sewing Furniture. Sylvia Sewing Furniture is the only furniture manufacturer that designs and manufactures modular furniture. Our sewing furniture allows you to sit centered in front of the needle for accuracy and sewing comfort. Let the 3-step patented Rudersburg Hydraulic Lift effortlessly raise or lower the sewing machine or serger for ease of use. Flush-mounted hinges will never snag your delicate fabrics or large quilts.

Solid Construction - Our glued and doweled construction provides strong, tight joints for years of trouble-free sewing and oversize steel-sided drawers protect your supplies. Our furniture has gently rounded edges and corners that are durable and smooth to the touch with a distinctive look. The extra thick top and base of our products give strength and stability, and cabinets fold away to protect the machine.

Easy to Use, Easy to Move - each model has Commercial-grade locking casters (wheels) for easy movement and positioning. Sylvia sewing furniture comes with a Lifetime warranty, and is fully assembled with the exception of the wheels.