Update: The Reliable MSK-481 Single Needle Chainstitch sewing machine is now called the 4800SC.


SINGLE NEEDLE CHAINSTITCH, DROP FEED
When sewing garments that require the elasticity of a two thread chainstitch, the MSK-481 is the right machine for the job. It is suitable for sewing from light to medium weight fabric.
QUALITY YOU CAN COUNT ON
For sewing men's and ladies wear, the MSK-481 chainstitch machine offers the whole package. Low noise and vibration design, outstanding build quality and reliability and the industries #1 DC servomotor.
FEATURES
• SewQuiet DC servomotor
• ÜberLight LED task lamp
• Heavy-duty K-legs and table
• Instruction/parts manual included
• Tool kit, drawer and thread stand included
• Individually tested and sewn-off before shipping
Reliable Warranty Information
(.PDF)
Please review our Freight LTL Shipping Policies
Ships Ground Freight only.
*
For delivery please select options. "Lift Gate" which means a goods lifting platform installed at the rear of the delivery truck that facilitates the unloading of cargo from truck bed to the ground. Most shipments will require a lift gate, if there is not a loading dock, or fork lift available for delivery.
Ships LTL Ground freight only No Expedited Methods
US Warranty 1 year limited warranty on defects in materials and workmanship.
Non-US Warranty: 30 days parts and labor
Specifications
Maximum sewing speed: 5,000 RPM
Stitch length: 1.4 – 4 mm
Pressure foot lift: By hand 5.5 mm, By knee 8-10 mm
Needle system #: 149 x 7
Thread take up lever: Needle bar type
Lubrication: Automatic
Bobbin winder: Yes
Stitch dial regulator: Yes
Country of origin: China
Warranty: Limited 1 year

SPECIFICATIONS:
MAXIMUM SEWING SPEED 5,000 RPMSTITCH
LENGTH1.4 – 4 mm
PRESSURE FOOT LIFT By hand 5.5 mm By knee 8-10 mm
NEEDLE SYSTEM #149 x 7
THREAD TAKE UP LEVER Needle bar type
CONDENSED STITCH LEVERYes
LUBRICATIONAutomatic
STITCH DIAL REGULATORYes
COUNTRY OF ORIGINChinaWARRANTYLimited 1 year

Other Images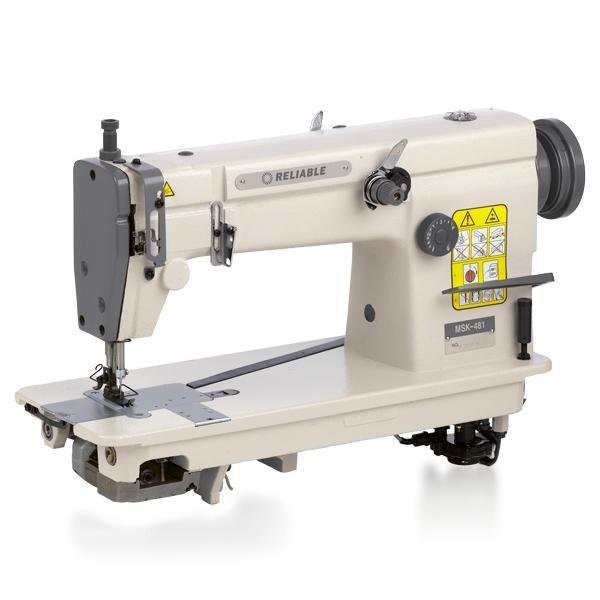 9892: Reliable 4800SC/MSK-481 Chainstitch & Reverse Sewing Machine, Power Stand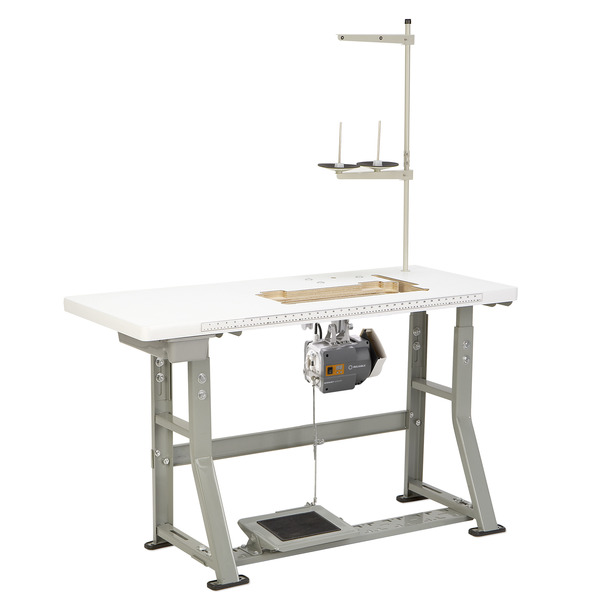 SUPERIOR STAND
Others skimp on the stand components, we don't. We use only 100% plywood in our tabletops (not cheap particle board) and our K-legs are made from heavy-duty 3/32" steel.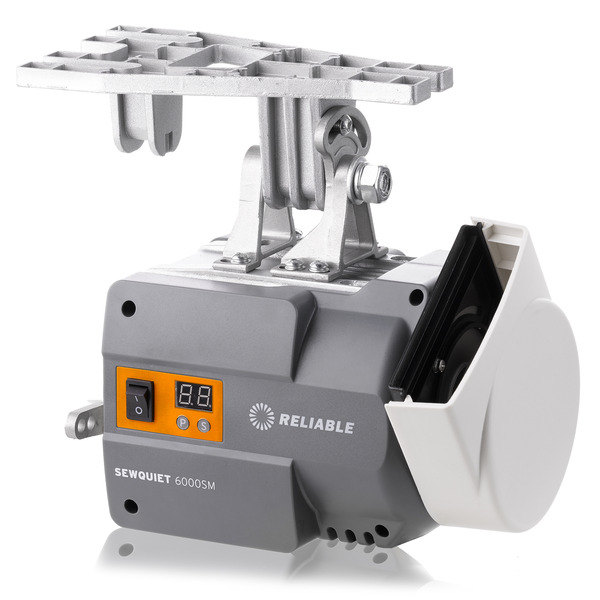 SEWQUIET 5000 SERVOMOTOR Getting the performance you want out of a sewing machine requires the right motor. We only use the best, the industry's #1 SewQuiet 5000 brushless DC servomotor.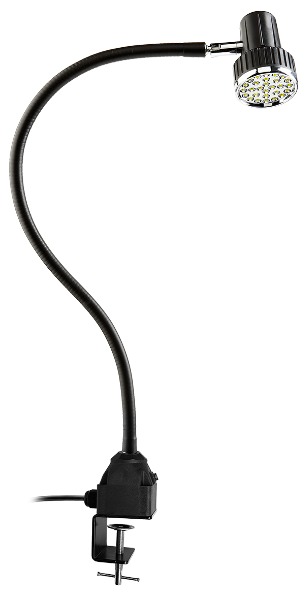 BONUS - FREE LED UBERLIGHT
The perfect add on light ($100 retail value) is included at no extra charge for the MSK-8600B, making it both a great sewing machine and a great value.
Bundle & Save
Get additional savings when you purchase any of these items along with this product.