Replacement sharpening stones for the TrueSharp power rotary blade sharpener (#TSSHARP). These are four-sided stones for longevity. When one side gets worn out, simply rotate the stone to a new, fresh side. Fine-grit. With NEW Diamond Grit. Longer lasting and sharpens faster.
Other Images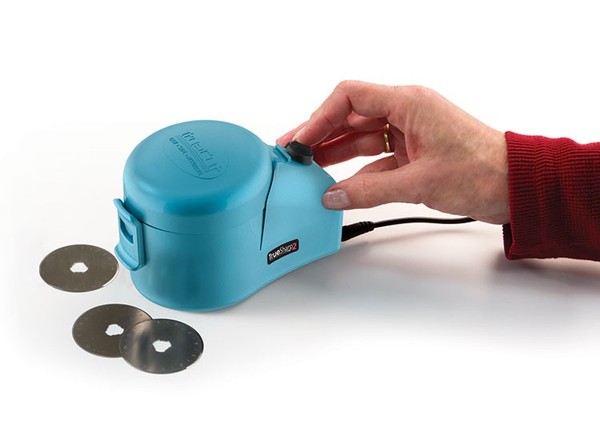 TrueSharp2 Power Sharpener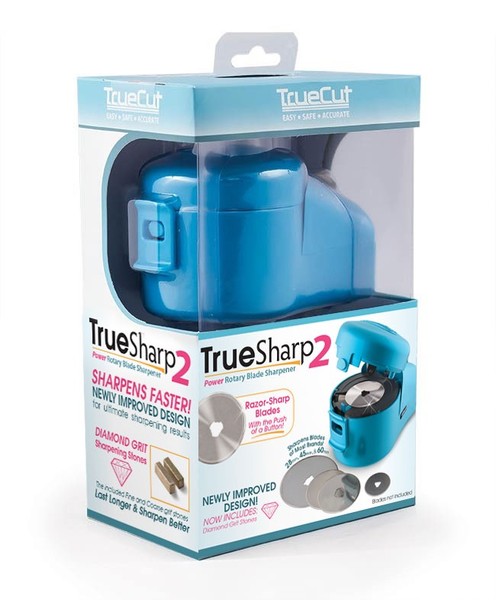 Grace TSSHARP2 TrueSharp 2 Rotary Blade Sharpener for 28 45 69mm Blades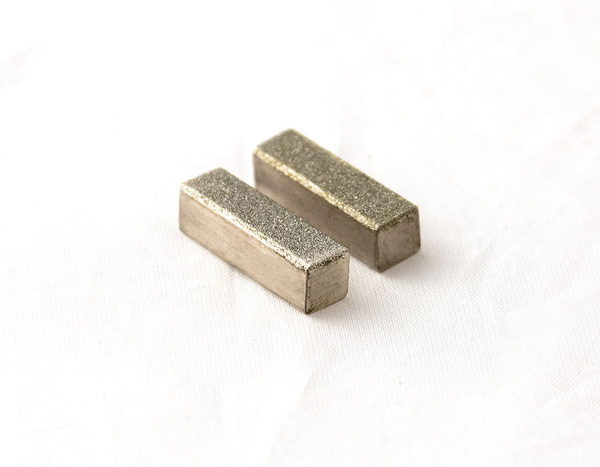 NEW DIAMOND GRIT STONES. Longer lasting and better sharpening. Each new TrueSharp 2 includes a set of the high-quality diamond-grit sharpening stones! These stones last longer than the original stones, providing a more durable sharpening surface.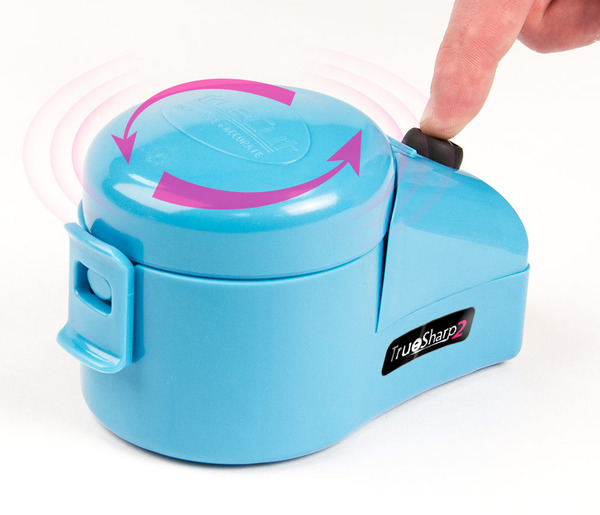 FINE–TUNED POWER. As powerful as always, but more refined. The blade now spins at a more even speed due to a modification of the power supply. This allow a more consistent sharpening of the blades in a shorter amount of time with less chance of error.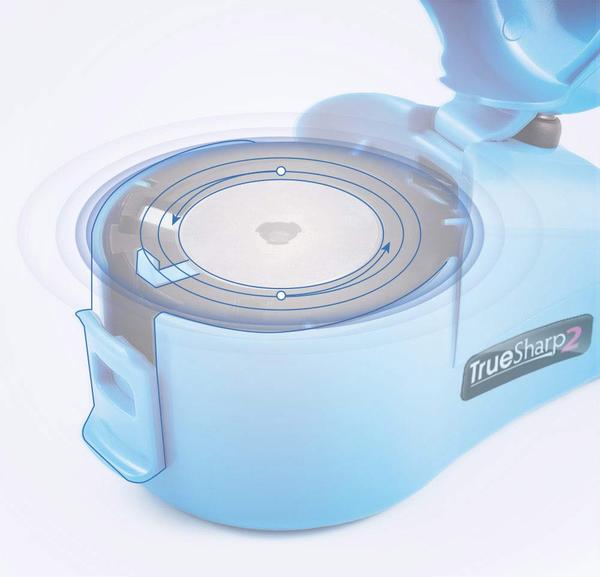 ENHANCED DESIGN. Little changes for a big difference. The sharpening process has been improved by adjusting blade alignment in the sharpener. An enhanced center–column and improved springs provide a more consistent and precise blade sharpening experience.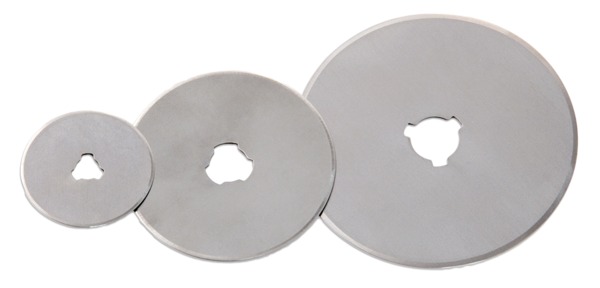 SHARPEN THREE SIZES OF ROTARY BLADE AND ALMOST ANY BRAND We know you have many cutters at home, maybe even in different sizes. The TrueSharp will sharpen most brands of blades in 28mm, 45mm, or 60mm.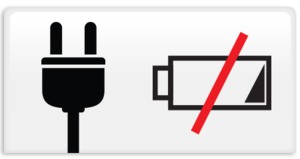 NO BATTERIES TO WORRY ABOUT. The TrueSharp 2 plugs into the wall and runs on AC power, so you'll never have to worry about replacing any batteries.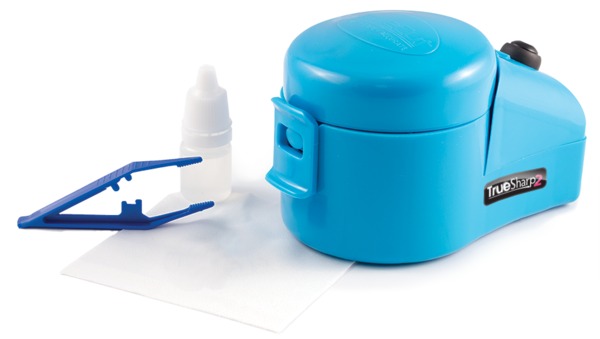 COMPLETE SHARPENING KIT Everything you need to keep your rotary blades cutting sharp