The Templates Power Pack Add-On for BES 4 unlocks a rich world of template designs and customizing tools. Here you can personalize layouts, edit text easily and enjoy built-in themes for a wide variety of events such as birthdays, holidays or seasons, sports, weddings and so much more!
Enjoy template built in themes
Babies, birthdays, sewing and crafts, holiday and seasons, sports, weddings, and more!
Unlock the template wizard
each template features design elements to personalize your layout. Within the wizard, you are able to set design size, edit text, select embroidered accents plus change thread colors to create a custom project.
Elements for customization
Make your projects unique by selecting themed designs and specialty accent elements. Each template has themed elements you may select; digitized, to fit the template layout.
Workspace tools
ACCESS ALL THE CUSTOMIZING TOOLS IN BES 4 SOFTWARE Tools include add text, create a patch or appliqué, and update fills & thread colors.
Create projects in 4 simple steps

STEP 1
Select your themed template from the template library

STEP 2
Choose a design element.

STEP 3
Type your custom text. Select from hundreds of built-in fonts and customize your thread colors.

STEP 4
Generate your template design inside the BES 4 workspace to save the design and send to your machine.

Click Here to View the Brother BES 4 Dream Edition Power Pack 3 Add-On: Templates Spec Sheet(.PDF)

New from Brother for 2020!


US Warranty 30 days replacement if defective.
Non-US Warranty: 30 days parts and labor
Specifications
Brother BES 4 Software Support.
Please Email Brother HERE for Embroidery Software Support
or call 1-877-BROTHER (877-276-8437) M-F at 9am to 6pm Eastern Time. They are experiencing an unusually high volume of customer contacts. Know that their team members are at your side and thank you for your patience as you may experience increased response times of 1 to 3 business days. Unleash your creative potential with the Templates Power Pack Add-On! This collection of customization tools and design templates is the ideal addition to your BES 4 Dream Edition software set.‡ Whether you're looking to create unique embroideries for the holiday season, sew something lovely for a very special birthday present, or create unforgettable home décor for your next big sporting event, this device can help. You can add text and edit it quickly and easily, making fun and unique designs that your family and friends will adore. Edit the design size or change the thread color before you stitch for a singular creation that's all your own. There are even themed designs you can digitize and resize to fit your specific layout, making them bigger or smaller as needed. Embroidery has never been easier, or more fun!
FILE FORMATS FOR FULL VERSION OF BES®4
Compatible with most brands of embroidery machines and software. Save designs in multiple formats: .pes, .sew, .jef, .hus, .pcs, .dst, .xxx, .exp, .shv, .vip, .vp3; and these quilting formats: .dxf, .pat, .cqp, .hqf, .iqp, .plt, .ssd, .qli, .wmf Import designs from: .brf, .pes, .pec, .sew, .jef, .hus, .pcs, .dst, .xxx, .exp, .shv, .vip, .art, .vp3, .zip Import .fcm cut files and export as: .fcm and .svg cut files Export as artwork files: .jpg, .png, .bmp, .gif
MINIMUM PC REQUIREMENTS:
Computer: PC or compatible computer Operation System: Microsoft® Windows® 7, 8 or Windows® 10 Processor: Genuine Intel Pentium IV 2GHz or higher Memory: 1 gigabyte of RAM Hard disk free space: Minimum 1 gigabyte Monitor: 1024 x 768 video resolution with 16-bit color or higher USB Port: Required for installation Mouse: Required for operating software Internet Access: Required to activate license and utilize wireless and Cloud capabilities Wireless router (2.4 GHZ band) required to activate embroidery machine's wireless and Cloud capabilities. Compatible With: SABESLET4, XP1, XV8500D, XV8550D, PRS100, PR1050X, PR655, PR1000e, PR670E, NV6750D, NV6700D, NV6000D, VM6200D, VM5100, VE2200, NQ3500D, NQ1400E, NS2750D, NS1100E, VM5200, VE2300
Other Images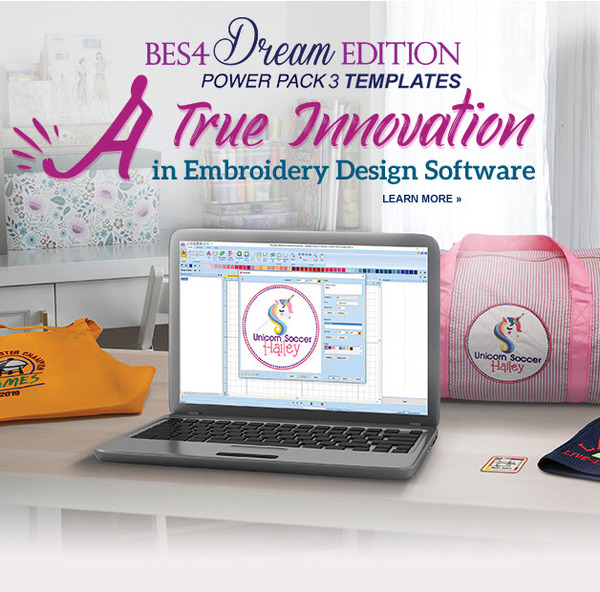 Unlock the Power of Templates: Creating unique embroideries has never been easier. Whether for a special occasion, your kid's team uniform, or even for home décor, the newest edition to the BES 4 Dream Edition family of software* unlocks a collection of customization tools and design templates to make embroidery fun!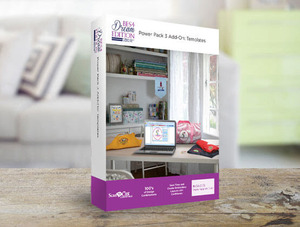 Brother BES 4 Power Pack 3 Add-On: Templates. The Template Tools Power Pack 3 Add-On unlocks the template wizard with new built-in template designs. Using the Template Wizard saves time and allows you to create embroidery layouts with confidence.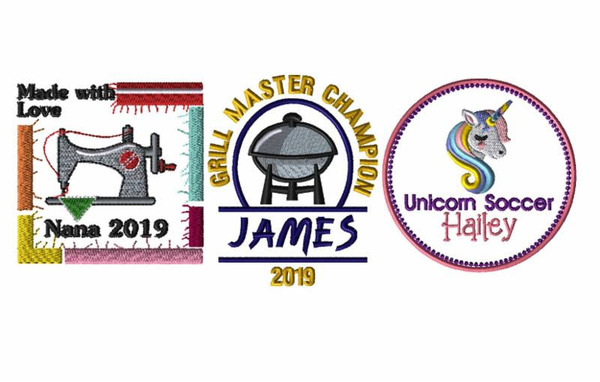 If you don't own the original program BES4 Dream Edition we have a wonderful package price. Buy BES4 Dream Edition Lettering Program & Power Pack 3 Templates. See store for special pricing.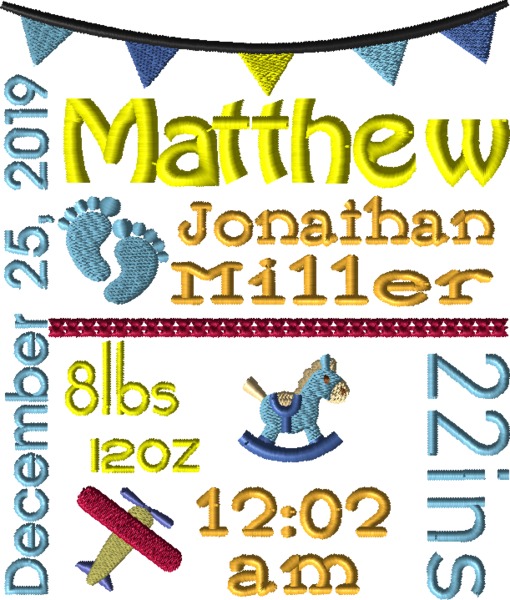 Baby Square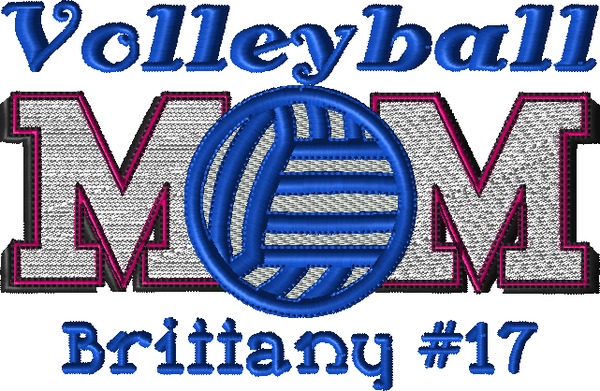 Volleyball Mom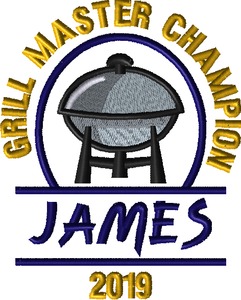 Grill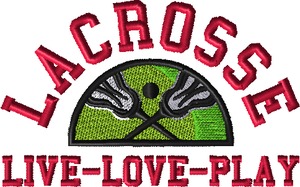 Lacrosse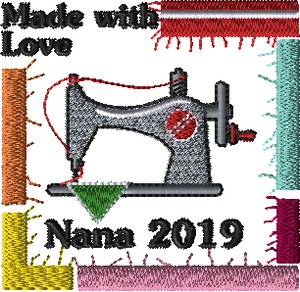 Made With Love Tag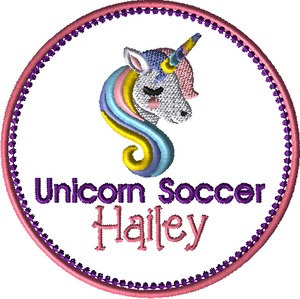 Unicorn Soccer
FAQ's
Can I activate & use BES®4 if I do not have an internet connection?
Where do I find the BES®4 Activation Serial Number?
How can I connect to my embroidery machine with my wireless connection?
How do I access BES® Cloud on the web?
Where can I go for user help and instructions on how to use the software?
Is BES®4 compatible with ScanNCut?
What type of devices work with the www.BESCloud.co web application?
Can I use the SD wireless card in more than 1 compatible embroidery machine?