New DIME Inspirations software allows you to access, use and process any of your existing C2S file format embroidery designs, plus other new enhancements to the old software that it was updated from.
The Perfect Inspiration to turn a simple quilt into a work of art
Simulate the look of hand heirloom, echo, stipple stitches and more!
My Quilt Embellisher will provide the perfect inspiration to help you turn a simple quilt into a personalized work of art.
Crazy Quilting:
Crazy Quilting is a time-honored technique that directly reflects the artistic expression of the quilter. It is an art form in and of itself. Easily apply the look of hand-stitched embellishments choosing from over 50 heirloom stitches to create exquisite embroidery that will be treasured for all time.
Echo Quilting:
Showcase your applique or embroidery with this radiating quilting method. Easily manipulate the echo impression to capture your inspiration in a few simple clicks.
Trapunto Quilting:
This sculptured quilting technique is made effortless and unlimited, allowing you to choose or create the trapunto effects you desire.
Stippling & Micro Stippling:
Create the look of free motion stippling and micro-stippling without the labor. Choose from over 300 advanced stippling designs or simply create your own!
Applique with Ease:
Quilting applique is amazingly simple and unlimited with the tools to create, stitch and embellish any design with a little touch of fabric and a few simple clicks. Create a design or simply open an existing applique design to embellish on the fly.
Your Imagination is the Only Limit!
Choose popular scanned fabrics or simply add your own favorites. Upload your own images and trace around them to add to your design fabric library.
Personalize It!
Choose text from over 50 plus fonts, endless borders and embellishments to create custom quilt labels or blocks.
My Quilt Embellisher
will provide just the inspiration you need! Embellish over 2200 quilt blocks with fonts, stipple, echo, trapunto or decor stitches with accuracy, speed and creativity.
Supports Multiple Design Formats
Quilting Formats:
QCC, CQP, HQF, SSD, and TXT;
Machine Formats: .10o, .art, c2s, cnd, csd, dat, dsb, dst, dsz, exp, gnc, hus, jef, jef+, ksm, mgl, pcm, pcs, pes, sew, shv, stl, Uxx, vip, vp3, xxx


Minimum Software Requirements

Windows 7, 1 gigahertz (GHz) or faster 64-bit (x64) processor, 1G Hard Drive Space, 2 Gigabyte RAM, CD or DVD Optical Drive, 800 x 600 Display, Mouse and Internet Access.

Inspirations Software runs only on a PC, not through an emulator. See exception to this rule below.

Exception:
Inspirations Software will run on a MAC with the use of a MAC Key. For more information Click Here. .



Specifications
More about the Manufacturer: Designs in Machine Embroidery and Inspirations

For over 15 years, machine embroiderers have looked at Designs in Machine Embroidery magazine as their go-to resource for embroidery education. Today, Designs is expanding its offering of embroidery tools to include the Inspiration line of digital products: Perfect Embroidery Pro, a powerful embroidery digitizing software program; My Quilt Embellisher – the premiere embroidery software program for decorating quilts, quilt blocks and quilt borders; and My Block Piecer – the only software program for automatic piecing in the hoop. The Inspiration Line can only be purchased in authorized sewing machine retailers.

Our goal is to continue to inspire you –to help you be successful in every embroidery project you create.

You can count on video guidance, monthly webinars, trendy how-to projects, plus in-store events. At our Inspiration Social events, you'll experience embroidery on every level. We'll start with an idea – a drawing, and bring it to life on screen, then you'll learn how to position it properly and hoop successfully so that when you embroider you achieve the professional results we all strive for.

Here's just a few of the techniques you'll learn: how to create perfect lettering, make sizzling appliqué, transform stock embroidery designs into fluid embroidery, stitch continuous designs and tackle tricky fabrics. Look for an upcoming event at your local dealer.

Designs in Machine Embroidery Awarded G7 Solutions Software License

Dallas, Texas - August 16, 2014: G7 Solutions, an embroidery product & software technologies company, and RNK Distributing, the exclusive distributor of Floriani product, dissolved their partnership amicably on August 1, 2014.

The license agreement with the consumer, in all five previous software modules offered in the prior partnership, is with G7 Solutions.

G7 Solutions has chosen Designs in Machine Embroidery (DIME) to be the new Ambassador for their software and embroidery designs. Eileen Roche, a leader in providing education and information to the machine embroidery enthusiast through her magazine for over 15 years, will provide pure inspiration for all.

G7 Solutions will provide updates and new features to all prior customers. DIME will provide, in partnership with an Authorized Inspiration Dealer, the opportunity for every consumer who purchased the prior brand of software to transition to the corresponding model of Inspiration Software free of charge.

Installation of the free Inspiration Software will be a simple click and download process for the consumer. If the prior software is currently installed there will be no serial number required.

DIME is finalizing their network of Authorized Inspiration Dealers. All consumers will have the opportunity to transition to Inspiration through this network within 45 days or less. The Inspiration - brand will only be available through authorized brick and mortar dealer locations.

Other Images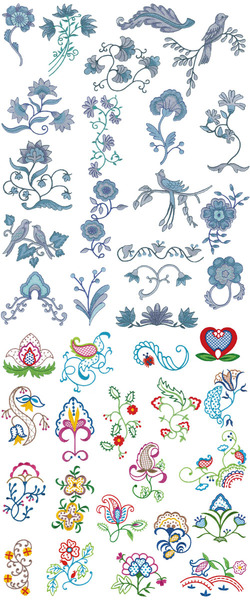 My Quilt Embellisher Includes 40 Inspiration Designs by Great Notions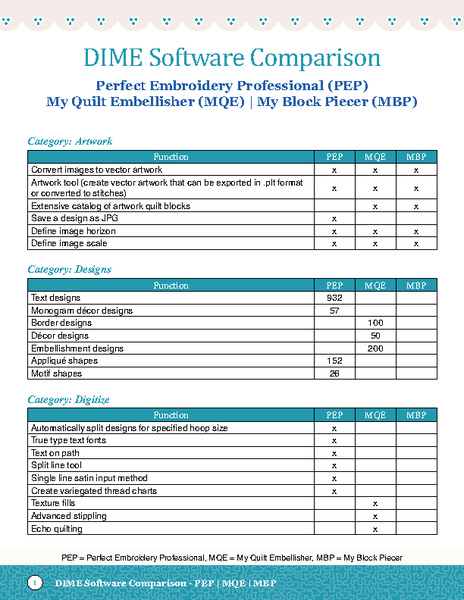 DIMESoftwareComparison.pdf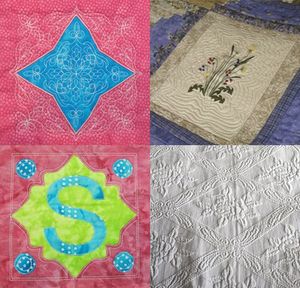 My Quilt Embellisher MSRP: $999 The Perfect Inspiration to turn a simple quilt into a work of art Simulate the look of hand heirloom, echo, stipple stitches and more!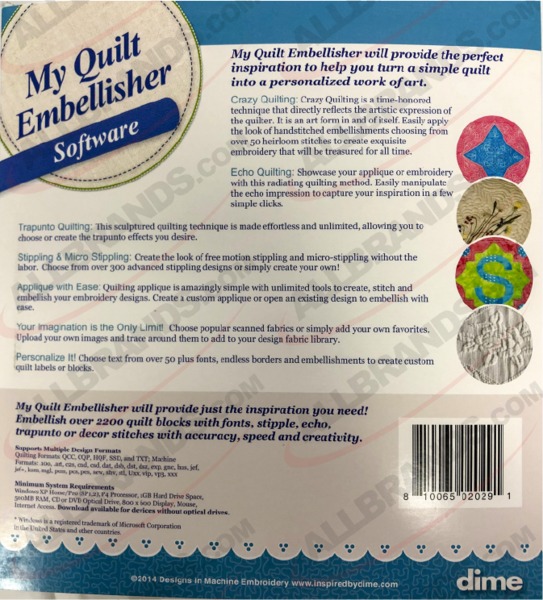 DIME Inspirations MQE My Quilt Embellisher Software
Shazia K, Pietermaritzburg ZA SA
Am so grateful for making my request easy. Much appreciated. One day I will purchase a longarm machine.