Air Blower, Handle, 10" Wide Floor Tool, 20' Cord, 6' Hose, Crevice Upholstery and Brush Tools. Lightweight and Mighty. Ideal for Quick and Efficient Cleaning for Home and Auto. BUNDLE and SAVE on Bags, Extended Warranty, and Car Vac
Eureka Mighty Mite canister vacuums deliver thorough cleaning performance on hard floors, stairs and other parts of your home. These lightweight vacuums are also easy to maneuver. Weighs less than 9 pounds to easily get into spaces where dirt lingers. Cleans powerfully with a 10-amp motor. Blows debris from garage or workshop for maximum convenience. Formally known as Boss® Mighty Mite®.
Lightweight and Mighty
The popular Mighty Mite® canister weighs less than 9 pounds and cleans powerfully with a 10-amp motor. Plus it features a blower port to blow debris from garage or workshop floors. Formerly known as Boss® Mighty Mite.

Convenience with Less Effort

Choose this powerful, 10-amp canister to completely clean your home with less effort. This vacuum has a blower port and convenient on-board tools like a crevice tool, deluxe floor nozzle and combination tool so you can clean anywhere in your home with ease.

Tools-On-Board

The added power of durable tools are stored right on the vacuum for extra convenience when switching between floors and above-the-floor cleaning.

Crushproof Hose

This powerful hose can withstand even the toughest wear and tear with its durable, crushproof design.

Blower Port

You can complete any project from start to finish with a blower port to maximize your cleaning ability and move large debris out of your workshop and garage.

Extra Long Power Cord

With an extra long cord you can clean more of your home without having to plug your vacuum into multiple power outlets.

Eureka 3670G Might Mite Instruction Manual(.PDF)
Eureka 3670-3695 Series Owner's Guide (.PDF)


US Warranty 1 year limited warranty on defects in materials and workmanship.
Extended US Warranty: Extended Warranty Available
Non-US Warranty: 30 days parts and labor
Specifications
Description
Eureka Mighty Mite Canister vacuum.

Conveniently lighweight at less than 9 lbs
10-Amp motor provides continuous, powerful suction for a deep clean.
Blower port: conveniently blows away dirt and debris to easily clean garages and outdoor spaces.
Easy empty dust bag: remove the dust bag easily for a no-mess clean.
7 Foot hose with wands and rug/floor tool 1 Year warranty 20' power cord


Weight: 8.6 pounds
Cord Length: 20 feet
Cleaning Path Width: 10 inches
Power: 10 amps
Bag Style: Style MM
Hose Type: Blow Molded
Product Dimensions: 15" long by 11" tall by 8.75" deep
Color: Sunflower Yellow

Thank you to the consumer for this detailed Product Review:

Included Accessories
Blower Port

Bare Floor Brush

Crevice Tool

Dusting Upholstery Brush

5 Foot Crush resistant hose

Instruction manual

Warranty card
Other Images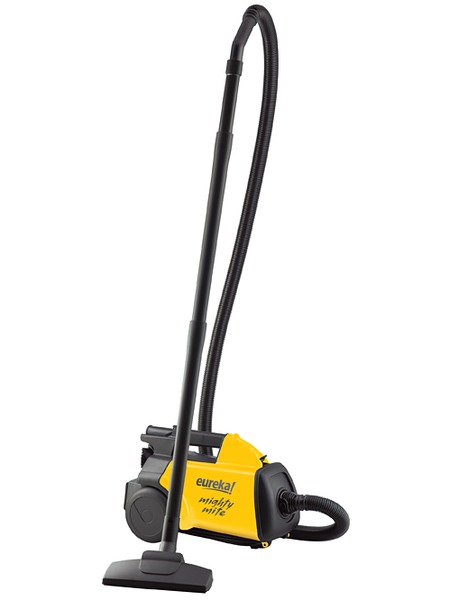 Eureka 3670G Mighty Mite Lightweight Canister Vacuum Cleaner 8.6 Pounds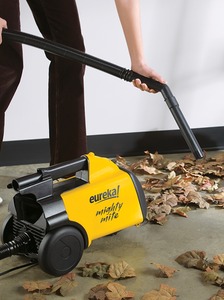 The blower port blows debris from garage or workshop for maximum convenience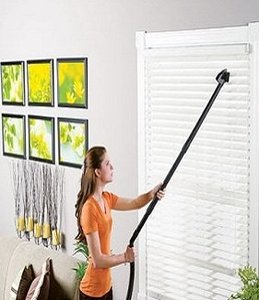 The extension wand provides extra long reach to remove dirt from every surface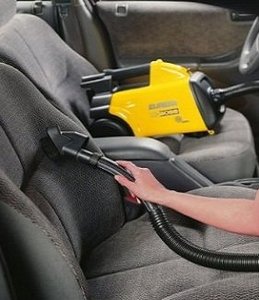 Its compact size enables thorough cleaning of the dirt in the car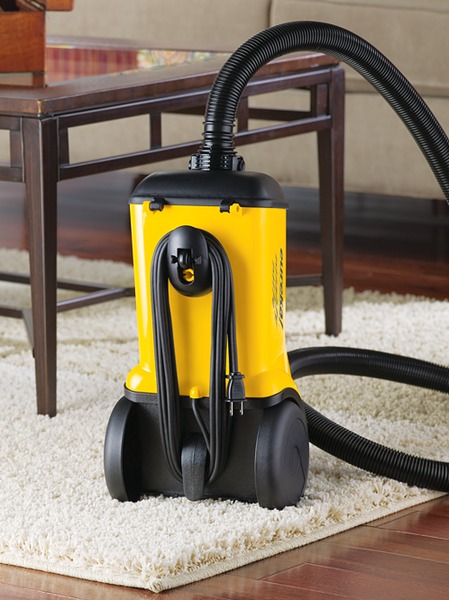 Convenient Cord Wrap on Back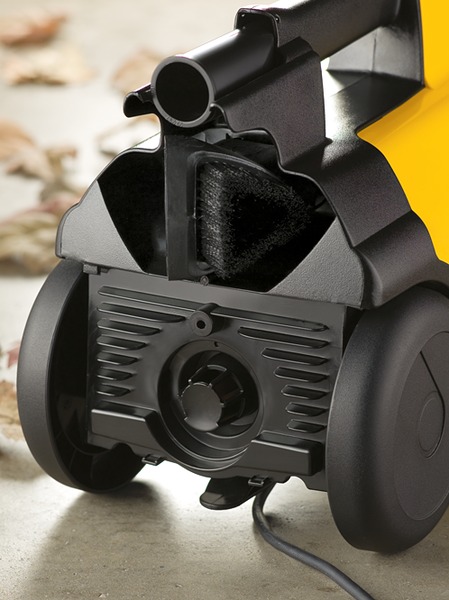 On Board Wand extension and Brush attachment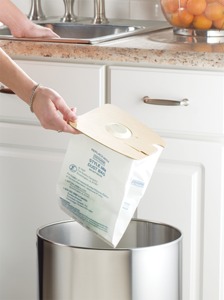 Easy empty dust bag removes easily for a no-mess clean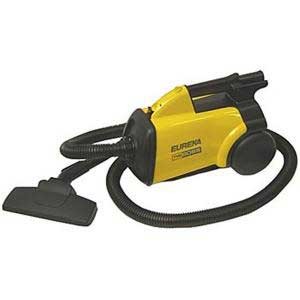 Vac, Canister Mighty Mite Vacuum Yellow/Black
Edgar, North Carolina
I had a pleasant experience dealing with your company.
Francine, Washington
This is the 2nd vacuum I have purchased from Allbrands; highly recommend; great service!
Barbara, New York
thank you. i'm very pleased with all brands. i often recommend your site at every opportunity.
Virginia, Massachusetts
My first order went well and would not hesitate to oder again.
Phil, Pennsylvania
Well satisfied !
Paul, New York
Great service, would gladly patronize this site again!!!
Linda, Pennsylvania
ALL WAS A-OKAY - HOPE TO RETURN SOMETIME SOON. I KNOW I'LL GET THE BEST PRICE POSSIBLE AND I THANK YOU.
Janet, California
Very pleased with my shopping experience. Thank you
Patrick, Illinois
Rec'd the canister Eureka vacuum - rec'd in excellent condition - love the product!
Catherine, Mississippi
Great website and great prices!
Maurice, Wisconsin
We really enjoy our little vac.
GF, West Virginia
We are very pleased with the seller. They kind of went out of their way to help us when we had a problem with the charge card. When this was cleared up, shipment was made promply and arrived in top shape. We give Allbrands an extra star of our own! THANK YOU!
Norman, Maryland
This was a first time experience with Allbrands and it turned out to be positive. Service from beginning to end was outstanding and I'll look to them in future for other opportunities. Thanks again.
Norman, Maryland
I received this item with great satisfaction.
Francisco, Puerto Rico
Thank you very much for your services to my country PR. I'm very .very ,very happy with your services.
Kim, Virginia
i'm very pleased with the product, mainly shipping was included in price and shipping was fast, will def. buy another vacuum from you again, this is the only vac i use for my cleaning business, thanks
Candyce, Florida
Just want to let you know that I received my new vacume. Thank you !!!! I will recommend All Brands.com to anyone interested to deal with a company that is reputable and customer service orientated. Kudo's to the entire company. I want to thank you for keeping me abreast of this situation - which was no fault of Allbrands. What an absolute delight to have a company that is dedicated to the satisfaction of their customer(s).
Roger, Montana
I have a Dyson Animal vacuum and bought the Mighty Mite for quick pickups and for use in a room with hardwood floors. It's light,surprised me with its strong suction and all my Dyson attachments work with it. All in all a great first experience with AllBrands. I will be returning for additional purchases.
Kathryn, Tennessee
This whole experience turned out "top drawer"
Cheryl, Georgia
Quick service, good presentation on website, over all I am very pleased!
Roberto, Kansas
Pleased with the value of your merchandize. Thanks
Diane, Pennsylvania
Great product and very quick shipping. ....Thanks
Mary Ann, Arizona
I am impressed with the quality of service, the ease of using AllBrands website and the speed of delivery(recieved the same week ordered). I had a Eureka Powerline Mighty Mite for years. Now I'm just as happy to have my Mighy Mite "Boss." I'll be telling everyone about this website. Thank you so much!
Page, Texas
Great price. Very well packaged and shipping promptly!
Linda, Georgia
This is the second Mighty Mite "Boss" we've purchased from your company. I was delighted to get them at such a good price. These are useful for so many things.
Kyong, New York
very accurate information and fast shipping. also great product,thank you again.
Melanie, Florida
I will use your service any time I need appliances.
Alice, Virginia
So glad I found your site. Vacuum arrived quickly, well packaged. Great site, good prices, great service. Thanks
Anna, California
prompt delivery, packaged well, and was an excellent price!
Anna, California
prompt delivery, packaged well, and was an excellent proce!
Ron, Florida
WE LOVE THE EUREKA MIGHTY MITE. I LOVE A CANNISTER VACUUM THAT REALLY SUCKS AND THIS ONE DOES PERFECTLY! THANKS!
Gloria, Minnesota
This has been the fastest service of a product i have ordered over the internet, thank you for being so fast. I will order again from you, the only thing about the product is the flimsey hose BUT that is not your fault its the manufacture's. Thank You
Ken, Arizona
SUPERIOR SERVICE & PRODUCT
Carol, Missouri
I am very pleased with the vacuum I ordered from AllBrands and extremely pleased with the service I received from AllBrands. Will certainly order from you for any future needs and will not hesitate to recommend to friends and family. Thanks for your follow-up; it demonstrates your commitment to customer satisfaction.
David, Maine
Free shipping and fast service! The vacuum does everything I need it to do. Thank you!
Michael, Pennsylvania
Although not in the cleaning business currently, our company had always had great success and satisfaction using the Eureka Mighty Mite. When our daughter needed a new vacuum, we were pleased to find this unit at a great price. Thank you for providing great products and service.
Patricia, Massachusetts
Have always been pleased with you, for sewing and household products. Thank you for standing behind your products.
Tracy, Pennsylvania
I always look forward to ordering from All Brands and I do believe in sharing my good experiences with friends and family. Thank you!
Dan, California
I like the way you do business.
Linda, Massachusetts
This is the second Eureka I have purchased from your company. Everything was great.
Rich, Colorado
Great service; quick and easy and the telephone customer service was excellent!
Susan, Pennsylvania
I was amazed at how fast my order was processed and shipped. I wouldn't change a thing. I liked everything from the beginning to the end. Excellent service!!
Kendra, New York
Eureka Boss canister vacuum, Good price and free shipping made me use your site after doing product search on other sites, including manufacturers... it usually comes down to price and a free service, like shipping the sends people your way...
Jane, Massachusetts
I knew exactly what I wanted and where to get it. A friend of mine bought this same vac and loved it. I feel the same...
Reyne, California
Thank you for making my shopping easier. This is my second time purchasing via Allbrands.com. I have purchased three Eureka vacuum cleaners (one for me the other two for family) that I could not find in our local stores and I did not know if they even existed anymore. I am especially happy with the price and the fast delivery. I was very surprise at how easy it was to place the order. Good job Allbrand!!!!!
John, Florida
Great communication.A pleasure to do business! Thanks very much.
Kathy, Eauclaire WI





I was a little concerned that the company that manufactured the vacuum wasn't part of the transaction. But, I trust Eureka, as I had one of their canisters that lasted twenty-five years of frequent but not continuous use. So, I did not purchase the extended warranty from Allbrands and I do trust that this excellant machine will last a long time and I will never need to worry about a warranty. There is a competent sales and repair local service person in my residential area I've had experience with, also.
Rogelio, Texas
Allbrands.com rocks! Price was great! Shipping was swift! Service was superb! Thanks for a great product!
Ilona, Chicago
Good price. Wish it could be better. Quick respond, fast shipment. Everything was deliviered fast and in good condition. Will use you again thank you
Esteban, New York
This is a Real Seller!
Jerome & Barbara, Baltimore, MD
I cannot answer for product quality or telephone customer service. I haven't used this vacuum yet nor have I called you. I have taken it out of the box. It is bigger than I anticipated after purchasing a similar item in a local store for my daughter's bridal shower gift in the color blue (also a Eureka product called Boss). I think it will be convenient to keep on the top floor so that I won't need to drag my larger, upright unit up and down steps. I've already given your website to two friends and suggested that they purchase this item as well.
Sherry, Richland, WA
I ordered two of the Eureka Mighty Mite Vacuums. I have one that I have had for 10 years and it still works like a charm, however, is 9 amps and so I wanted a 12 amp. The other Vacuum I ordered for my daughter who borrowed my old one all of the time and she too likes hers very much. There is nothing like them for getting to tight quarters and small areas. Your service was superior.
John P., Bronx, NY
First time I did business with your company and I am truly 100% satisfied, other companies should mfollow the way you treat the customers and handle business. Thank You.
Diane C., Boothwyn, PA
Everything went perfectly with this order. The product was just what I wanted, and the shipping was really quick. I will keep your company in mind for any future orders. Thanks
Richard E., Bay City, TX
I am very pleased with your company's dedication to it's customer new, and repeat. Thank you
Carole S, Metairie LA
Glad you carry the Mighty Mite! It's very light, strong, and convenient. It arrived in record time.
Linda C., Colorado
I have been using this machine for 20+ years, and it is a great one.
Jose Z., Dublin, CA





Mr Warren Sager: Today I received the Eureka Mighty Mite that I bought from Allbrands, I like to say Thanks for the Platinum Customer Service that your company have,(prompt response to my email,showing great concern for my satisfaction and fast delivery service).Certainly I will buy from Allbrands again, once more Thanks
Bundle & Save
Get additional savings when you purchase any of these items along with this product.