Introducing the Reliable™ 300CU SteamBoy Pro Steamer and Scrubber.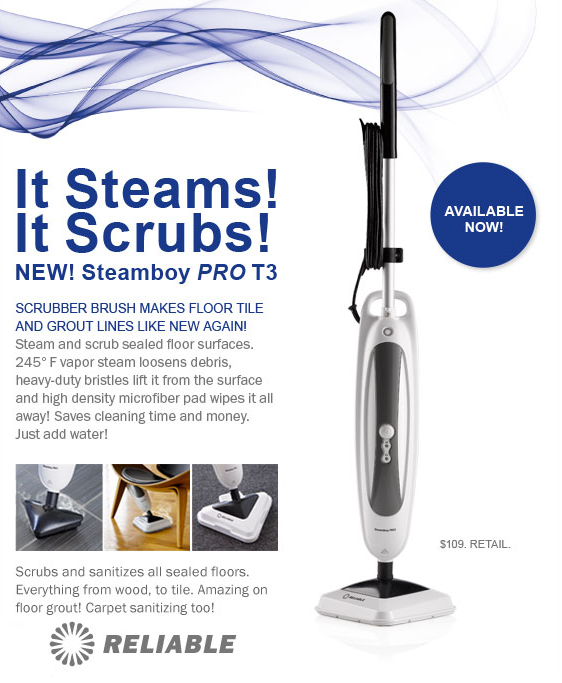 CLEAN SEALED HARD FLOORS, GROUT AND SANITIZE CARPET SURFACES
Clean floors and carpets with high temperature vapor steam and heavy duty scrubbing bristles. The Reliable Steamboy PRO 300CU steam floor steamer and scrubber loosens and removes tough dirt. Just add water to harness the power of steam for the "health" of your home.


STEAM & SCRUB
Simultaneously steam and scrub tile floors and grout lines. No need to soften harden spills by soaking or spraying chemical cleaners. With 248 degree vapor steam the dirt is dissolved quickly and wiped away with one easy motion. Save time, save money, stay healthy.


FEATURES
• Powerful 1500W heating element
• 11" cleaning path with swivel head
• Heavy-duty tile scrubber
• 2.4 cup water capacity
• 25 minutes continuous steam
• Ergonomically designed handle
• 21' electrical cord with wrap around feature
• 2 microfiber cloth pads
• 1 replaceable water filter
Goodbye to Grungy Grout!
"Nothing cleans floor grout as effectively as high temperature steam. The Steamboy PRO 300CU conquers one of the most challenging cleaning jobs with absolute ease. I am very proud of the performance that our latest addition delivers"


Robert Kahn President Reliable Corporation
Reliable Advances steam lineup with PRO 300CU...Reliable developed the 300CU to function as a flexible, boradly useful cleaning system"


Homeworld Business October 2013
4 Ways to Improve Your Home Air Quality
US Warranty 1 year parts, 90 days labor on defects in materials and workmanship.
Extended US Warranty: Extended Warranty Available
Non-US Warranty: 30 days parts and labor
Specifications
Tackle sealed floors with the high-density microfiber cleaning pads. Steam is a great, effective way of removing dirt and killing bacteria and germs naturally. No other steam mop offers more steam sanitizing power than Steamboy Pro.




Other Images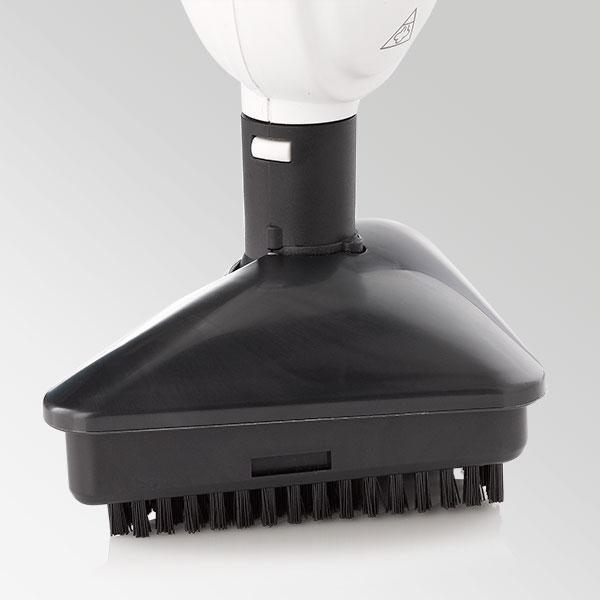 POWERFUL SCRUBBER
Heavy-Duty Scrubber brush makes floor tile and grout lines like new again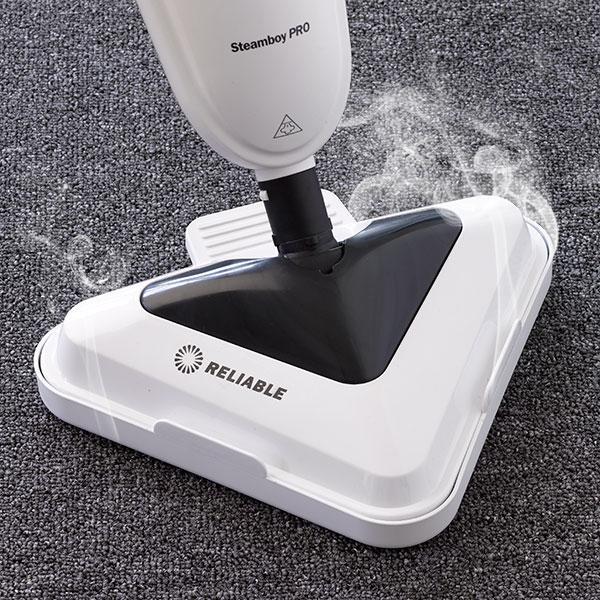 CARPET SANITIZING
Simply click on the carpet Glide to freshen carpet surfaces and area rugs.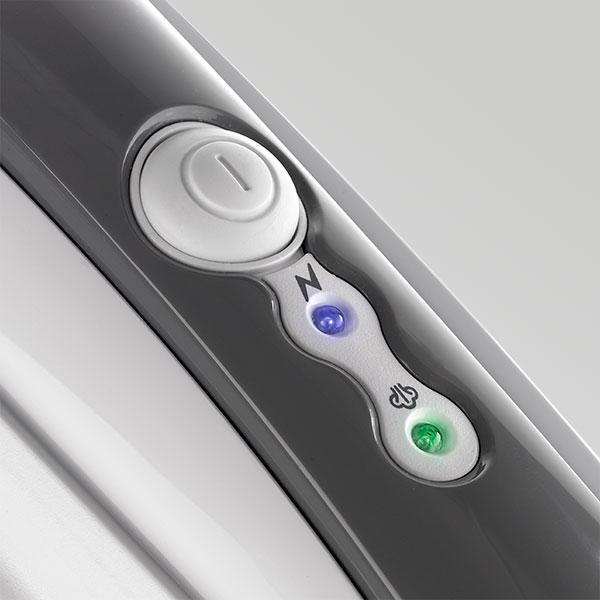 CONTROL PANEL
On/off button and ready light for ease of use.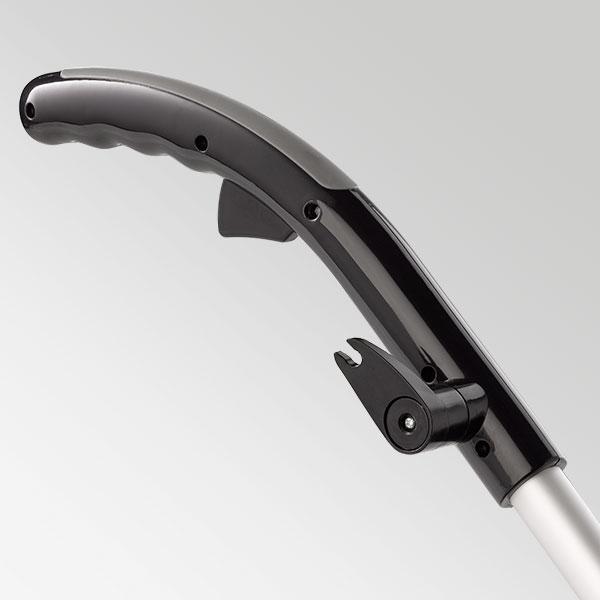 ERGONOMIC HANDLE
Comfortable Grip and light touch steam release button.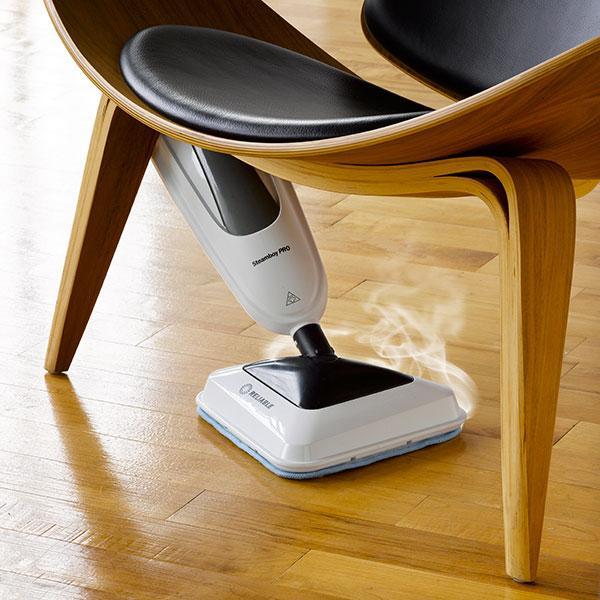 180º SWIVEL HEAD
Most steam mops can handle open floor spaces, but not tight corners. 180º swivel steam and scrubber heads allows easy access to difficult to reach areas.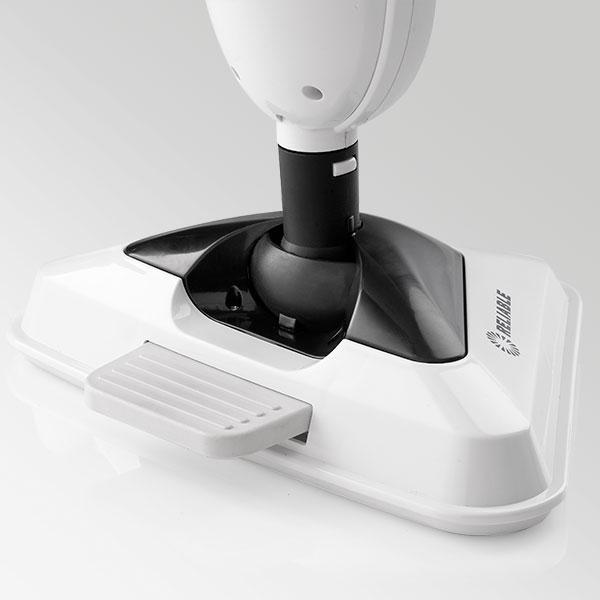 FOOT RELEASE
Easy press foot release button to switch between scrubber and steamer effortlessly.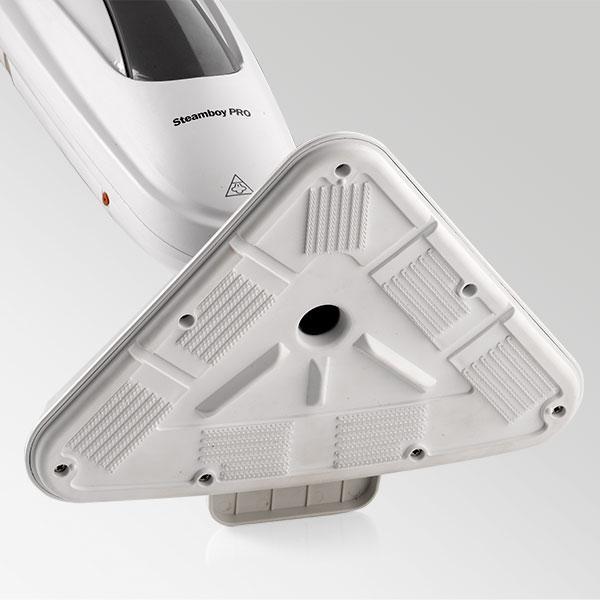 MICROFIBER PADS
High density microfiber cleaning pads adhere firmly to built in steam base grips.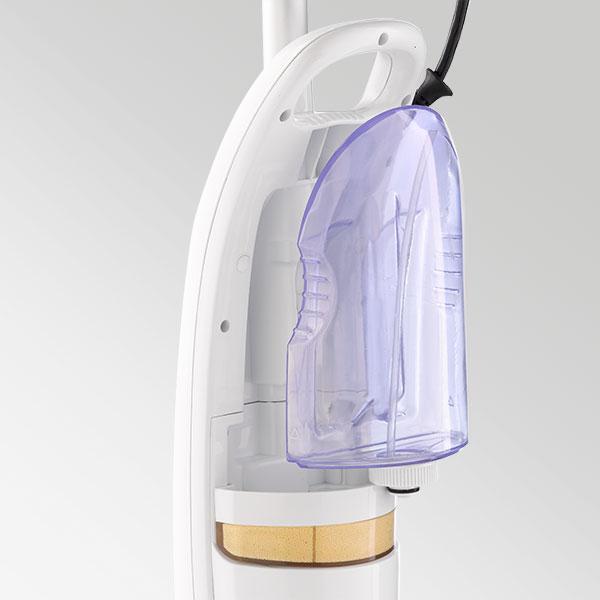 REMOVABLE WATER TANK
Water tank removes for quick refill during use. Anti-scale cartridge can be replaced as needed.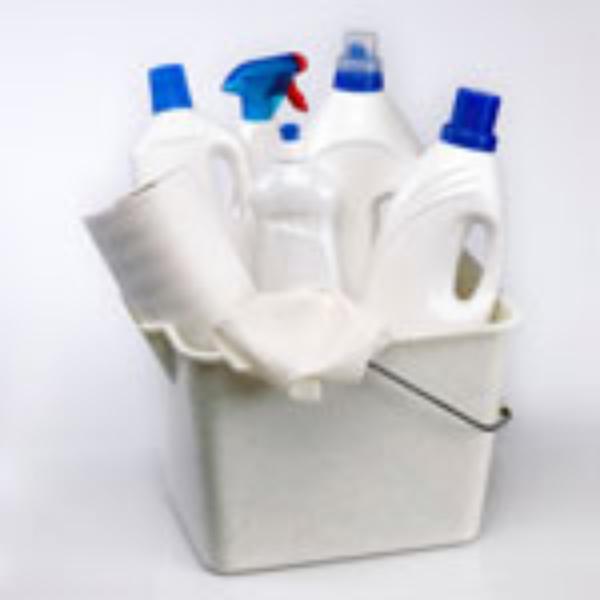 CHEMICAL FREE CLEANING
Why spend all of that money on a revolving door of cleaning chemicals? With the Steamboy PRO T3, all you use is 100% natural (and free) water. Nothing could be more pure, or simple.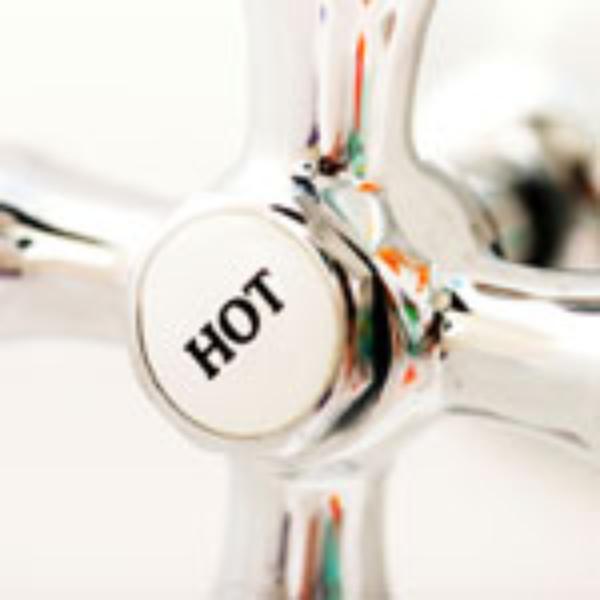 248º STEAM TEMPERATURE
No other steam mop offers more steam sanitizing power than Steamboy. The temperature at the pad is rated up to 248º F.
Mandana H, Philadelphia PA
There were 2 problems with the order: some items were not included for starters so it was delayed in being shipped & then it was discovered that the wrong item had in fact been shipped. That was returned & then the correct item shipped. Hummm. HOWEVER, Barbara was on top of everything as I was waiting. She sent emails regularly as well as calling to check up on things just before I was going to email saying the item had at last arrived. I certainly would/will use you in the future. Mandana H


Bundle & Save
Get additional savings when you purchase any of these items along with this product.