Complete your embroidery scissors supply with this 5 piece scissor kit from OESD.
Specifications
This must-have supply kit includes: -
Micro 3" Tweezers #OESD504
Curved Embroidery Scissors Large Ring 4" #OESD709
6" Duckbill Applique Scissors #OESD712
Curved EZ Snip Micro Serrated Blade 5" #OESD738P
4" Hoop Applique Scissors #OESD748S

Other Images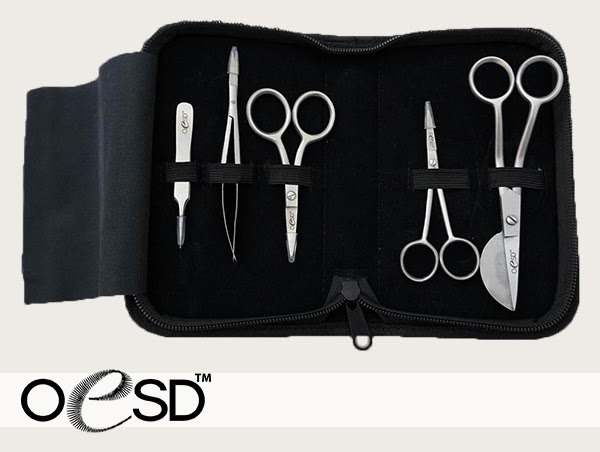 OESD Embroidery Scissor Kit: Machine embroidery must-have. The OESD Embroidery Scissor Kit contains all the scissors needed for machine embroidery! 3" Micro Tweezers, 4" Large Ring Curved Embroidery Scissors, 6" Duckbill Appliqué Scissors, 5" Curved EZ Snip with Micro Serrated Blade and 4" Hoop Appliqué Scissors included, all in a zippered and padded case.
GPC: Arts & Entertainment › Hobbies & Creative Arts › Crafts & Hobbies › Fibercraft & Textile Arts › Textile Art Tools & Accessories › Fabric Scissors & Shears
This product cannot be added to your cart at this time