Shoulder Vac Pro Commercial Back Pack
(1.5" Diameter Tools)
Superior mobility in a comfortable, easy to carry vacuum.
includes backpack, 52" positive locking hose, 57" Two-Piece Two-Bend Aluminum Wand w/ button lock, 17" Crevice tool, 14" Floor Tool, 14" All Purpose Floor Tool, 2.5" Dusting Brush, 5" Upholstery Tool and Adapter, 8.5 amp motor, 48' 3 Wire Quick Disconnect SJT Cord

Description:
Function and convenience have combined in this innovative Shoulder Vac Commercial Backpack Vacuum Cleaner. Offering powerful backpack performance with 9.2 lbs. of lightweight convenience, this cleaner is a must-have. Its chiropractor-designed harness reduces strain and increases productivity so you can clean for a long as you need to. Featuring 66 dB of quiet operation, daytime cleaning gets a little bit easier without disrupting the environment around you.

Lightweight 9.2 lbs. - Reduces user fatigue and easy to maneuver Hypercone filter made with HEPA Media; for consistent air flow without the loss of suction Chiropractor-designed harness reduces user strain and fatigue Quiet operation at 66 dB so you won't disrupt your surrounding environment An extra-long 48 ft. 3-wire quick change cord allows you to switch outlets less often Cleaning accessory pack is easily accessible for detailed cleaning Clear dome and shakeout cloth liner for easy debris inspection








US Warranty 2 Year Limited Warranty
Non-US Warranty: 30 days parts and labor
Specifications
Warranty: 2 Year(s)
Filter Made With HEPA Media: Yes
ETL Listed: Yes
Cord Length: 3-wire quick-change SJT, 48 Feet
Filtration: HEPA
Replaceable Filter: Yes
Hose Length: 52 Inches
Hose Reel: Yes
Commercial Unit: Yes
Motor Amps: 8.5 Amps
Motor Volts: 120 Volts
Product Working Weight LB: 9.2 Pounds
Crevice Tool: Yes
Dusting Brush: Yes
Floor Nozzle: Yes
Upholstery Brush: Yes
Wand: Yes
Other Images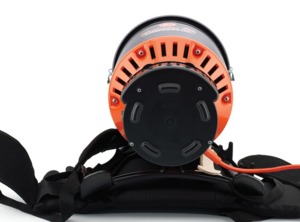 Hoover C2401 Lightweight Commercial BackPack Vacuum Cleaner 6.4Qt 12Lb
Lightweight for less fatigue. Only 9.2 lbs!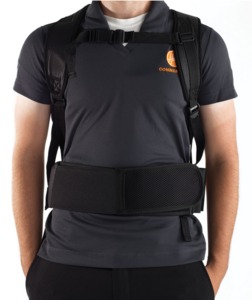 Chiropractor designed, ergonomic harness includes sternum clip to secure shoulder straps. No strain on the back!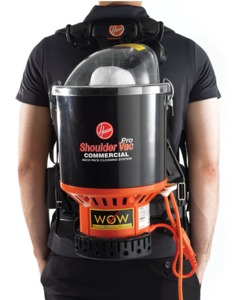 Hoover C2401 Lightweight Commercial BackPack Vacuum Cleaner 6.4Qt 12Lb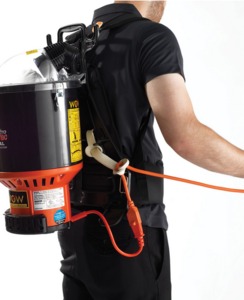 W.O.W. System ensures user is wearing backpack correctly and comfortably leading to maximum productivity (Wear Right! Operate Right! Work Right!)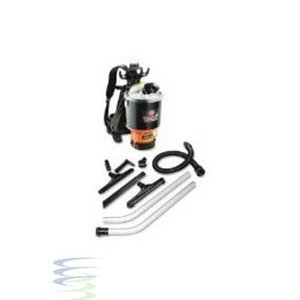 HOOVER C2401 BACKPACK VAC HAS 1 1/2 TOOL SET