The 60mm cutter has more blade exposed than other cutter sizes, letting you cut through more layers of fabric at once. The larger size and weight also gives you more cutting power. Includes removable Cutter Guide, safety guard, textured grip, and can be used left or right handed.
Other Images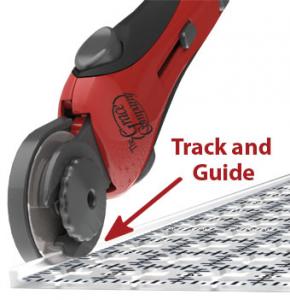 All TrueCut rotary cutters come with the TrueCut Cutter Guide. This guide, combined with the track on our rulers, is what makes it possible to achieve straight, precise cuts every time. As you move the rotary cutter along the ruler's track, the guide keeps the cutter from veering away or slipping off the ruler's edge.
Bundle & Save
Get additional savings when you purchase any of these items along with this product.