Project Linus Make A Blanket Program
Every child needs a security blanket - especially kids who are seriously ill or who have undergone some kind of trauma. Which is why AllBrands.com is proud to be a part of Project Linus, a non-profit organization that distributes new, handmade, washable blankets to children who are seriously ill, traumatized, or otherwise in need throughout the United States.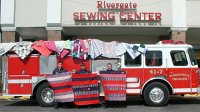 Quilt guilds, sewing clubs, school groups, novices and experienced individual sewers are invited to join us in making quilts, afghans and fleece blankets for children in crisis. No experience is necessary to take part in the Project Linus program. AllBrands.com will also serve as a collection site for new, handmade, washable blankets. Please visit http://www.projectlinus.org or email us for blanket specifications.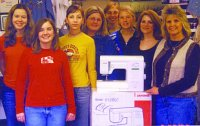 Project Linus has donated more than 1,000,000 blankets to children in need since its inception in Dec. 1995. The blankets are distributed to childrenís hospitals, fire departments and family service organizations. The majority of blankets remain in the area in which they were created.
We hope you will join us and bring in or send a blanket. You can learn more about Project Linus by visiting http://www.projectlinus.org.
Send all blankets to:
Allbrands.com
c/o Project Linus
20415 Highland Road
Baton Rouge, Louisiana, 70817
Sincerely,
AllBrands.com