Little Green Pro is our most powerful portable spot cleaner. Use for easy spot and stain cleaning. What makes the Little Green Pro an effective spot cleaner? Little Green Pro combines powerful vacuum suction, brushing action and cleaning solution to remove dirt & stains. Its long hose and power cord let you clean hard to reach areas such as area rugs, stairs & upholstery. The Little Green Pro features a large capacity tank that allows for less frequent trips to the sink!

Removes deep down dirt and stains.
Convenient cleaning for hard to reach areas such as stairs, area rugs, upholstery and auto interiors.
Superior suction.
Largest capacity portable cleaner.

Solution Tank Size.75
Recovery Tank Size.75
Amps5.7
Power Cord Length(Feet)20
Carry HandleYes
Weight (lbs)13.0000
Product Width (Inches)10
Product Height (Inches)14
Product Length (Inches)14
Product Warranty1 Year
US Warranty 1 year parts, 90 days labor on defects in materials and workmanship.
Extended US Warranty: Extended Warranty Available
Non-US Warranty: 30 days parts and labor
Specifications
The Bissell BGSS1481 Little Green Pro Spot Cleaner is the perfect cleaning for hard to reach areas such as stairs, area rugs, upholstery, and auto interiors. This spot cleaner also comes with a 6in stair tool and a 6ft hose easy cleaning.

Surface type: Carpet, upholstery, auto, stairs
Tank capacity: 3/4 gallon
Power rating: 5.7 amps
Power source: Corded
Heater: No
Power cord length: 20 ft.
Stair tools: 6" stair tool
Carry handle: Yes
Warranty: Limited 1 year commercial warranty
UPC: 011120224191

BGSS1481 Commercial Spot Extractor Video

Other Images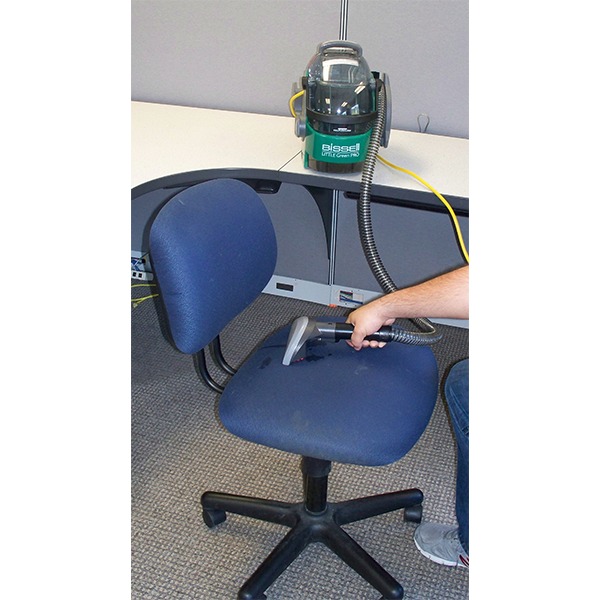 removes deep down dirt and stains.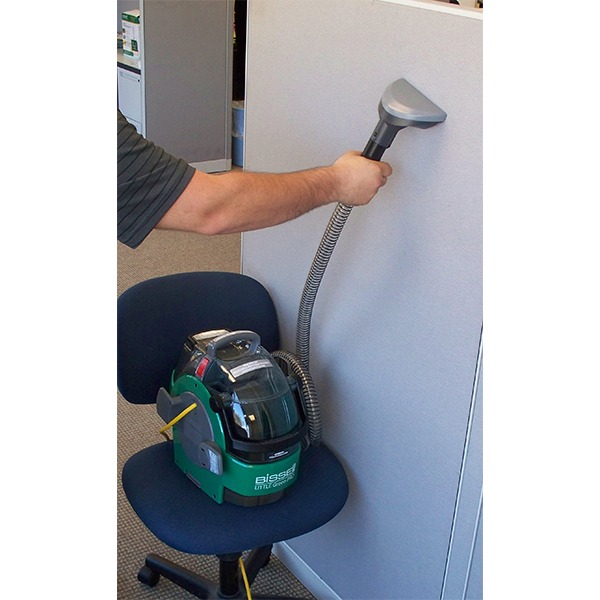 Superior suction.
Convenient cleaning for hard to reach areas such as stairs, area rugs, upholstery and auto interiors.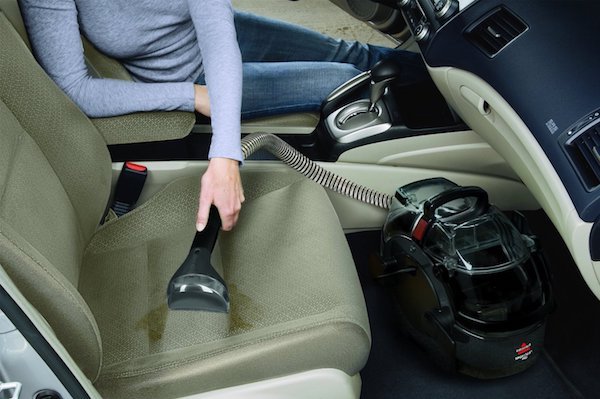 Little Green Pro is our most powerful portable spot cleaner. Use for easy spot and stain cleaning. What makes the Little Green Pro an effective spot cleaner? Little Green Pro combines powerful vacuum suction, brushing action and cleaning solution to remove dirt & stains. Its long hose and power cord let you clean hard to reach areas such as area rugs, stairs & upholstery. The Little Green Pro features a large capacity tank that allows for less frequent trips to the sink!
Bundle & Save
Get additional savings when you purchase any of these items along with this product.