Current ETA is mid to late July 2022.

THE POWER OF STEAM

The 7000CD produces 70 PSI of steam pressure and reaches temperatures up to 221º F at the tip. It's ideally suited for use in dental labs for cleaning away left over wax, plaster waste and other debris, and for polishing the final product.

WHY CLEAN WITH STEAM?
Steam deodorizes and sanitizes with heat and moisture and since the only ingredient required for the 7000CD is water, cleaning has never been safer, healthier or more environmentally friendly.

STEAM GUN
The 3000DA steam gun comes with an 8' steam hose and quick connect fittings. The small diameter opening gives a very concentrated amount of steam.

4 SAFETY SYSTEMS
The 7000CD has 4 safety systems including a pressure switch, probe safety thermostat on the heating element, safety cap with safety valve, and a low water indicator.

PRESSURE GAUGE
A pressure gauge is standard on the 7000CD. It gives you a constant, visual indicator of the internal boiler pressure.

BLOW DOWN VALVE
Cleaning the inside of the 7000CD is a simple task with the supplied blow down valve.

QUICK RELEASE
The quick release fittings allow for easy removal and reconnecting of the steam gun.

MADE IN ITALY
Made in Italy with strict attention to quality components and construction. Designed to please aesthetically and to go beyond expectations for performance.

FEATURES

2.37 gallon, 9 L water capacity

1200W heating element

Visual water level indicator

Low water light indicator

Regular tap water

70 PSI, 4.8 bar operating pressure

Ranco pressure control

12-gauge heavy-duty wiring

Stainless steel tank and outer casing

2 incoloy heating elements (1 spare)

Carrying handle

30-40 minute heat up time

Up to 8 hours of continuous steam

Rated for unlimited hours of use per day

Includes Adjustable Steam Regulator Solenoid Valve on Boiler

Product Brochure - PDF
Instruction Manual - PDF
Reliable Warranty Information
(.PDF)
US Warranty 2-year warranty
Non-US Warranty: 30 days parts and labor
Specifications
Model: 7000CD

Electrical: 120V

Water capacity: 2.37 US gallons - 9 Liters

Operating pressure: Up to 70 PSI - 4.8 bar

Steam temperature: 221°F - 105°C

Elements: 2 - 1,200W each (1 spare)

Power consumption: 12 amps

Tank construction: Stainless steel

Low water indicator: Standard

Steam connector type: Quick-release

Net Weight: 31.15 lb - 14.12 kg

Product dimensions: 12.25"x14.25"x20.5"

Country of origin: Italy

Electrical approval: cETLus

Warranty: Limited 1 year, 3 years tank
Other Images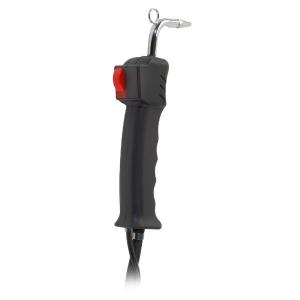 STEAM GUN
The i37 steam gun comes with an 8' steam hose and quick connect fittings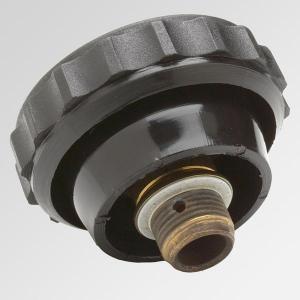 4 SAFETY SYSTEMS
Safety cap with safety valve(shown).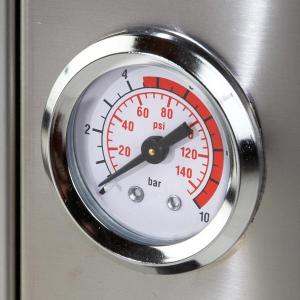 PRESSURE GAUGE
A pressure gauge is standard on the i700B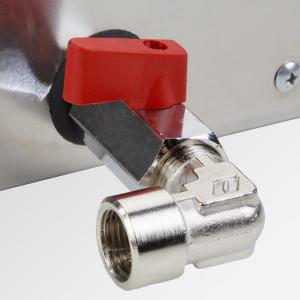 BLOW DOWN VALVE
Cleaning the inside of the i700B is a simple task with the supplied blow down valve.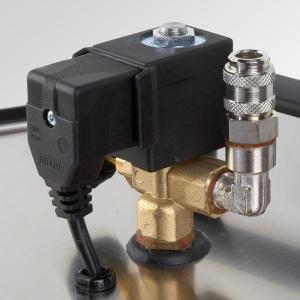 QUICK RELEASE
The quick release fittings allow for easy removal and reconnecting of the steam gun.