This is the rear handle kit that you hook on the back of the Juki TL-2200QVP machine head so you can follow pantograph patters or use template pattern boards.
Other Images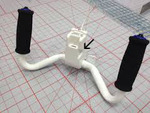 Here's a picture of the rear handles with an arrow indicating where on the right side of the handle bars there is a small hole for the laser to plug in. Karen@Juki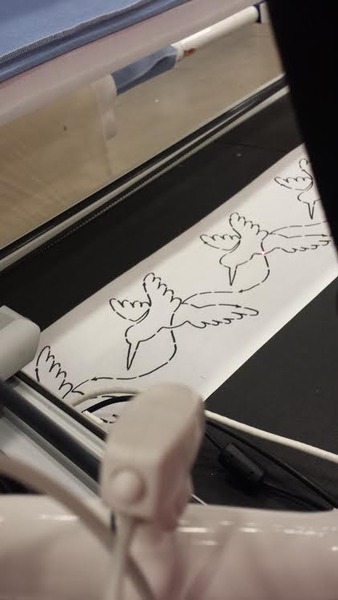 Here's a picture of the laser clipped to the rear handle. It illustrates how you would point the laser to a panto quilting design laying on the rear table. Karen@Juki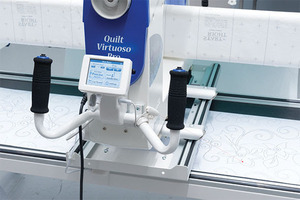 Our Rear Handles allow you to operate the sewing machine from the back of the machine by moving the LCD screen and laser light, making this a new way to get the job done!
Carol M, DeRidder LA
I am completely satisfied since the CEO followed up on the phone call when I tried to order the handle bars. I was told AllBrands couldn't get them for my machine. I appreciate the response and receipt of the handlebars in a timely manner. Often customer service leaves a lot to be desired in this day and age. Not too many want to go the extra mile to help a customer after they purchase any item. Thank you again!!! Carol M. ps: put them on and they work great.