The adapter is used for attaching screw-on presser feet such as the gathering foot to a sewing machine with low shank.

For Use With PC-6500,PC-8500D, ULT and Babylock Ellure, Esante 2 and Ellageo
Specifications
For use with Brother: PC8500D, ULT2001, ULT2002D, ULT2003D, VM5100 DreamCreator™XE, VQ2400 DreamCreator™, VQ3000 DreamWeaver™, Babylock comparable models, and others.
Other Images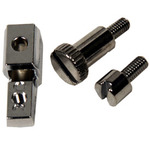 Brother SA131 High Shank Screw On Ankle Foot Adapter for Low Shank Screw On Feet*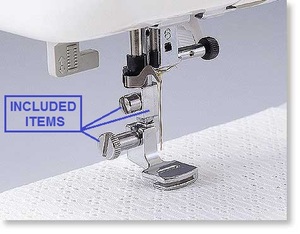 Included Items: Adapter for low shank attachments Some screw on feet will not have adequate height to be used with some of our embroidery/sewing machine's presser bar. The adapter is used to add height to low shank screw on feet to insure proper fitment as well as pressure on the fabric. Check to make sure that you are using the correct adapter for your machine. Includes pieces as indicated in the picture. The machine, foot, and other items are shown for reference only and are not included.