Quiltmotion Software is an intuitive tool for automating the quilting process, and you can easily use it at home. You only need to make your design and the software will quilt for you. It will seamlessly guide you from pattern design to the stitching stage with the ease of a professional. Different versions have been developed for different sewing machines, and you can easily check the version that is compatible with your machine.
Quiltmotion Software Features

Design and edit full quilt layouts, borders, pantographs and blocks

Trace patterns from pictures or create your own

Pattern library with 200 quilt-ready patterns

Import different file types from other programs

Accurate pattern placement records

On-screen preview of patterns before quilting

Switching between computer-guided and free-hand quilting

Record and save free-hand quilted patterns

Convenient control via LCD display on the sewing machine

Hardware and motor plate necessary for controlling machine

How to Place Patterns:
Quiltmotion Software allows you to use many pattern placement techniques. Once you have placed a pattern in a block on the main screen in QuiltCAD, selected the stitch option and set your preferences, you are ready to move to the remote display.

You will need to set your quiltable area on the LCD display to prevent the carriage from moving beyond the edges of the quilt or beyond the reach of the machine's throat. This is only required the first time that you place a pattern after launching the program. It is also recommended that you reset the quiltable area after you have advanced your quilt about four times to set an accurate area. The prompts at the bottom of the display will guide you through the process.

The remote display features buttons on the left and right sides for performing various functions. For example, pressing the "Quilt Motion" button displays placement and fill methods. You use the buttons to specify the various options required for your quilting in a user-friendly manner. You can set many things on the display, including the required stitch speed.

The margin offset feature allows you to offset your pattern from the border of the block in eighth inch increments. This enables you to fit your pattern with a consistent margin all around the block. You can set the margin either at the computer or on the LCD display. You may also stretch or tilt your pattern to fit your block.

Quiltmotion Software is compatible with Windows 7 and newer operating systems and has the same features as Brother Dream Motion Pro software and hardware below which is also made by Grace

Quilter's Creative Touch 4 is the top-of-the-line automated quilting system. The ability to create, design, and quilt with absolute precision are right at your fingertips.

Based on our original software, QCT4 is now more powerful, yet easier to use than ever before.Quilter's Creative Touch Software Features

Imagine an affordable, fully-featured computer automated quilting system in your own home! A motor plate attached to the machine carriage accurately controls the motion of the sewing machine for precise pattern stitching.

Let QCT4 do all the stitching for you and you'll get the perfect pattern, stitched exactly how you imagined it, every time! The software can be installed on any tablet with Windows 7, 8, or 10, giving you the freedom to design your own patterns or layout your quilt anywhere you want.

Quilting a pattern with Quilter's Creative touch can be as easy as:

Select from an extensive library of over 200 patterns or design your own.
Place a sewing area on your quilt with your machine. The screen will show your pattern in relation to your placement and how it will really appear as sewn!
Quilter's Creative Touch controls your sewing machine to accurately stitch your patterns, exactly as you placed them!
Features
Computer automated quilting
Easy pattern sizing, rotating, & flipping
Continuous rows with Panto Stacker™
Advanced Pattern Placements
Marking Tool (Capture points on fabric and see them on the screen)
Batch import & convert other file types
Export pattern to a different file type
Print any pattern or pantograph
Create & edit patterns with PatternCAD™
Design entire quilt layouts with QuiltCAD™
Record free-motion quilting as patterns
Create & save templates for future use
Borders and Corners™
Virtual Longarm™
Font Stitcher™
Make & save corner patterns
Quilter's Creative Touch 4 features a newly improved interface that's more powerful and easier to use. The whole software has been made to work with touch-screen tablets, offering the freedom to use it wherever you go, and have all the functionality right at the sewing machine where you need it most.

Set your pattern on your quilt exactly how you want before having the machine quilt it for you. There are 7 different placement methods to choose from, so no matter the type or shape of your pattern, you'll be able to place it just right!

As you set the pattern area with your machine, the screen shows exactly how it will appear when sewn!
Included Accessories
Carton Contents:
Software on USB: Automation and Quilt Pattern Layout
Software activation code
Automation hardware
Motor plate

TabletTablet is not included. Separate purchase required. Make sure it Works with Windows 7, 8, and 10 tablets (not RT). Min PC requirements:

PC or tablet with 1.2 ghz or higher processor
Windows 7,8,10
Full-sized USB port
1 GB of RAM
2 GB of free hard-disk space
Display Resolution of 1024 x 768 or greater
Other Images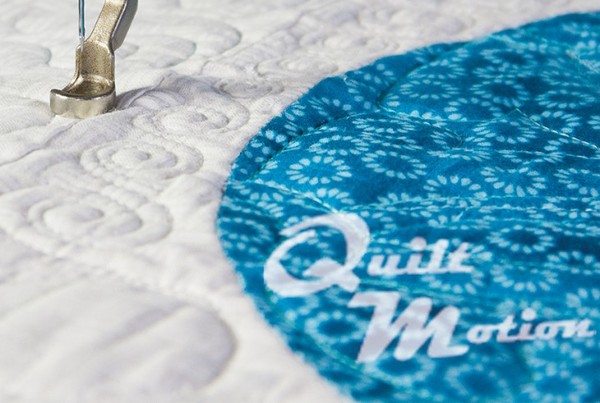 86897: Grace Quilt Motion PRO Software, Robotics Quilting Automation for 14+ 21"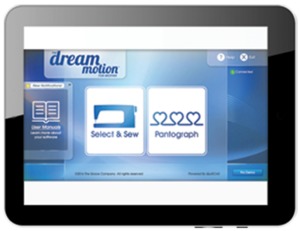 Tablet not included, requires separate purchase. See under Specifications: for minimum system requirements.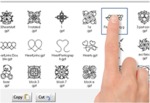 From Pattern: Choose from the vast library of 200+ included pattern designs!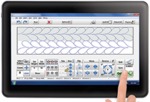 To Quick Layout: Mirror or rotate patterns, or alternate patterns and rows with the touch of a finger! Place the patterns on your quilt the exact way you want.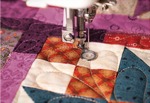 To Quilt: Automated quilting in your own home! THE Dream Motion™ Software controls your sewing machine to accurately stitch your quilt designs.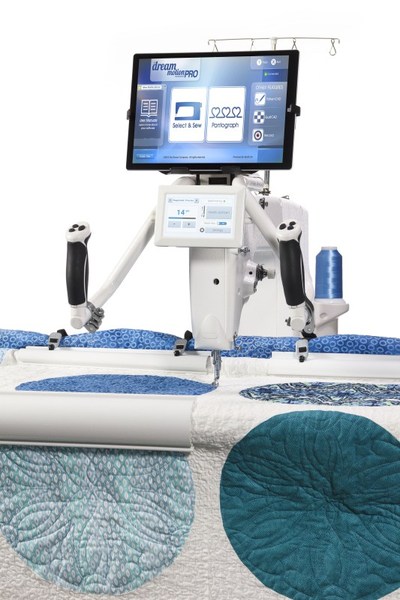 Automate Your Machine on an SR2_ or Continuum Frame THE Automation Software provides a top-of-the-line automated quilting experience, offering versatility which works for both beginners and pros. Developed exclusively to work with the Frame, and Zone to Zone quilting process, it's as easy as select, place and sew. The intuitive layout allows you to create, design, edit layout and quilt with precision. Choose the software package that's right for you from the two software options that may best suit your quilting automation needs. Select either QCT Quilt Motion and Robotics, or upgrade to QCT Quilt Motion Pro. Robotics Automation Included motor plate and hardware to control your machine with computer quilting automation. You can easily switch between computer guided quilting and free-hand quilting on a Grace frame.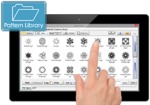 Library of Pattern Designs: Choose from the vast library of over 200 included patterns. Use these built-in patterns, or PRO users can create their own patterns. Import a wide variety of pattern file types from other programs. It's so easy to create unique patterns.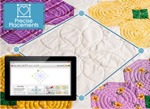 Precision Sewing and Pattern Placement. The user-friendly interface makes it easy to align your pattern in relation to your quilt directly on-screen, using up to 8 different methods. Simply set the pattern with your machine and preview the pattern based on your method. No square ruler or complex math required.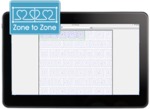 Zone-to-Zone you can work on any sized quilt seamlessly. Use the quilting automation software to manage a pattern continuously across and down the fabric on your frame.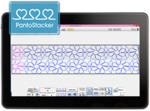 Two-Row Pantograph Design Layout: Creating and editing pantographs is a breeze with PantoStacker. Alternate rows, sizing, and number of patterns can all be edited in a few simple clicks.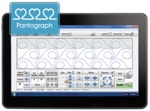 PantoStacker PRO for Full Quilt Layouts. PantoStacker PRO creates single rows or alternating, staggered rows to layout and stitch any sized quilt. Select a mode, and you are given different levels of adjustment of the pantograph size, as well as the patterns inside the pantograph. Alignment has never been so easy!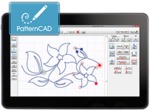 PatternCAD to Create and Edit Patterns. Creating your own patterns is made easy with PatternCAD. There are numerous options, from simple lines to complex designs, that make it easy to get great results. Modify predefined patterns or create your own. The only limitation is your imagination.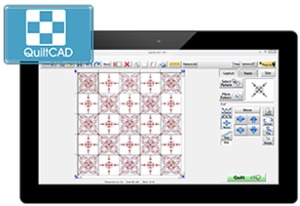 QuiltCAD for Advanced Pattern Layout. Use the QuiltCAD feature to design an entire quilt layout. This feature allows you to create intricate layouts with different blocks throughout your quilt, making it easy to create beautiful, unique quilts.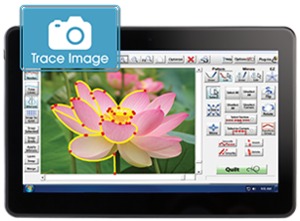 Trace Images: Recreate your original photos or art with this feature. Simply import a photo and use the PatternCAD to trace it and reproduce on your quilt. Simply click "Multiple" to outline your image and use the design just as any other pattern.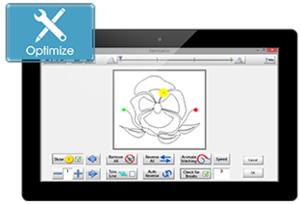 Pattern Optimizer. Easily fix and cleanup your work with the Pattern Optimizer feature, adjust start/stop points and fix breaks in your pattern. The "Animate" feature allows you to view a preview before it stitches so you know it's right before you sew.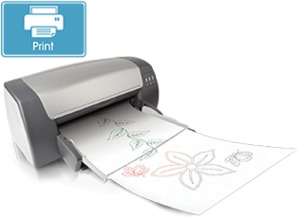 Print Your Patterns. Print a single pattern, the whole row, or the entire quilt from here. This provides a preview of how your quilt will look. Or, use it to trace onto your quilt for free-motion sewing. Simply set the pantograph to print across multiple pages.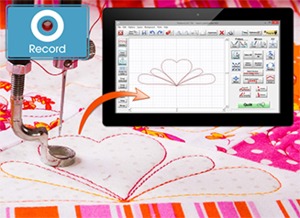 Record Free-Motion Quilting: The ultimate feature for designing your original work. Trace a pattern or set the software to record your motion to sew or save for later use. Start, edit, stop, re-record.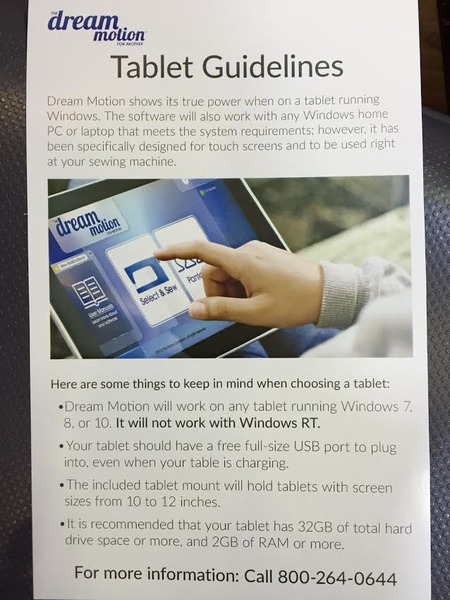 Dream Motion Optional Tablet Guidelines