01/14 NEW FEATURE:
The Reliable thermostat reset system!
• Protects your iron from heat damage when drained
• Automatically shuts down heating element when water level is low
• Simply refill the unit and push the new RESET button to resume!
• Newly standard on the
i300
,
i500
,
i600
, and
i700
models from Reliable!
---
*The 3000IS boiler comes with the i30 iron connected directly to it (the solenoid valve is inside, not outside like our larger models) so it can not be changed to i60 iron
Gravity Feed irons are history! Why settle for non-pressurized steam, when you can have 35 psi pressurized steam with built-in boiler generator? 15 minute heat up to 2 hours steam.
WHY BUY AN 3000IS?
The 3000IS is the perfect entry level ironing system for those looking for a compact, professional quality product. Using higher grade components including an all stainless steel outer shell, the 3000IS is the perfect choice for those looking for a robust, and simple ironing station package.
IT'S ALL ABOUT THE STEAM.
The 3000IS excels at producing quality, dry, pressurized steam. Pressurized steam is the fastest and most efficient way of ironing. It allows the fibers of the fabric to be softened quicker, with the weight and heat of the iron laying the fibers down flat. This creates the crisp and clean finish required by professionals.
ABOUT THE 2100IR IRON.
The 3000IS ironing system uses our 2100IR iron. The 2100IR has become the industry standard in professional irons. It's lightweight (3.9 lbs), comfortable (cork handle) and uses the same high standard parts (thermal fuse, thermostat) that has made the 2100IR so widely used by fabric care professionals.
BUILT TO LAST.
We understand that the quality of an ironing station is only as good (no matter how nice it looks) as what is inside it. This is why we use the best components available including 12-gauge wiring throughout and an all stainless steel steam tank to eliminate the chance of rust.
FEATURES
Low water light indicator - auto shut off for boiler only

Regular tap water

35 p.s.i. operating pressure = DRY STEAM

12-gauge heavy-duty wiring

Stainless steel tank and outer casing

Professional i30 steam iron

Up to 1.5 hours of continuous steam

Reliable Warranty Information (.PDF)
US Warranty 2-year warranty
Non-US Warranty: 30 days parts and labor
Other Images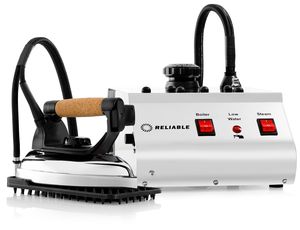 Reliable 3000IS/i300 Pro Steam Generator Boiler+i30/2100IR Steam Iron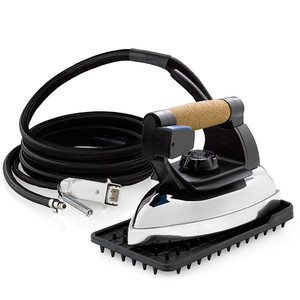 PROFESSIONAL IRON
The 2100IR iron with 6' steam hose is lightweight (3.9 lb.), comfortable (cork handle), and uses the same high standard parts (thermal fuse, thermostat) that has made it the #1 choice of professionals.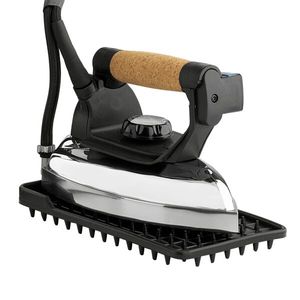 HEAT RESISTANT IRON PAD
The 3000IS is supplied with a heat resistant silicone-rubber iron pad to rest the iron on. The iron can be safely left on the pad for extended periods of time.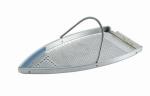 i30T Teflon shoe (optional)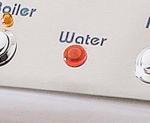 Low water light indicator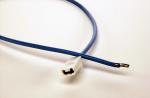 12-gauge, heavy duty wiring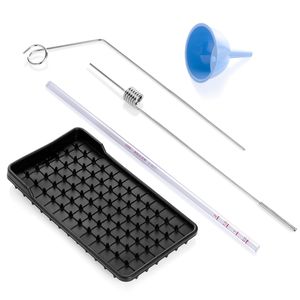 ACCESSORIES
Each 3000IS steam iron station comes complete with a water funnel, a water level measurement stick, 2-piece iron cord support and our silicone iron pad.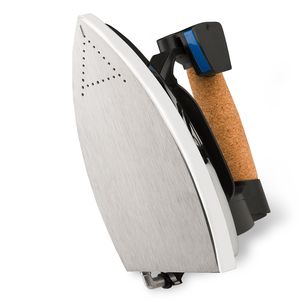 ALUMINUM SOLEPLATE
The 2100IR's iron uses an easy to clean aluminum soleplate with holes at the tip for maximum steam penetration.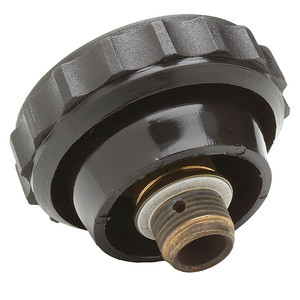 4 SAFETY SYSTEMS
The 3000IS has 4 safety systems including a pressure switch, probe safety thermostat on the heating element, safety cap with safety valve, and a low water indicator.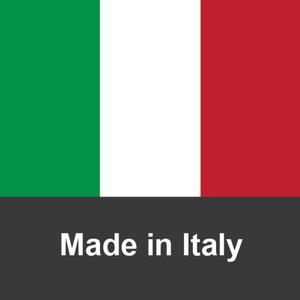 MADE IN ITALY
Made in Italy with strict attention to quality components and construction. Designed to please aesthetically and to go beyond expectations for performance.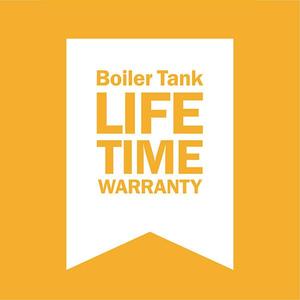 LIFETIME GUARANTEE
Lifetime product warranty policy applies to all Reliable Corporation pressurized steam boiler tanks. See warranty document for details.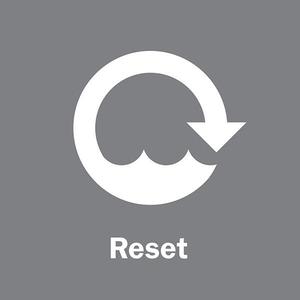 THERMOSTAT RESET BUTTON
Say goodbye to burnt out heating elements. The thermostat reset system is the ultimate protection for your investment, automatically shutting-off the heating element when the water is low.
Tricia, Virginia
I have had four gravity-fed irons for use in my business, but they do not compare with the Reliable i300!!! There are three private full-service bridal shop forums in which I participate and I have recommended other bridal shop owners check out not only the Reliable i300 but also check out www.allbrands.com for their sewing and pressing needs.

Angela E., Chandler, AZ
There was an issue with the zip code on my order matching my credit card address & it took numerous phone calls to clear it up. It would have been good if after everything was OK'd that a confirmation email or voicemail was sent.