* Synchrony Bank Sewing & More Fixed Payments 0% No Interest Financing with approved credit!
Click HERE to Apply Online for Synchrony Bank Sewing and More Credit Card Approval to use for Online Checkout or in AllBrands stores

LAURASTAR 2 YEAR LIMITED WARRANTY FOR USA
The steam will not shrink or distort your fabrics, kills up to 99.999% of germs in your fabrics, and won't leave any stains or watermarks on your fabric. Smart has slightly more steam because of the bigger boiler.
Laurastar conducted highly specialized tests with an independent laboratory in the US. The results confirm that our exclusive steam kills 99.9% of corona in textiles. No contact with the soleplate of the iron is necessary for this to happen. It, therefore, becomes a major asset for individuals and professionals to naturally disinfect materials and surfaces, without having to use a single chemical substance.
Connected for smarter ironing. This ironing system uses Bluetooth technology to connect to the mobile application and acts as your coach to beautify your clothes. The user-friendly system is an innovative combination of performance and simplicity. From its advanced technology to its ingenious design, everything about it makes your life easier and your ironing perfect.This system includes a professional iron, 4-speed active board, and the thermostat's perfect temperature.
Removable water tank

Integrated wheels

Cable rewinder

Start and auto stop



The Laurastar brand strives for quality and excellence. Though already recognised as the world's leading specialist in ultra-fine and powerful steam, it is constantly innovating to push the limits of perfection. Pulse steam, 3D active soleplate, automatic steam, active board and professional iron are all unique technologies which help you to obtain unparalleled ironing results.


Professional Iron - All Laurastar irons are equipped with a unique professional soleplate. It diffuses an ultra-fine, powerful steam which adapts to all kinds of fabric and allows you to steam your clothes vertically. Its round shape prevents creases.

Active Board - Equipped with a blower and vacuum system, the Laurastar active board protects your fabrics whilst breathing air into your clothes. The blower system automatically positions the fabric optimally on the board. It creates a cushion of air to prevent creases. As for the vacuum system, it allows you to hold the clothing firmly on the board, making it easier to iron out creases.

All Laurastar irons shipped after April 2020 allow the auto shutoff feature to be turned on and off.






US Warranty 2 Year Limited Warranty
Extended US Warranty: Extended Warranty Available
Non-US Warranty: 30 days parts and labor
Specifications
GENERAL FEATURES
STEAM PRESSURE: Constant pressure, 3.5 bars (double volume)
AUTONOMOUS IRONIN: Unlimited
DEVICE POWER: 2200 W
VENTILATOR POWER: 7.2W, 4 Speeds
STEAM READY LIGHT: Yes
IRON:
IRON SOLEPLATE: Aluminium, brushed finish
IRON REST: Yes
IRON WEIGHT: 2.4 lbs
WATER TANK:
TANK CAPACITY: 38 oz.
WATER LEVEL VISIBLE: Yes
TANK EMPTY LIGHT: Yes
TANK HANDLE: Yes
ANTI-LIMESCALE TREATMENT:
LIMESCALE SYSTEM: Yes
TYPE OF LIMESCALE SYSTEM: Filter cartridge
DIMENSIONS AND WEIGHT:
DIMENSIONS OF THE SURFACE: 49 x 16.5 in
DIMENSIONS WHEN FOLDED (H X L X W): 54 x 16.7 x 8.6 in
DIMENSIONS WHEN UNFOLDED (H X L X W): (32.6-41) 52 x 16.7 x 8.6 in
HEIGHT ADJUSTABLE: 32.6 to 41 in
LENGTH OF ELECTRIC CABLE: 7.5 feet
LENGTH OF STEAM CORD: 6.89 feet
TOTAL WEIGHT: 42 lbs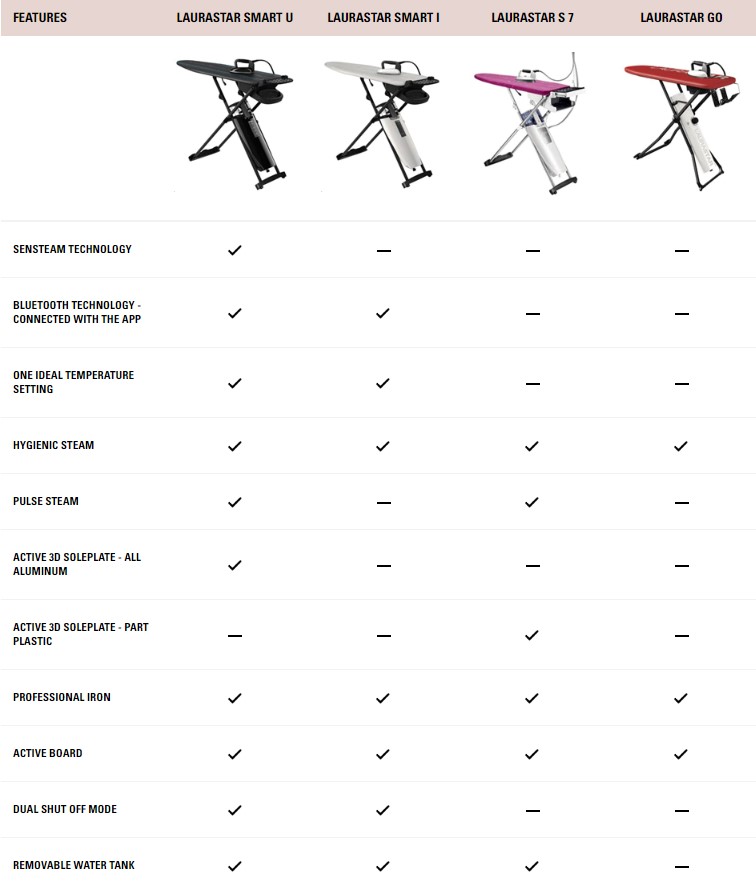 HYGIENIC STEAM WHICH ELIMINATES UP TO 99.999 % OF BACTERIA
The Laurastar range features a unique type of steam, which purifies fabrics deep down. It eliminates the organisms that cause the allergies of modern living (humidity, insulation, heating, etc.) and prevents them from multiplying. Its high temperature, its ability to penetrate fibres, and its power mean that this unique steam destroys dust mites, bacteria and other fungi that resist warm wash cycles (40°C). Laurastar steam ensures that your clothing and linen are completely clean and hygienic.
Other Images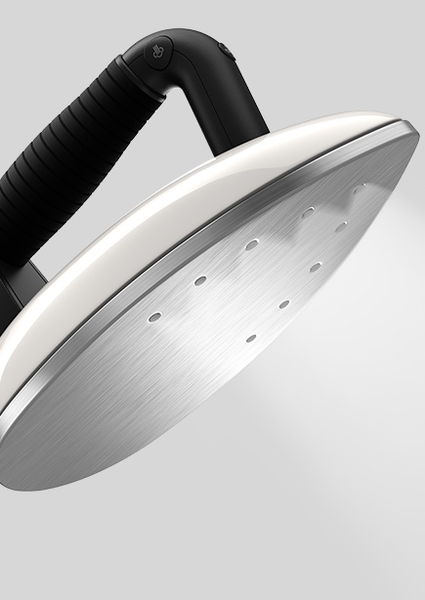 Connected for smarter ironing.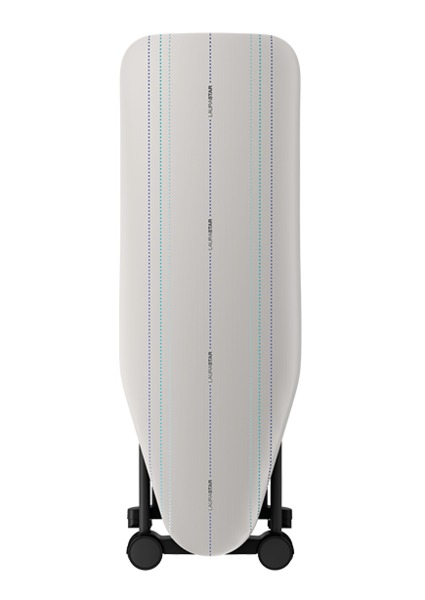 LauraStar Smart I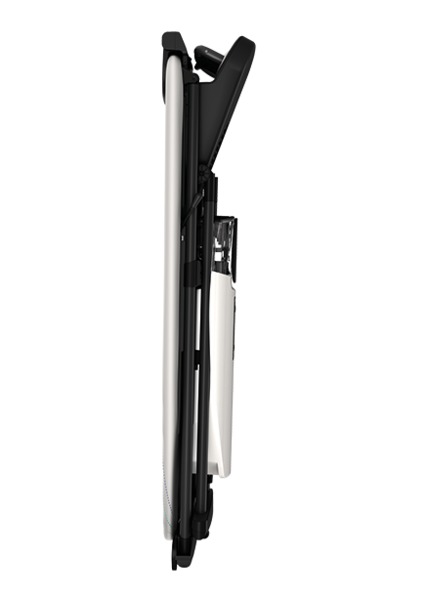 LauraStar Smart I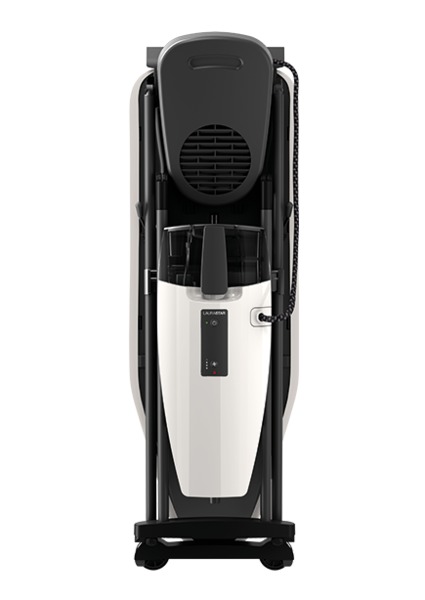 LauraStar Smart I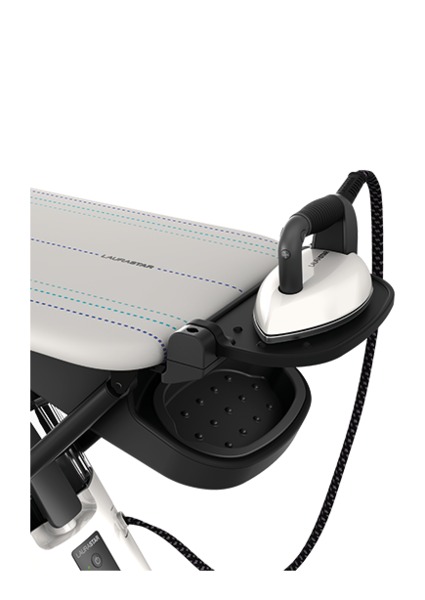 Active board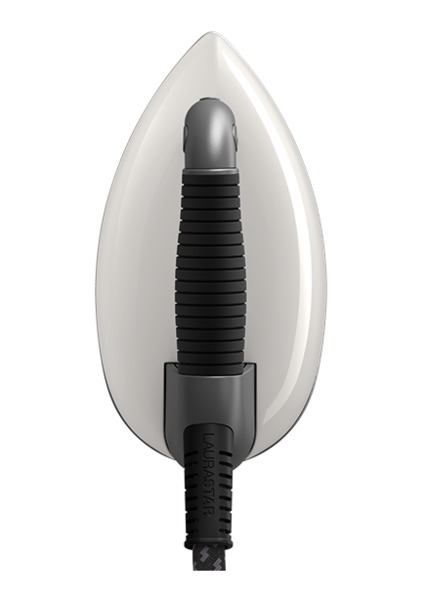 LauraStar Smart I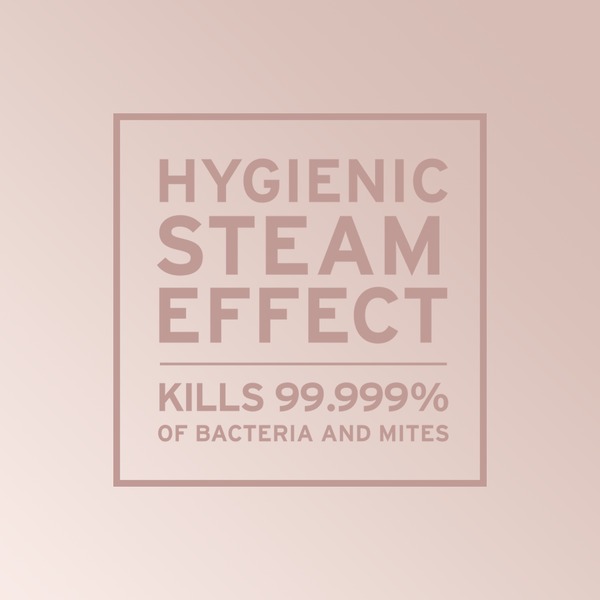 LAURASTAR Dry Microfine Steam (DMS), a unique technology, helping you be more efficient and precise. The steam will not shrink or distort your fabrics, kills up to 99.999% of germs in your fabrics, and won't leave any stains or watermarks on your fabric.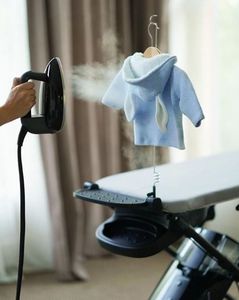 Freshens and removes wrinkles.
Bundle & Save
Get additional savings when you purchase any of these items along with this product.