This event is going to be OUT OF THIS WORLD!
Don't miss your chance to be a part of our 2 Day Hands-on In-the-Hoop, 502 Party! Featuring Anita Goodesign!
This class will feature fan favorites like door décor, cork coasters, bottle aprons, and more! Attendees will also receive exciting bonus content with exclusive videos, which are only available on the In the Hoop 502 USB. These videos will highlight tips, tools, tricks, techniques, and more!!
The projects you can create after taking this class will keep you thinking outside the hoop! You'll see how we create our popular door décor designs, zippered bags with the landscape technique, unique toppers for towels, and a freestanding notions pocket.
Want to know more? We thought so! You'll also see the magic behind creating fun magnets, doilies, embroidered wreaths, and even fun designs for the furry friends in your life – your pets! Just like the other University classes, you'll receive a binder with tons of tutorials and education and, of course, your USB with all of the designs - enough to make you flip your hoop!
For the FIRST TIME EVER, on that USB will be exclusive, never before seen videos. The videos will be on topics like using Burmilana threads, our fan favorite tips and tricks on things like hooping, interfacing, and notions, dolling up your doilies and sew much more - your hoop will flip again!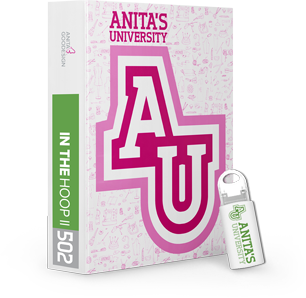 This Will Be The Best Embroidery Event That You Ever Attended!
One of our highly trained educators will teach you how to create some of our favorite designs and projects. When you attend Anita's University, you'll learn our machine embroidery techniques in a hands-on, team-sewing environment.
WHAT'S IN IT FOR YOU?
Just for attending an event, you will receive a 3-ring binder including 200+ pages of the educational curriculum presented at the event, printed in full color for your reference at home. The binder also includes a USB stick loaded with over 100 designs that are exclusive to each University course.
WHY DO CUSTOMERS LOVE OUR EVENTS?
Anita's University courses provide the best education to both new and veteran machine embroidery fans in a fun, hands-on format. Our events are comprised of multiple curriculum options that focus on education and cater to many different interests within the industry!
WHAT'S INCLUDED AT AN EVENT?
Special gifts and prizes when signing up for an All Access membership

Our deepest discounts on all of our products

The ability to purchase event only products like All Access Back Issues and our retired Anita's University binders

A chance to WIN prizes and giveaways through fun drawings

Sign up for an Anita's University class today and experience learning in a new and fun way! You'll get to stitch out projects in our hands-on team-sewing environment.

Each attendee will be able to choose which design they want to sew within a certain technique which means you'll get to see many different stitch outs – peeking on your classmate's work is encouraged at Anita's University!



Specifications
ABOUT OUR EVENT
•Gilruth Center at NASA Johnson Space Center•




2101 E NASA Pkwy, Houston, TX 77058
Time:

Friday, March 6th, 2020 - 9:00 AM to 5:00 PM
Saturday, March 7th, 2020 - 9:00 AM to 5:00 PM
Doors Open at 8:00AM Each Morning




Bryan Russell Anita Goodesign National Educator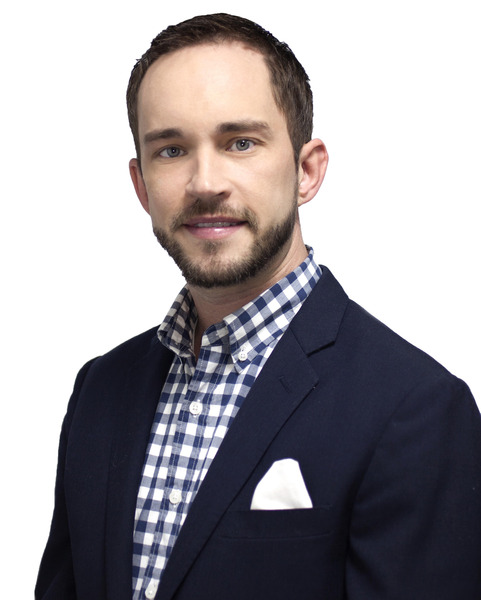 Aside from Being an Event Educator, Bryan is also in the Creative Department as a Creative Assistant. When he's not out on the road doing events he is responsible for helping to com p with design as well as testing the sogtware by stitching everything out. He helps write tutorials, and you will also see him in some workshops. With over two decades of experience in customer service, events, and retail, Bryan is excited about bringing all his professional experiences together to host Anita Goodesign's events.

2019 Anita Goodesign Highlight Videos








---
For more information about Anita Goodesign™:
Official website: www.anitagoodesignonline.com

Official Facebook Page: Anita Goodesign
Included Accessories
Don't be tardy for class! For only $99.99 all attendees will receive: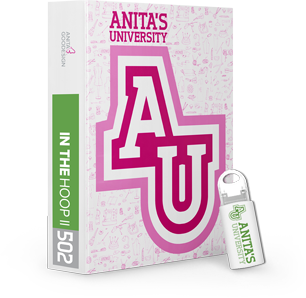 • A 3‐ring binder with detailed step‐by‐step tutorials
• A USB stick with over 100 designs and exclusive tutorial videos!

and More!

• New special class pricing on all products and machines
• Exclusive sneak peeks on new techniques & new collections
• Each team will stitch out 7 hands‐on projects on state‐of‐ the‐art machines
• New fun ways to win prizes
• Use of top‐of‐the‐line equipment
• Lunch and plenty of chocolate included each day



Other Images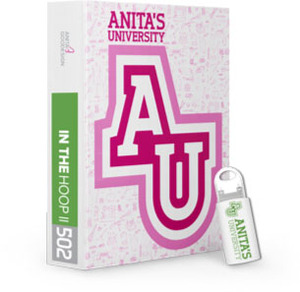 • A 3‐ring binder with detailed step‐by‐step tutorials • A USB stick with over 100 designs and exclusive tutorial videos!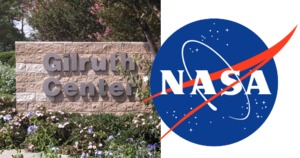 Gilruth Center at NASA Johnson Space Center. 2101 E NASA Pkwy, Houston, TX 77058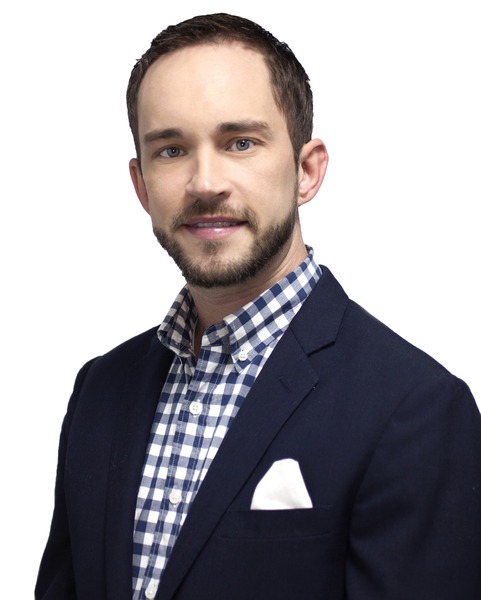 Anita Goodesign National Educator: Bryan Russell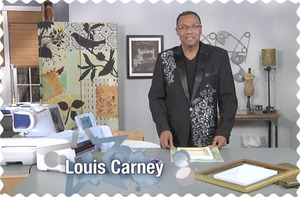 Special Guest Brother National Educator Louis Carney:

Louis began his sewing career at the early age of 12 in his hometown of Kansas City, Missouri, where he studied tailoring, design and visual merchandising in advanced curriculum in prep school. After college, he began his career in the sewing machine industry, which included working with stores in Chicago and New York City where he now resides.

Louis has taught in all 50 states and Mexico, lectured in London and worked with machine product development in Sweden. With a focus on interiors, his special attention to detail, congenial class atmosphere & beautiful samples, his classes always fill to capacity. His familiarity with machine products and industry knowledge ensures a fun and informative time to be had by all. Design influence utilizing embroidery software, segers/coverstitch and long-arm, SD quilting machines, are some of his favorite past times. Creative Sewing Techniques by Machine and More Creative Sewing Techniques by Machine , both published by AQS are books Louis has contributed to with fantastic step by step projects!

Mr. Carney has an illustrious list of clients, including, but not limited to: Bernadette Peters, Sara Jessica Parker, Tommy Mitolla, Dr. Ruth, Mary Fisher, Nancy Wilson, the Rockefellers, Kristina Wildentstein, Kathleen Glynn (Mrs. Michael Moore), Mrs. Sidney Poitier, Martha Stewart Inc and Vera Wang Inc., as well as the Broadway musicals productions of "The Lion King" and "Riverdance. He has also worked with the artist for Addidas.

Janice T, Richwood TX
This is for an Anita Goodesign program and the first I will be attending with All Brands. I moved to the area (LAKE JACKSON) almost 5 years ago but have continued to go back to Austin to Sew Much More, where I was a customer for 20 years). I'm looking forward to meeting your staff and establishing a "local" store. I love my Austin sewing family and hope to get the same experiences locally.

Fran M, Mont Belvieu TX
Excited about Houston getting the 502 class. I have felted that we have been getting seconds . It has seem that Baton Rouge and San Antonio has been getting the latest and the greatest. I love to attend classes and especially Anita's.