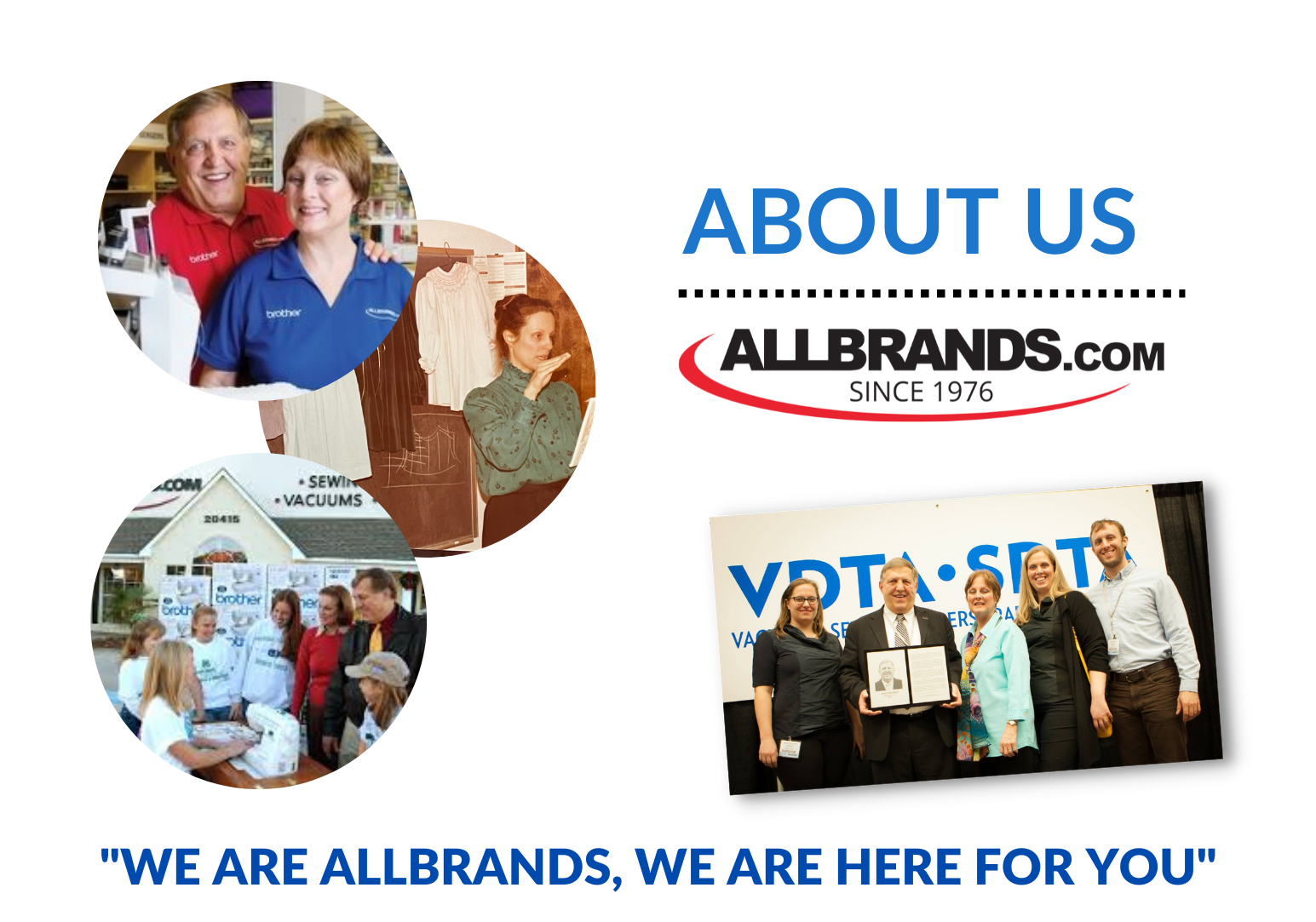 John M. and Annette Douthat, the passionate marital team behind our brand, have been in the sewing business since the mid-70s. Together, they have spent forty years cultivating AllBrands.com as their pride and joy, setting an example for competitors everywhere on how to properly offer superior customer service and unbeatable satisfaction. Still active within the company today, John is a regular at our weekly meetings, as vibrant and passionate as ever before. A walking encyclopedia of sewing machines and repairs, he can be regularly found bouncing ideas off of his tailor-picked staff through email, discussing business propositions with vendors and salesmen, and attending conventions.
Back in 1995, it was the suggestion of their preadolescent son, John F., which prompted the senior John M. to consider a website. At the time, the Internet was just pulling itself out of its infancy, long before the dot-com bubble burst of 2000. The World Wide Web was a new frontier, offering limitless potential to some, but nothing more than a gimmick to others. Regardless to say, John and Annette took their business online, becoming the first sewing and vacuum business on the Internet. John and Annette have been very involved in the community to give back. Through philanthropic endeavors, donating machines, or various charity work both John and Annette have found various outlets to give back to the community. Now, we are a proud retail member of Be the Difference Foundation lending our support to fight Ovarian Cancer.
In 2015 John M was inducted to the Vacuum & Sewing Dealer Trade Association's Hall of Fame. He is only the second person in Louisiana to bestowed this honor the other being David Oreck founder of the famous Vacuum Company Oreck Vacuums.
See what else we are up to by visiting our blog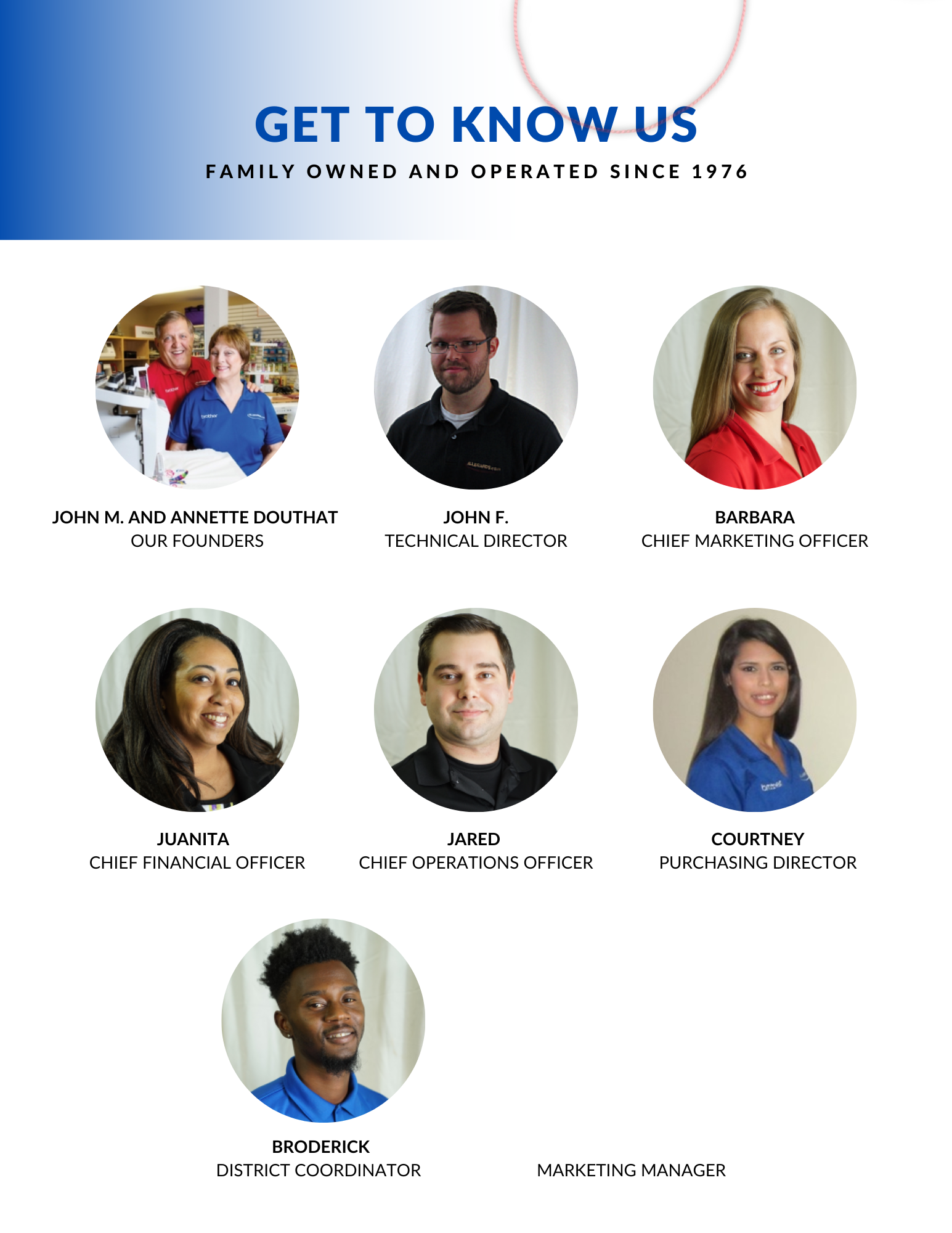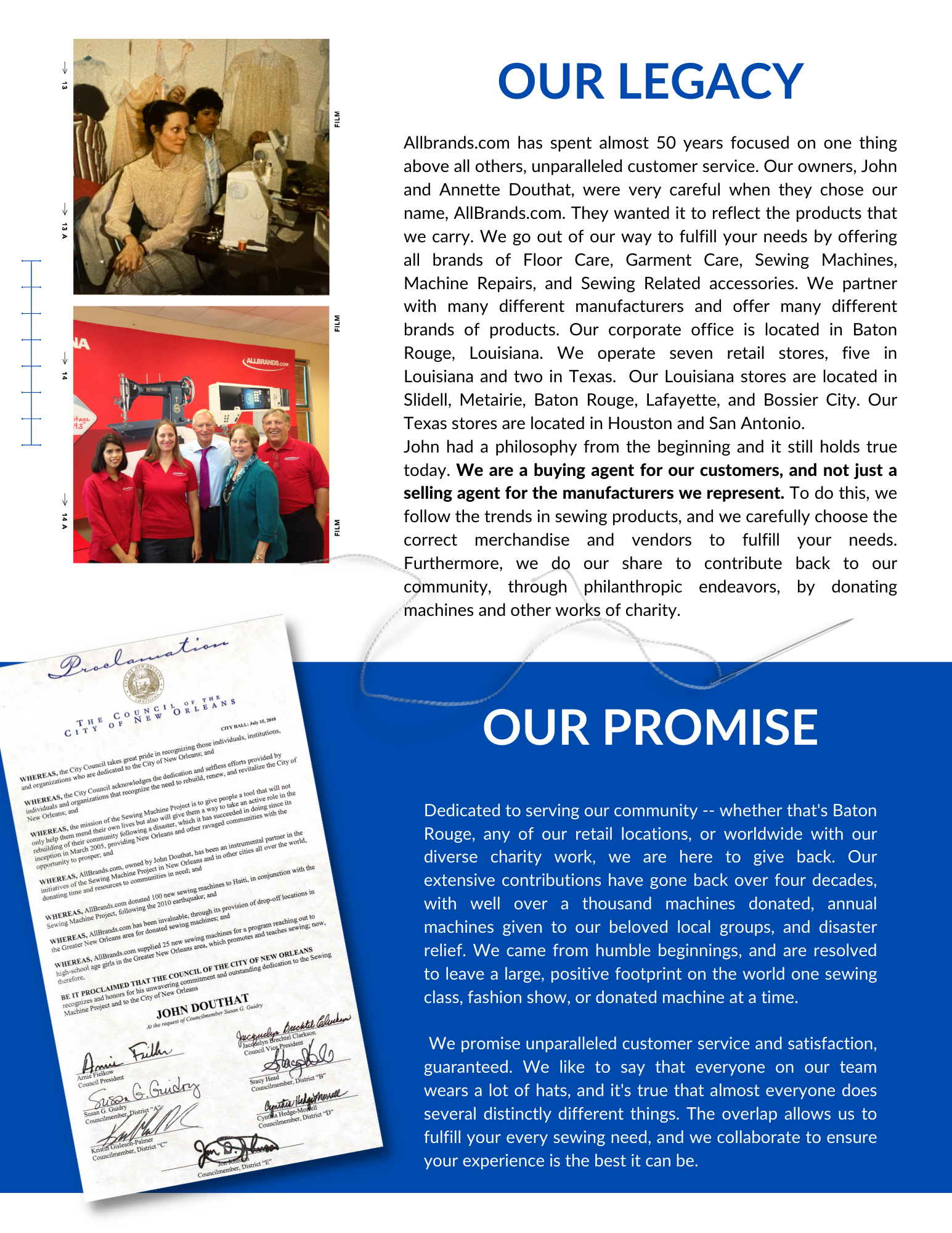 It is things like these kinds of basic principles that set us aside from the rest. Walk into any of our brick-and-mortar stores and you'll see the same thing. The stores are filled wall to wall with merchandise, personally chosen to cater to your creative projects. You will also find a warm, inviting staff of sewing specialists, who are ready to answer your questions and help you with your projects. We carry a broad selection of specifically-chosen Sewing Machines, Embroidery Machines, Quilting Machines, Sergers, Fabric and Accessories. If on-line shopping is what you prefer, we offer a very comprehensive website that hosts over 20,000 products to serve your needs.
Both in our retail stores and on-line, we strive to be your all-in-one shop for anyone from the novice seamstress to the veteran designer.