01/15 New Feature:
The Reliable thermostat reset system!
• Protects your iron from heat damage when drained
• Automatically shuts down heating element when water level is low
• Simply refill the unit and push the new RESET button to resume!
• Newly standard on the
i300
,
i500
,
i600
, and
i700
models from Reliable!
---
Note: We are pleased to announce that the Reliable i500 Ironing Station has been updated. The new model features a RESET button that protects the heating element and will prevent it from burning out and comes with an updated, modern stainless steel exterior. And of course our exclusive Lifetime boiler tank warranty. The new i500 replaces the old model shown in the picture on this page..
The new and improved i500 is now in stock and also available with the optional 11.5' steam hose set.
Please note that the UPC code for the new model (with standard length hose set) is #885885003267
Reliable i500 Steam Generator Boiler with i30 Iron Head, 110 Volts, 700 Watts, 12 Amps, 2.5 Liter Stainless Steel Tank, 4 Bar 50 PSI Steam Pressure, 4 Hours Operation, Auto Boiler Shut Off, 20 Pounds with Iron, Made in Italy
The
Reliable™ i500
professional ironing system will make all of your ironing tasks easier.
The 2.5 liter stainless steel tank will provide hours of continuous dry steam. Standard features include a low water level indicator, quick disconnect for the steam and electrical connection, and of course, Reliable™'s trusted reputation for building quality, long lasting equipment.

Made in Italy


Professional quality components – built to last
Reliable understands that the quality of a boiler/iron is only as good (no matter how nice it looks) as what is inside it. This is why we use 12-gauge wiring throughout, a ceramic (not plastic) terminal block, and an all stainless steel steam tank to eliminate the chance of rust.


Automatic shut-off – with light indicator
A sensor on the element automatically detects when the water level is low, and shuts itself off. A light will come on, telling you it is time to refill the tank.


Regular tap water
The i500 is easy to use and to operate. Simply fill it up with regular tap water, plug it in, and in 10 minutes you will have beautiful dry steam.


Pressure gauge feature
All Reliable™ Steamer boilers have a built-in pressure gauge so you don't have to guess what the operating pressure is. This is an important safety feature, and one you will not want to live without once you have used it.


50 P.S.I. operating pressure = DRY STEAM
Others promise dry steam, but our i500 delivers the dryest steam in the industry with a regular operating pressure of 50 P.S.I.


Professional steam iron
We didn't cut any corners with the i500. We use the same iron that we use on our most expensive boiler/iron systems. The iron has a unique labyrinth system that separates the water from the steam, guaranteeing dry steam.


Includes Adjustable Steam Regulator Solenoid Valve on Boiler

4-pin (quick disconnect) plug for electrical connection.

Up to 4 hours of continuous steam.

Product Brochure - PDF

Reliable Warranty Information (.PDF)
US Warranty 2-year warranty
Non-US Warranty: 30 days parts and labor
Specifications
Electrical: 120v Or 220v
Water Capacity: .66 U.s. Gallons – 2.5 L
Operating Pressure: 50 Psi – 3.44 Bar
Wattage: 1000w / 800w
Standard Iron: 2100ir - 7' Steam Hose
Power Consumption: 15 Amps
Tank Construction: Stainless Steel
Low Water Indicator: Standard
Steam Connector Type: Quick-release
Net Weight: 17.2 Lb – 7.8 Kg (With Iron)
Shipping Weight: 21 Lb – 9.5 Kg
Product Dimensions: 14" X 8.75" X 10.5"
Shipping Dimensions: 16.5" X 12.4" X 17.7"
Electrical Approval: Cetlus
Country Of Origin: Italy
Warranty: Limited 1 Year, Lifetime Tank
Other Images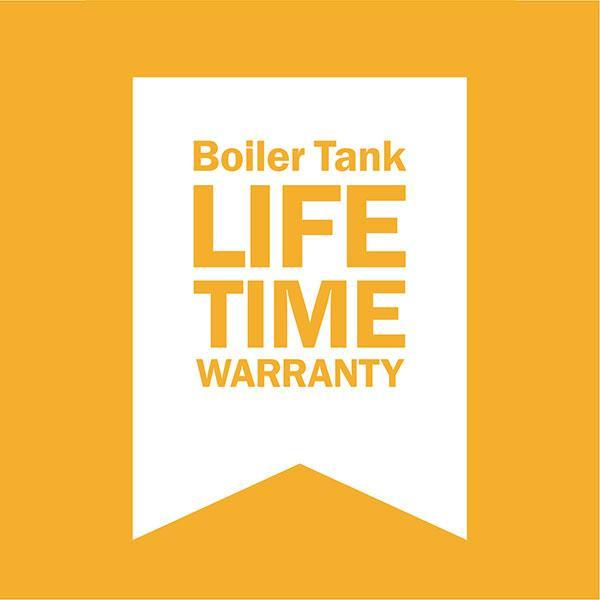 LIFETIME GUARANTEE Lifetime product warranty policy applies to all Reliable Corporation pressurized steam boiler tanks. See warranty document for details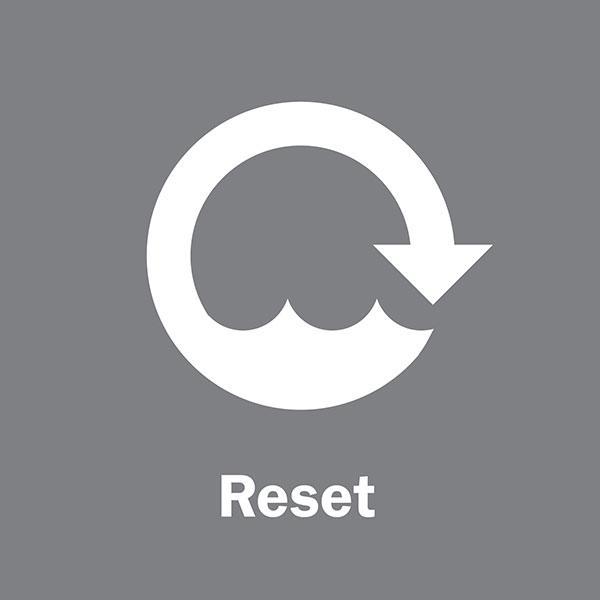 THERMOSTAT RESET BUTTON Say goodbye to burnt out heating elements. The thermostat reset system is the ultimate protection for your investment, automatically shutting-off the heating element when the water is low.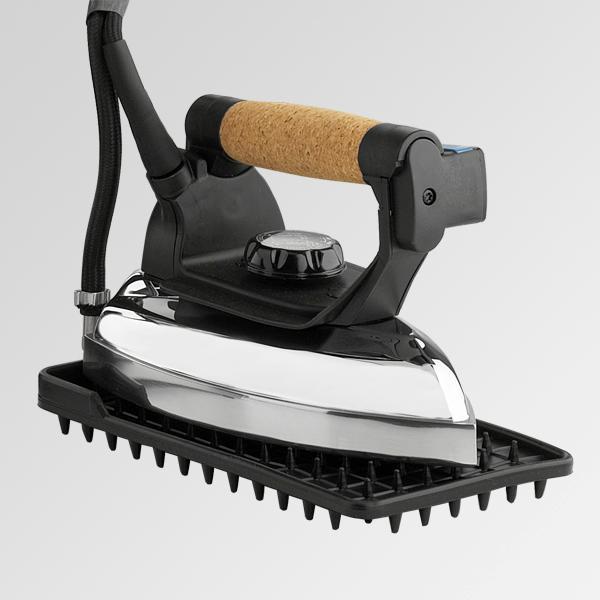 I30 IRON The i30/120V iron with 7' steam hose and quick connects is lightweight (3.9 lb.), comfortable (cork handle) and uses the same high standard parts (thermal fuse, thermostat) that has made it the #1 choice of professionals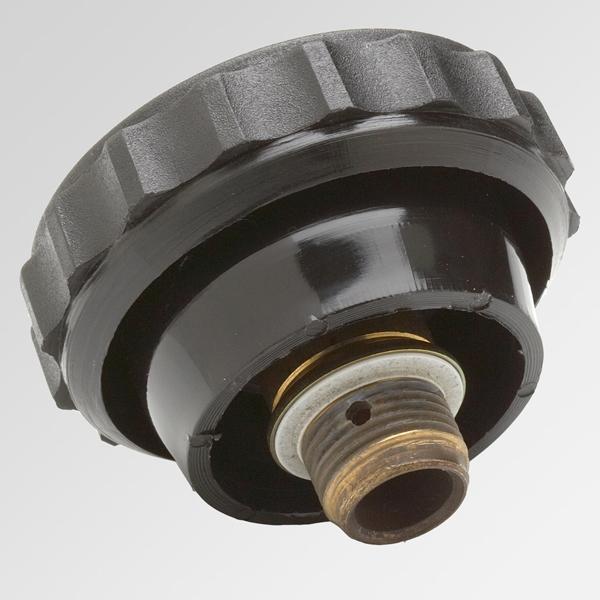 4 SAFETY SYSTEMS The i500 has 4 safety systems including a pressure switch, probe safety thermostat on the heating element, safety cap with safety valve, and a low water indicator.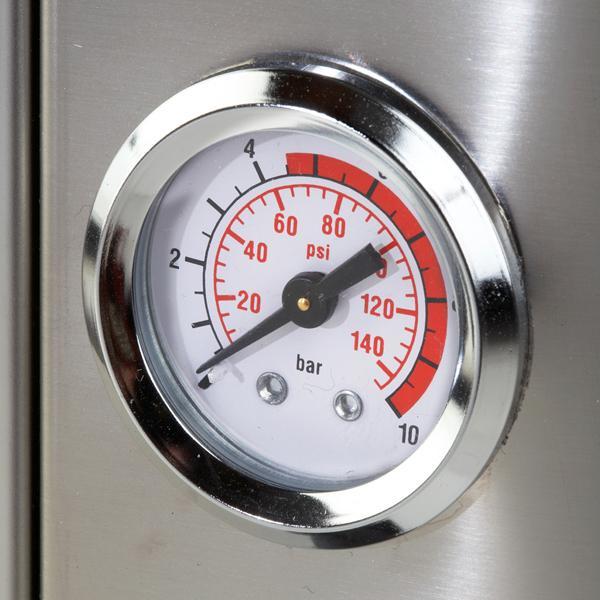 PRESSURE GAUGE A pressure gauge is standard on the i500. It gives you a constant, visual indicator of the internal boiler pressure.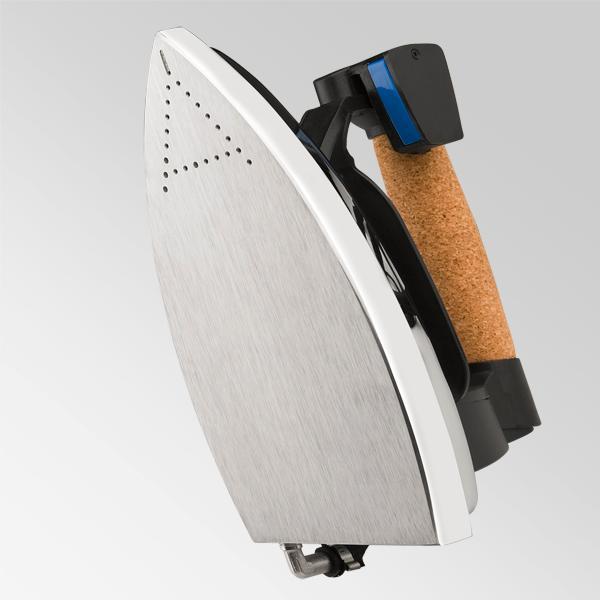 ALUMINUM SOLEPLATE The i500's iron uses an easy to clean aluminum soleplate with holes at the tip for maximum steam penetration.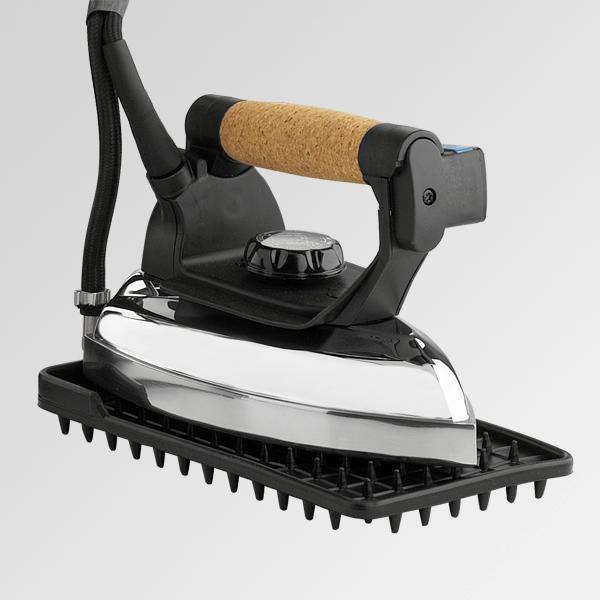 HEAT RESISTANT IRON PAD The i500 is supplied with a heat resistant silicone-rubber iron pad to rest the iron on. The iron can be safely left on the pad for extended periods of time.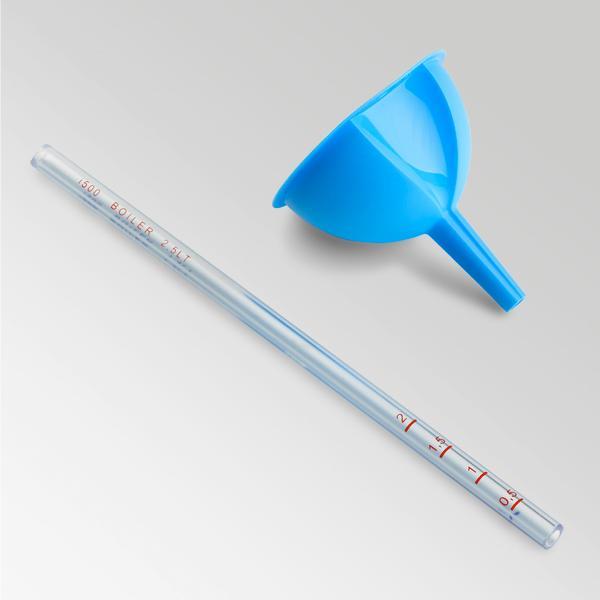 ACCESSORY KIT Each i500 steam iron station comes complete with a water funnel and a water level measurement stick.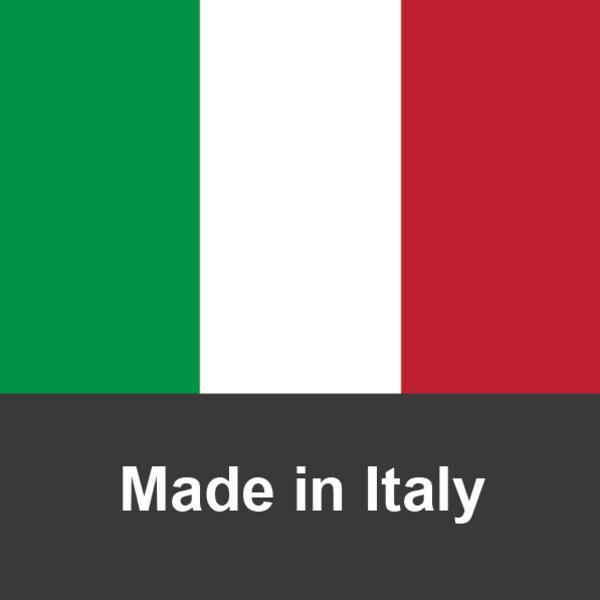 MADE IN ITALY Made in Italy with strict attention to quality components and construction. Designed to please aesthetically and to go beyond expectations for performance.