Looking for an easy to use handheld cutter? Then the WBT-1 is for you! WBT1 with 2 Blades, AC Adapter, DC Battery, Charger, it Cuts Silk, Vinyl, Kevlar
*WBT-1 Electric Scissors are twice as large, twice the power, and less expensive than the
EC1 Easy Cutter HandHeld Cord Cordless Electric Scissors EC-1 Superior, Shoe Blades, Battery Charger, 110V 5vAdapter, Fabrics to Kevlar (MC8 Elize EC1)
"I can always expect a quality product and terrific service. Pleasure doing business with AllBrands.com" Doreen F, NJ
Product Description
WBT Electric Scissors is widely used in households and various factories that need cutting 0-10MM thickness (depending on materials) .
Portable Electric Scissors Features:
1. It is convenient and portable, chargeable and electric plugged.
2. Low consumption and high energy efficiency (60 Minutes of operating time when fully charged)
3. By adopting tungsten steel blade, it is in durable service.
4. With low noise, favorable heat emission, anti-fatigue, and strong continuous work capacity.
*Cutting Range(depend on materials):
10mm: underwear ,cloth,textile ,knitwear,felt,blanket, curtain

7mm: five layer cardboard, 17 sheets of A4 paper, one sheet is 80g

5mm: leather, carpet, plastic, fiberglas, rubber

Included Accessories:
Fuselage
Cutter head A (sharp/short working life/cutting quickly for hard and thick)
Cutter head B (blunt/long working life/cutting slowly for soft and thin )
Battery
Plug battery
AC Power adapter
Charging stand

WBT-1 Portable Electric Scissors:
With Sharp/Blunt Cutting Head
Can cut various kind products of cotton and felt products within a thickness of 15mm
Can cut various kind products of cloth, textile and fabric within a thickness of 8mm
Can cut various kind products leather, rubber and Kevlar within a thickness of 5mm



Specifications



Rated voltage of charger: 100-240V

Output power: 35W

Cutting capacity: 0-10mm (depend on material)

Blade material: Tungsten steel

Charging Time: 2 hours

Operating Time: 60 minutes (Fully Charged)

Place of Origin: Fujian China

Brand Name: WBT

Machine body weight:0.376KG

Application:Industry and Household

Operate: Two using types,with cord (can continuously work) and recharge battery

Extended US Warranty: Extended Warranty Available
Specifications
Model WBT-1 is a Heavy Duty Battery powered cutter. Comes with battery and charger.
Features:
-Cuts Aramid Fibers, Kevlar® and other tough fabrics.
-Superior ergonomic design. Requires much less effort to use than cutting manually.
-Light weight and maneuverable.
-Rechargeable long lasting battery. No cord to worry about.
-Carbide insert blades for longer wear.
-Can be operated with cord and battery adapter (supplied) for unlimited cutting time.
-Short rapid strokes for intricate work.
-Not recommended for material over 1/8 inch thick due to short stroke.
-All parts included in the kit are also available as spare parts.
Product Dimensions: 230x50mm (L x W x D)

Product Weight: 278g

Weight/dimension is for the main item of this boxed product

Place of Origin: Fujian China (Mainland)

Application: Shearing

Brand Name: WBT-1

Common Type: Tailor Scissors

Material: Tungsten

Cutting capacity: 0-10mm

Cutting Range:
-Cotton and Felt = Up to 15mm
-Textile and Fabric = Up to 8mm
-Rubber and Kevlar Up to 5mm

Color: Grey

Cutter Heads: 2 ( A = Sharp, B = Blunt)

Charger: 100-240V 50/60Hz 1.0A 35W





WBT-1 Portable Electric Scissors. These versatile electric scissors run on the mains or battery and are great at cutting all kinds of materials including carbon fibre cloth.

WBT-1 Portable electric scissors for cutting fabric scarf

WBT-1 Portable Electric Scissors



Included Accessories
Electric Scissor

Cutter Head A

Cutter Head B

Power Adapter

Charging Stand

Battery

Plug Battery

User Manual
Other Images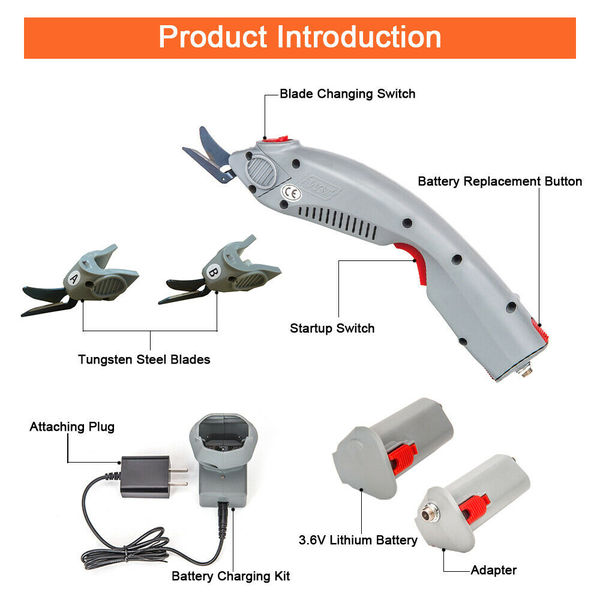 WBT-1 Electric Power Leather Portable Scissors Fabric with 2 Heads Cutting Tool.
WBT-1 battery operated electric scissors are lightweight & easy to use. Capable of cutting paper, leather, cardboard, fabric & more. Rechargeable battery and two blades included.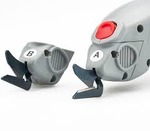 Snap In Cutter Head Options for WBT1 Portable Handheld Electric Scissors: ( A = Sharp Blade, B = Blunt Blade)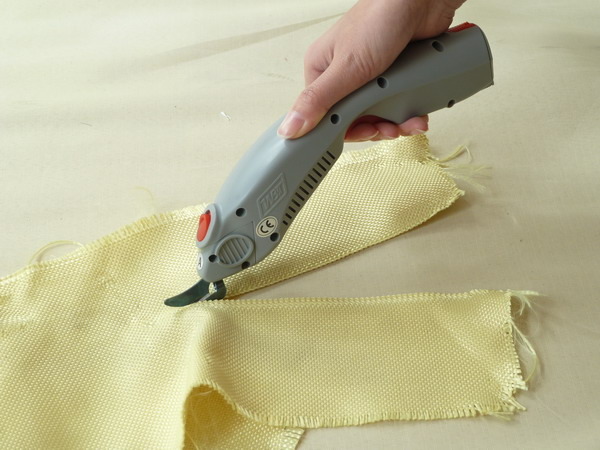 electric kevlar scissors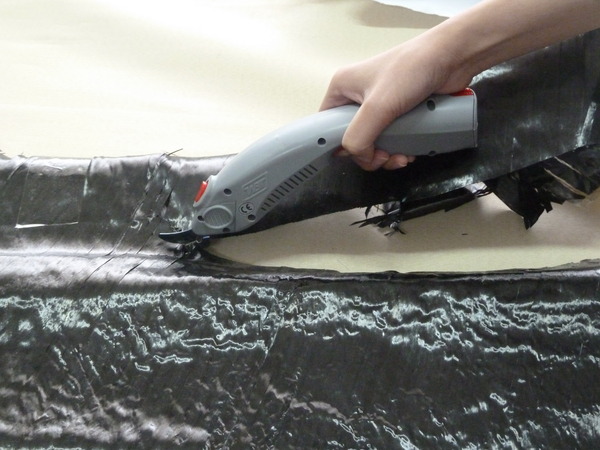 composite materials power cutting scissors.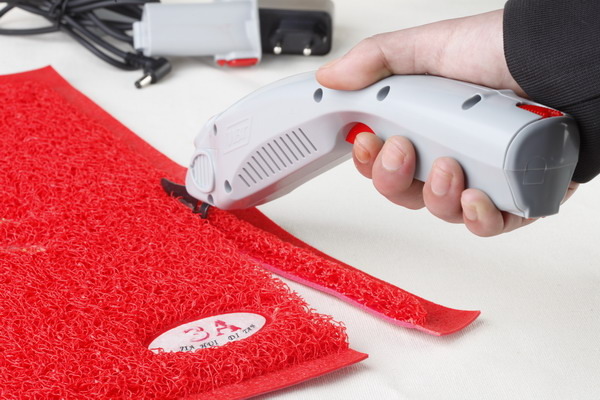 electric scissors for fabric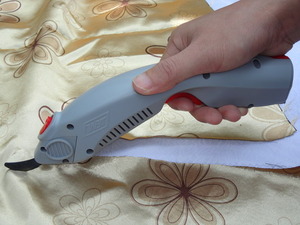 electric scissors for fabric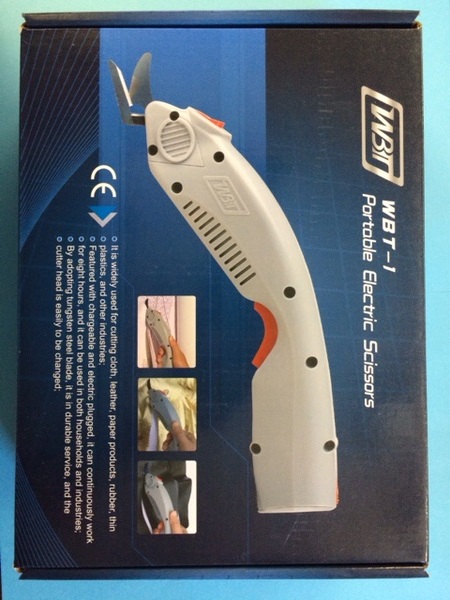 WBT-1 Rechargeable Electric Scissors. Cuts Kevlar fabric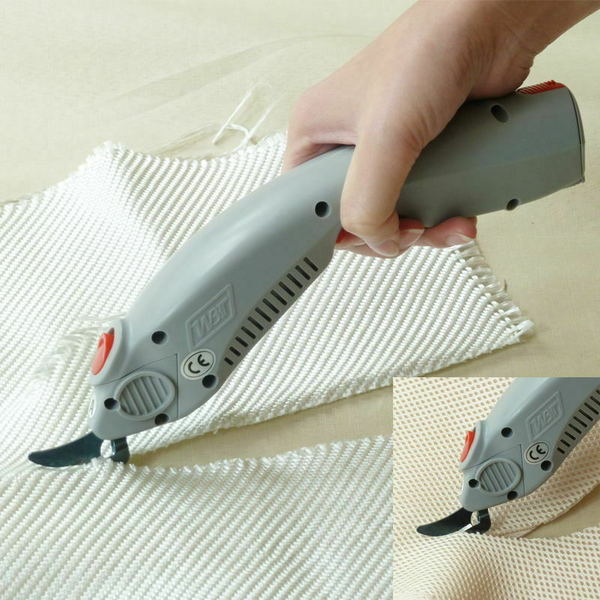 WBT1 Cord Cordless Electric Scissors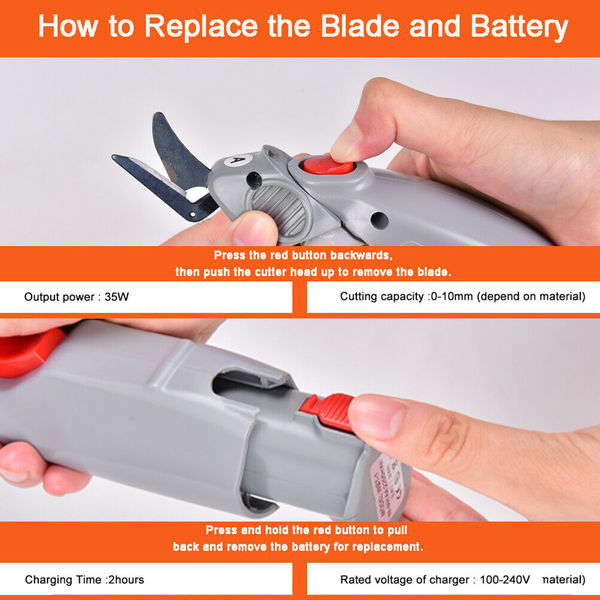 How to replace the blades and battery.
Doreen N, Interlaken NJ
I can always expect a quality product and terrific service. Pleasure doing business with AllBrands.com

Beth Y, Jackson MI
Very happy with our WBT1 purchase!

Jerry G, Houston TX
Product came quick and was a great buy will be ordering Soon for more products

Nancy F, Bedford VA
I already have a pair of these scissors and just love them but I need a new power pack and charger so it is about the same to just get everything new as to buy 2 or 3 things separately.


Bundle & Save
Get additional savings when you purchase any of these items along with this product.