Bundle & Save
Get additional savings when you purchase any of these items along with this product.
Full of technological features including the sensor steam handle, the Velocity 240IR is an advanced home iron that can take care of the toughest creases while being gentle on delicate fabrics with its eco and turbo settings. The Velocity 240IR's patented built-in steam generator produces up to 55% more steam than traditional steam irons for perfect ironing in less time. While traditional irons are prone to leaking and spitting, the Velocity irons use a patented 2-heating element and micro-pump technology that pre-heats the water and turns it into steam before it reaches the soleplate. The Velocity 240IR iron will give you perfect constant steam at even the lowest temperatures, yet are 100% safe for all fabrics.
US Warranty 1 year limited warranty on defects in materials and workmanship.
Extended US Warranty: Extended Warranty Available
Non-US Warranty: 30 days parts and labor
Specifications
Electrical: 110V
Water capacity: 1.26 cups 300 ml
Wattage: 1800W
Elements: 2
Eco-Intelligent: Yes
Anti-Scale cartridge: Built-in
Power consumption: 15 amps
Cord Length: 8.2'
Net weight: 4.05 lb 1.84 kg
Shipping weight: 4.5 lb 2 kg
Product dimensions: 12.5" x 5" x 6.5" 32 x 13 x 16.5 cm
Shipping dimensions: 13" x 5.75" x 7.75" 33 x 14.5 x 20 cm
Country of Origin: China
Electrical approval: cETLus
Warranty: 1 Year Limited
Warranty Statement
Other Images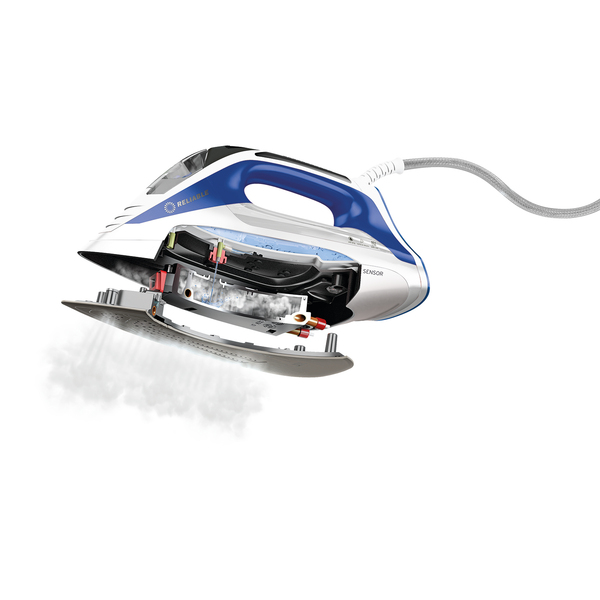 COMPACT VAPOR GENERATOR. Is continuous steam at low temperatures possible? Yes! With our patented dual heating element technology, water is heated before it reaches the soleplate, eliminating leaking and spitting.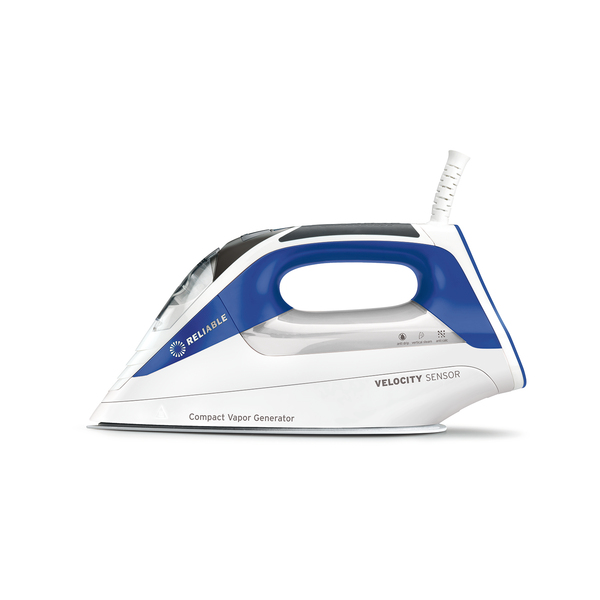 YOU'RE IN CONTROL. Ironing delicates and heavy fabrics in the same load? The Velocity 240IR has an AUTO setting that's safe for all fabrics, and a TURBO setting for heavier fabrics that need a little extra heat and steam.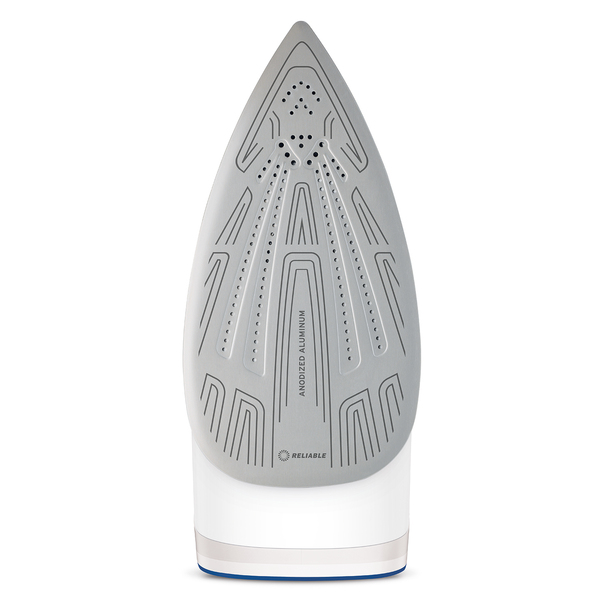 ANODIZED ALUMINUM SOLEPLATE. Gliding smoothly along fabrics, the Velocity 240IR has a scratch-resistant soleplate that is superior to ceramic and conventional soleplates.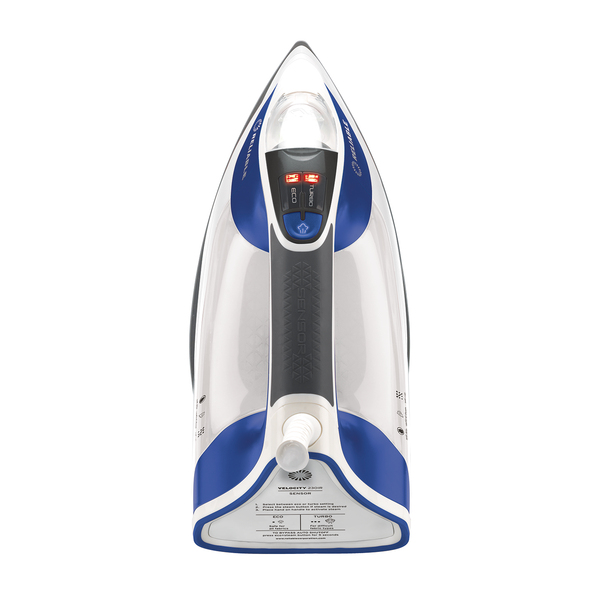 DETAILS, DETAILS... Auto shut-off with bypass, Anodized aluminum soleplate, 8'2" electrical cord Auto/Turbo setting, Dual heating with pump, Sensor touch technology, 360° swivel cord.
One thing I would double check is that the customer properly soaked their Maven filter before using it as described in the instruction manual. If not, the pump will have a harder time pulling water through the filter which can reduce the amount of steam released. That being said, our Velocity irons (current models being the 160IR, 240IR, and 270IR) have our compact vapor generator technology which does make them better at steaming than the Mavens which use pump technology. Long story short the compact vapor generator acts as a mini-boiler which generates and holds steam ahead of time, so when you touch the sensor handle it simply pushes it through the soleplate. The Mavens act more like a traditional iron where when you pull the trigger, it sprays water on the hot soleplate which causes the water to turn into steam. This could explain the difference your customer is experiencing if she is used to using a Velocity iron. Generally the only reason a customer should get a Maven over a Velocity is if they need the larger water capacity, otherwise I will recommend the Velocity every time, particularly the 240IR and 270IR which both have the sensor steam handle instead of a trigger.