*Note. The gap between two pins to hold a machine onto a flatbed cabinet or carrying case is 9 9/16" inches or 24.3cm from center of left hinge pin hole to center of right hinge pin hole.
Hard White Plastic Case is sturdier than traditional wood flatbed cases, or plastic cases with plastic latches.


Does not fit old square corner flatbed, all metal Sears Kenmore, White Rotary, Westinghouse or Domestic sewing machines from 1940's to 1970's that had off standard distance between hinge pins sockets on back of machines.

Please Note: Case bottom can be used with portable walking foot sewing machines: Alphasew PW400 and Yamata FS388 on AllBrands.com


State of the art design: Sharp looking, rich beige color

Buckle hook: Enforcement design, It wont break.

Comfortable handle: One Piece, easy to grip, durable, will handle heavy machines

Closed Base: No holes on the bottom, never worry about leaks
`Machine Sitting Cushion, to reduce vibration
Specifications
- Capacity: 17-1/2" (L) x 7-1/4" (W) x 3-3/4" (D).
- Fits regular flat bed
Actual Dimensions width 7" x 17 3/9" length and 9-3/4" from pin to pin.
Exclusive and Unique

Universal Flat Bed Case

2-in-1. For all Japanese and Taiwanese Flatbed 14.5x7" beds
flat bed


Fits all Japanese and Taiwanese Flat Beds & All Singer Long Bed Sewing Machines Order 97081 for square corner White and Kenmore machines. - dimensional weight compared to the actual weight. In addition to transportation charges, freight carriers may assess an additional oversize charge per package. - -
Other Images
41352: JA2-2 HD Hard Carry Case Standard 14.5x7" for Flat Bed Home Sewing Machines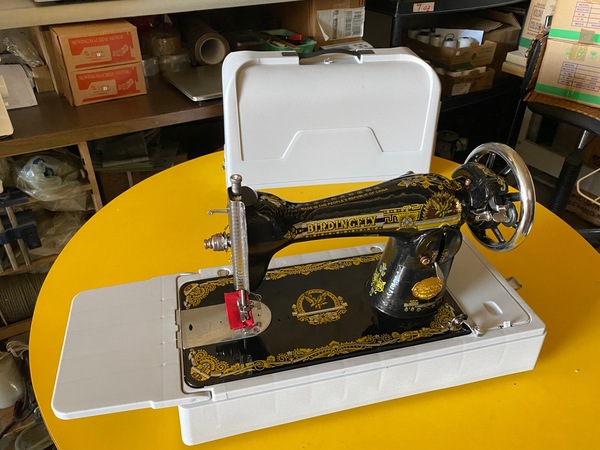 JA2-2 HD Hard Carry Case Standard 14.5x7" for Flat Bed Home Sewing Machines *Case only!*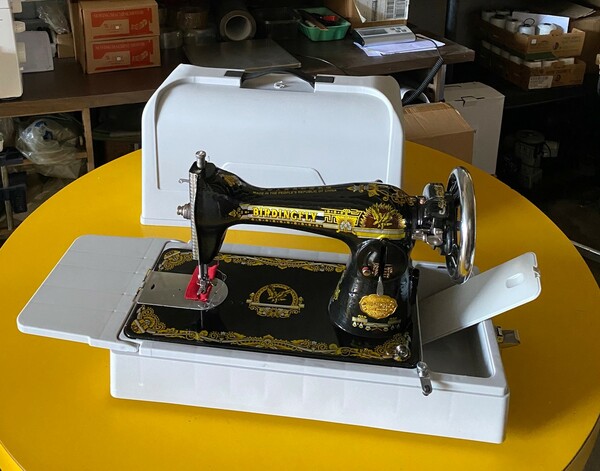 Here is a picture of the JA2-2 treadle machine head with hand crank on the machine hand wheel, but the handle of hand crank needs to be folded in before the case top will fit over the case bottom. *Case Only!*