For BERNNINA Classic & Large PRO Frames and Studio Frame
Touch PC mounted to the side of the frame
Art & Stitch and WiFi included
One-touch quick belt release system
More than 600 designs included
Discover BERNINA's state-of-the-art system for automated quilting
Whether you have a PRO Frame with a BERNINA Q 24 or Q 20 or a Studio Frame with a BERNINA Q 20 or Q 16 PLUS, we have the right Q-matic for you.
Quilting has never been easier
Automated quilting in just a few simple steps

Plan your quilt in every detail with ease

Stitch out simple edge-to-edge designs or intricate custom patterns
Multiple on-demand help functions for assistance in every step of creating and placing your quilting designs.

Design meets WiFi capability

Coming with integrated WiFi

Meets highest safety standards as it is UL® listed and approved

The Q-matic system integrates perfectly with the frame
The WiFi capability of Q-matic makes it easy to transfer designs from the PC or laptop to the Q-matic PC.

Commands at your fingertips

Easy access of all features

Change parameters with a fingertip

Different view options for a perfect quilt layout
Direct, one-click-access of all features: layout your quilt, alter designs, place designs and control the stitch out.

Full comfort while quilting

Sewhead screen according to the upcoming task

Change stitch-out parameters anytime

Confirm on sewhead screen or with toggles
The sewhead screen will change according to the upcoming task. Change parameters like upper thread tension and SPI any time during stitch-out.

Freehand quilting any time

You decide: Automated or freehand quilting

With one-touch quick belt release system

Beautifully combine digitized designs with free-hand work
Changing from automated quilting to free-hand work is easy as counting 1 … 2 … 3 due to the one-touch quick belt release system.

Move your machine with ease

EasyGlide is the power steering of Q-matic

MicroMove will place your needle exactly on spot

Integrated in sewhead interaction screens
When activated, EasyGlide will help to move the belted machine head in all directions with ease and without additional force. MicroMove will place your needle exactly on spot and where you need the first stitch to be.

Art & Stitch Software included

Designing software for longarm quilters

Access directly on the touch screen

Create your own unique quilt patterns
Thanks to Art & Stitch you can change designs or create your own unique designs – this is where your creativity come to life.

More than 600 designs for free

Included designs of well-known designers

350 free designs coming with Art & Stitch

Import formats through Art & Stitch to Q-matic
More than 250 designs from several renowned designers like Lisa H. Calle, Keryn Emmerson, Amanda Murphy, Tula Pink, Patricia Ritter, Linzi Upton and Sarah Vedeler.

Place your design with ease

Perfect design placement on your quilt

Align designs however you like

Adjust designs directly on screen using Art & Stitch or Q-Matic
Positioning has never been easier with the Grab & Drop function. Virtually attach a design and drop it in your quilt blocks or set virtual markers for easy border placement.

Tula Pink and Sarah Vedeler designs included
BERNINA is taking Longarm Quilting another step forward with the new designs of Tula Pink and Sarah Vedeler. The famous designers clear the way for a new art form, which we affectionately call "quiltbroidery"; a mixture between quilting and embroidery. The results are beautiful, intricate and artistic designs that transform every quilt into an art piece.

To achieve the best possible results, we recommend that you

Use a matching thread for Sarah Vedeler's letter designs or even better a variegated matching thread.

Keep the designs the same size. If you enlarge or reduce the design, sew out a test sample first.

Quilt in the middle of the frame.

Specifications
Thread Break Recovery

Sewhead Interaction

EasyGlide

Set Quilting Speed

Customize Design Center

Virtual Markers

Create Vector Artwork












Other Images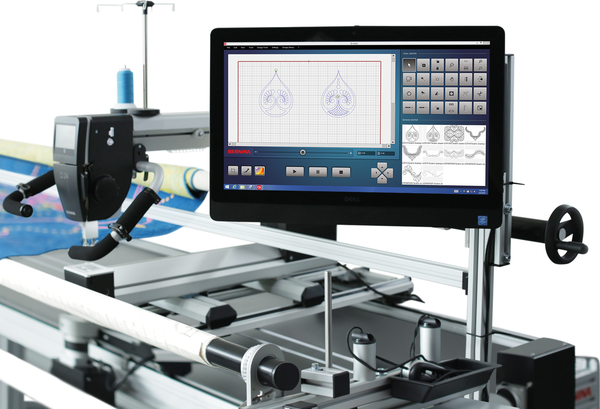 Tablet is Included!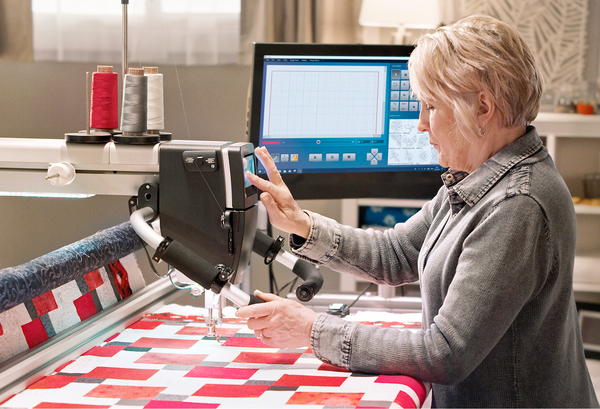 Tablet is Included!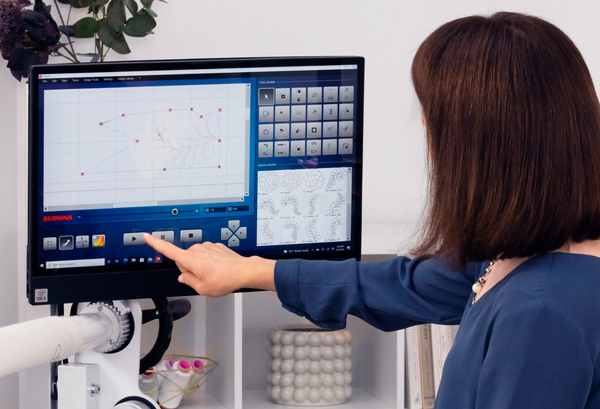 Tablet is Included!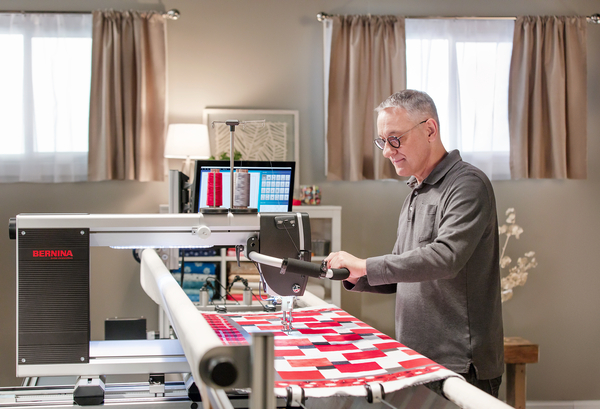 Bernina Q-MATIC CLASSIC Quilting Software and Hardware Automation Hardware System +Tablet to Add to Your Q16 Plus, Q20 or Q24 with PRO Frame Options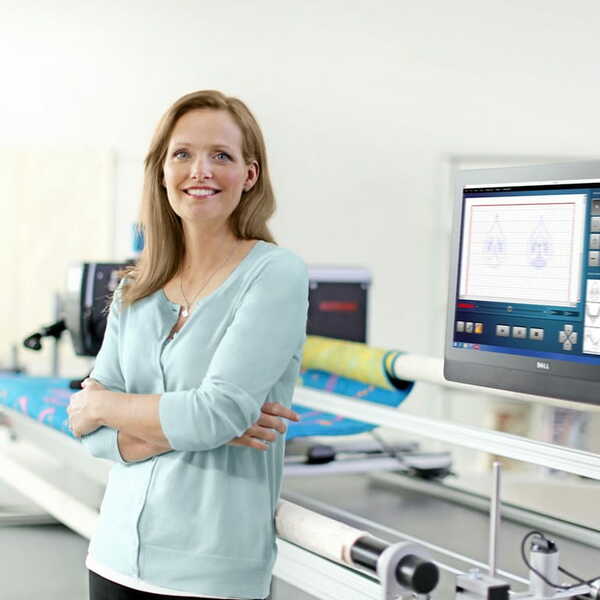 Quilting has never been easier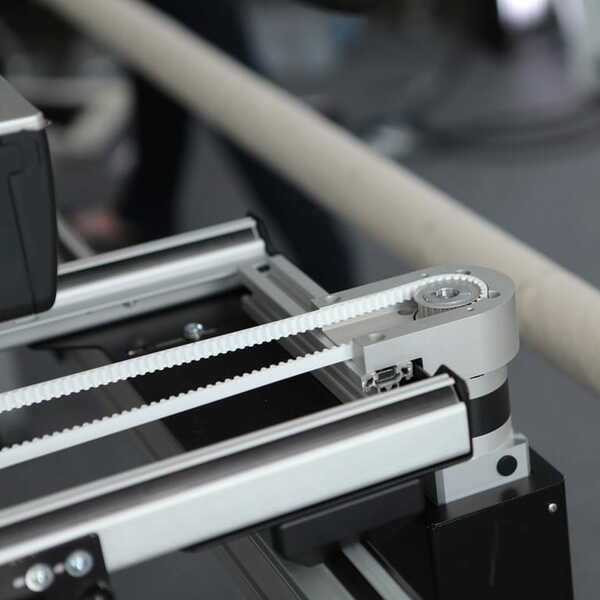 Design meets WiFi capability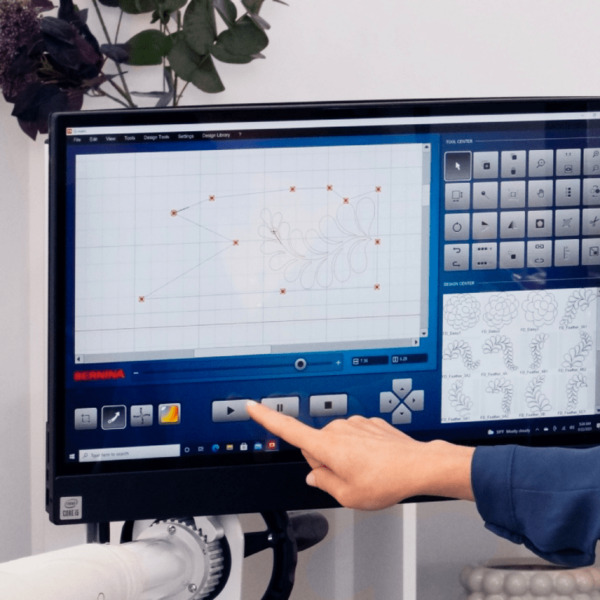 Commands at your fingertips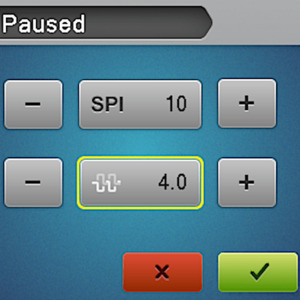 Full comfort while quilting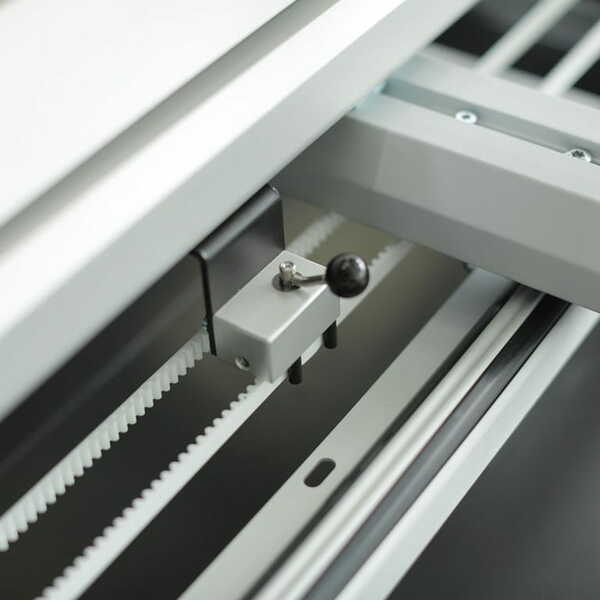 Freehand quilting any time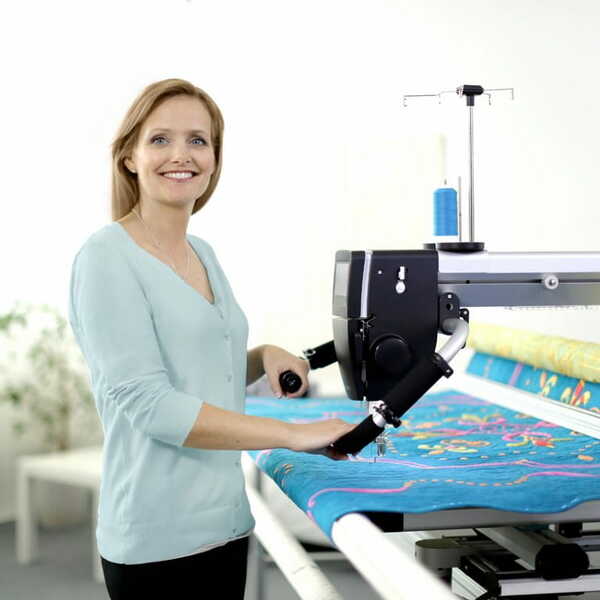 Move your machine with ease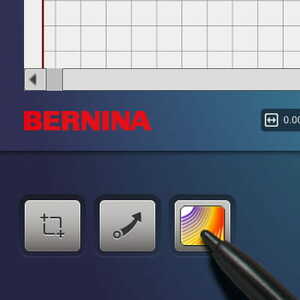 Art & Stitch Software included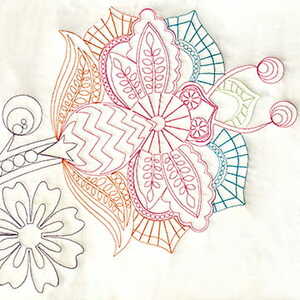 More than 600 designs for free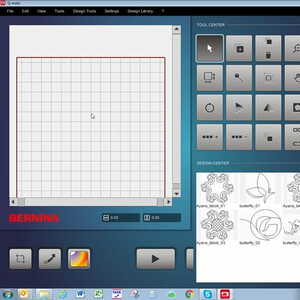 Place your design with ease