Have Cart, Will Travel
The 1000CT trolley provides a convenient movable storage system for the 1000CC professional steam cleaner and includes a 1.3 gallon (5L) additional water capacity that connects directly to the steam cleaner.

Added Convenience
Having all of your tools in one place is reason enough to opt for this functional accessory. Having more than 2 gallons (7.5L) of water on board means less refilling.

• Easy assembly, supplied with wrench
• Strong, lightweight tubular steel construction
• Direct water feed
• Accessory holder
• No marking wheels
US Warranty 1 year parts, 90 days labor on defects in materials and workmanship.
Non-US Warranty: 30 days parts and labor
Specifications
Water capacity: 1.3 gallon – 5L

Wheels: Hospital grade, non–marking

Accessories: Water feed kit for direct hook up

Net weight: 21 lb – 9.5 kg

Shipping weight: 24 lb – 10.9 kg

Product dimensions: 27" x 16" x 35.5"

Shipping dimensions: 23" x 18" x 25.5"

Country of origin: Italy

Warranty: 1 Year Limited
Other Images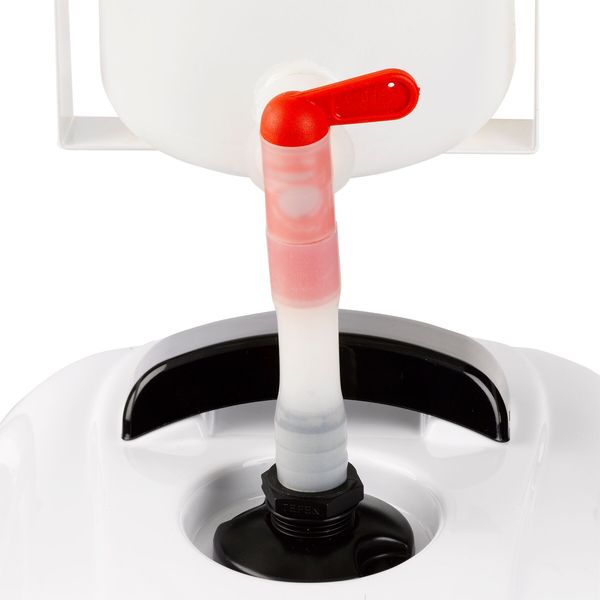 DIRECT WATER FEED
The direct water feed includes everything you need to extend the cleaning range of your EP1000 including a 1.3 gallon (5L) bottle and the direct connection kit.
ACCESSORY HOLDER
A shelf on the trolley provides storage for brushes and other small accessories, the (5) posts keep larger items in place, and a holder in the front keeps the hose assembly off the floor.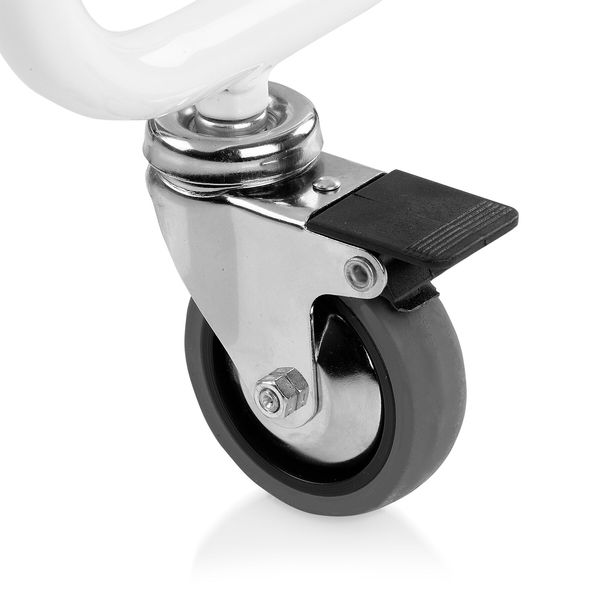 NO-MARK WHEELS
Since the point of a steam cleaner is to clean, we use no-mark wheels that feature a locking mechanism for the safety and comfort of the user.